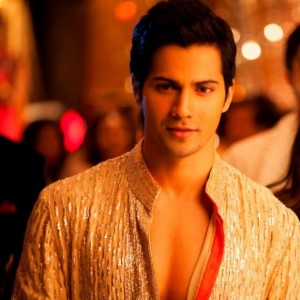 Before making his acting debut in Karan Johar's upcoming film Student of the Year, newcomer Varun Dhawan was an assistant to Johar during the making of My Name is Khan (2010). Varun recently expressed to the Indian media during a promotional event that it was during this period that he learned a lot from the film's leading star Shahrukh Khan. "During that film, his script used to be scribbled with notes. I used to take the scripts to him and asked him what it is? It was all his references, his homework. So we could just learn by looking at him," according to Varun. He further praised Shahrukh by stating the following: "He is an institution of acting, the way he functions, the way he goes about his work, you could just learn by looking at him." I am sure those who are passionate fans of Shahrukh will find it difficult to disagree with Varun and this particular complement he has made towards him.
In addition Siddharth Malhotra, another newcomer and Varun's co-star in Student of the Year was also an assistant during the filming of My Name is Khan. Siddharth mentioned the following to the media about Shahrukh: "During the shooting of My Name is Khan, Shahrukh came to know that we both wanted to act. He used to prepare his lines and then suddenly he used to start talking 'You should come early, see the props, touch things and feel them, look at your surroundings'." Clearly, Shahrukh was not just immersed with himself or his work during the filming of My Name is Khan. He graciously took the time to dish out handy advice to these two acting enthusiasts!
Student of the Year stars Varun, Siddharth as well as Alia Bhatt in their debut roles and will release in cinemas on 19 October 2012.