Shahrukh Khan has indeed come a long way since he made his entry into Bollywood films over twenty years ago. He is one of the most influential figures in the Indian film industry today and has a global fan following which only few actors have managed to secure. He has greatly modernised the romantic hero persona for the new generation of audiences. This has given him such overwhelming success that any aspiring actor is most likely to be in deep envy of. His varied characters have led to young women loving him and young men wanting to be like him. His star image has been strengthened over the years as a result of being an ambassador for numerous commercial products, from Tag Heuer watches to Pepsi cola drinks. His body of television work has added to his success and has allowed his popularity to cultivate both in India and overseas. Shahrukh Khan has also made a significant contribution towards enhancing Bollywood's global reputation. Although South Asians still remain the majority audience for Bollywood films nevertheless: Shahrukh Khan is one of the key actors who have helped to entice people from other ethnic groups to give such films a chance. There are many now who have come to appreciate it and follow it in the same way which South Asians do so. This has helped to reinforce Bollywood's international image and industry figures and fans should be proud that it is now the second biggest film industry in the world! We will now dive into Shahrukh Khan's twenty year career in order to interpret why he continues to remain a towering figure within the Indian film industry.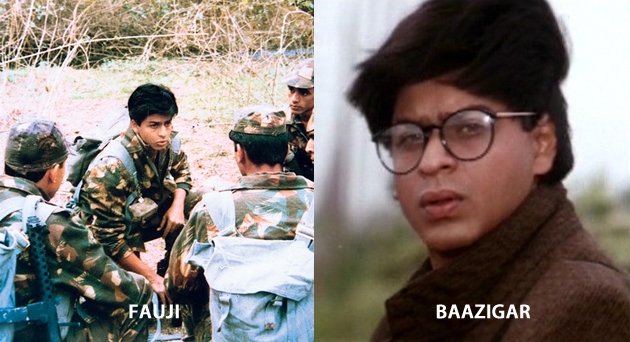 Born in New Delhi on 2 November 1965, Shahrukh Khan's entry into the entertainment industry began as a television actor in serials such as Fauji and Circus. He attained critical praise for his performances in these TV shows and subsequently made his entry into Bollywood films. His first release was in Raj Kanwar's Deewana (1992) opposite the late actress Divya Bharti and Rishi Kapoor. However, the first film he made was Dil Aashna Hai (1992) which released later due to delays. Deewana remains a classic today, primarily due to the fact that this was the first time Khan graced the big screen, although it also had a good screenplay and musical score. It was in 1993 that Khan catapulted to superstardom for his villainous roles in Baazigar (1993) and in Yash Chopra's Darr (1993). Shahrukh's performances in both these films are still considered by many to be some of the best that he has ever delivered in his career. Although Baazigar was the film which won Shahrukh his first ever Filmfare Award for Best Actor, Darr is just as memorable where he conveyed the persona of a mentally deranged and obsessive lover to a great extent. Shahrukh renovated the image of a typical Indian villain and gave it a whole new edge. It was also somewhat ground-breaking as the audience have seen very few performances like this before. Of course, this was also the film which established the famous Shahrukh-Yash Chopra relationship and together, they have created further hits following Darr.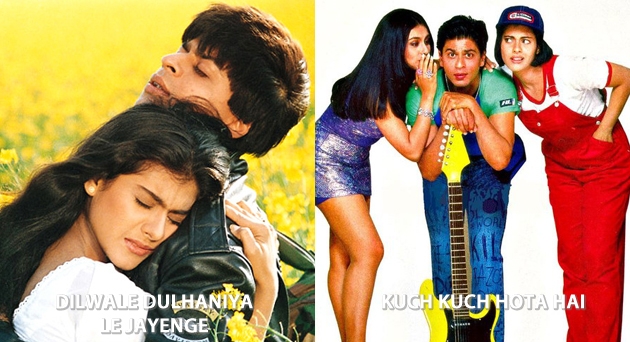 Luckily for Shahrukh, his villainous enactments did not lead to him becoming eternally glued to such roles. He was able to move on and provide an eclectic range of performances. This included the all-time classic blockbuster Dilwale Dulhaniya Le Jayenge (1995) by Aditya Chopra, which marked his directorial debut. Both Shahrukh and Kajol (the female protagonist) won huge commercial and critical acclaim for their portrayals. The film is based on two NRI's (Non-Resident Indian) living in the UK and both begin to fall in love with each other during a European tour. Ultimately, we see Raj (Shahrukh) racing to the Punjab to fight for Simran (Kajol) before she marries someone else and also win acceptance from her conservative father (Amrish Puri). Dilwale Dulhaniya Le Jayenge is an unforgettable box office hit! It is regarded by many as one of the greatest films to have ever been made in Hindi cinema under the romantic genre. It also helped to consolidate Shahrukh's status within the film industry and earned him further respect and admiration from film fans in India and worldwide.
With Dilwale Dulhaniya Le Jayenge becoming such an overwhelming success and winning countless awards, Shahrukh was now at the top of his league. He rapidly became one of the most powerful men in the Indian film industry.  Shahrukh gave further memorable classics during the late 1990s which included Dil To Pagal Hai (1997) and Karan Johar's directorial debut Kuch Kuch Hota Hai (1998). Both these films had Shahrukh as part of a love triangle and his ability to romance leading actresses like Madhuri Dixit and even new actresses at the time like Rani Mukerji grew stronger and stronger. Shahrukh has stated numerous times to the media that his major acting inspirational figure is the legendary Dilip Kumar. It is clearly obvious that Shahrukh is not just saying this. If you watch some of his films, including these two, you will see that some elements of Shahrukh's performances contain traces (though not imitations) of how Dilip Kumar used to serenade women in films. Both these films, especially Kuch Kuch Hota Hai, are regarded by many young viewers to be some of their favourite films.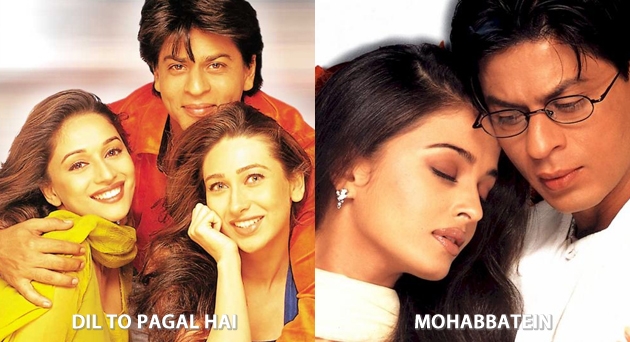 Yash Chopra, Aditya Chopra and Karan Johar are three key directors who can be deemed as instrumental in carving Shahrukh to be the ultimate modern romantic hero. They were able to successfully push him into projecting a sensitive yet masculine form of romance. This had not been witnessed on the big screen since the years of Rajesh Khanna, who was one the last great romantic heroes before the action era stormed in during the mid-1970s. Although there are many talented actors in Bollywood today, Shahrukh is one of few who can romance female actors so effectively that it can feel rather realistic. For example, we all know that Shahrukh and Kajol are just acting in films such as Dilwale Dulhaniya Le Jayenge or Kabhi Khushi Kabhie Gham (2001). Yet watching particular intimate scenes between the two can leave many viewers feeling convinced that they are actually a real life couple. This obviously is not the case once viewers return to reality. Therefore, Shahrukh is a perfectionist when it comes to playing a character that is required to do crucial romantic scenes for a film. I am sure there are many men who have tried to imitate Shahrukh's flirting skills with their own female companion. This is a key reason why he has been so successful in his career, why the audience continue to watch his films and why he is referred to by the media as the 'King of Romance.'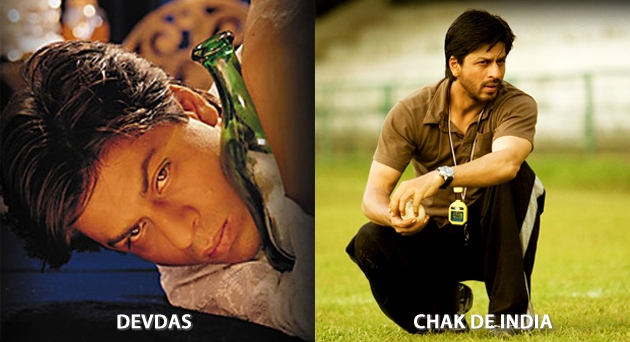 At the beginning of the millennium, Shahrukh continued to enchant the audience with his romantic roles in films like Mohabbatein (2000) and Kabhi Khushi Kabhie Gham.Yet 2002 was the year when the audience witnessed Shahrukh starring as Devdas Mukherjee in the Sanjay Leela Bhansali directed film Devdas (2002). This was the third time in which Sarat Chandra Chattopadhyay's classic Bengali novel was transformed into a Hindi film. Shahrukh delivered a raw and tragic performance as a young lawyer driven to alcoholism as a result of him not being able to marry his childhood sweetheart. Having said this however, it is difficult to label this as his best performance ever. One cannot help but assume that Shahrukh must have kept in mind Dilip Kumar's magnetic and powerful portrayal in Bimal Roy's 1955 version of Devdas whilst playing this classic character. Moreover, Dilip managed to express his character's heartbreak in a way which will deeply move people, more so compared to that of Shahrukh's. Hence, Shahrukh's portrayal is a very good yet unmatched performance to that of Dilip Kumar's. However, the 2002 version of Devdas has done phenomenally well and is very popular with the new audience. Yet critics and the older generation will instinctively prefer Roy's version for its simple and less opulent take on the story.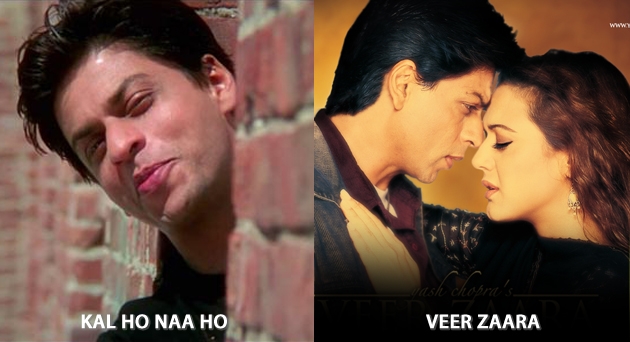 Following Devdas and after having had a major back surgery, Shahrukh continued to impress the audience and critics with meaningful films, including Ashutosh Gowariker's Swades (2004). The film is based on an NRI American's visit to rural India and results in a changing attitude and patriotic allegiance towards the country. Another critically appreciated film is Chak De India (2007), based on a washed up sports star who becomes the coach of a female hockey team. Shahrukh however did not refrain from doing romantic films and met the commercial needs of the audience by starring in some of the finest which India has produced during the 2000s. This included Kal Ho Naa Ho (2003) and Veer-Zaara (2004), both of them seeing Shahrukh star alongside Preity Zinta. Both can be regarded as quintessential tearjerkers, with Veer-Zaara being particularly noteworthy for its story on cross-border romance. The drama which unfolds in these films provided Shahrukh with the stamina to express an array of sentiments which no doubt reaffirmed for the audience that he was not losing his touch in exuding sheer emotion and romance towards his female co-stars. He also showed incredible versatility as a professional actor in Rab Ne Bana De Jodi (2008) and My Name is Khan (2010), where he was able to exhibit intricate male identities at a very proficient level. Shahrukh also managed to revive the anti-hero image which we saw him as during the 1990s with the successful Don franchise (2006, 2011). Although they are based on the 1978 classic film of the same title featuring Amitabh Bachchan, this has not prevented them from becoming major box office successes. It is especially a highly enjoyed franchise amongst the new male audience for its modern technological stunt and action sequences.
In addition to these, Shahrukh has done a number of films under his home production company Red Chillies Entertainment. Although Om Shanti Om (2007) and Ra.One (2011) were huge commercial hits due to Shahrukh's star presence, they received mixed reviews by critics and these performances are arguably some of the weakest he has delivered in his career. Having said this, Shahrukh did take on a commendable risk with Ra.One and made an audacious attempt at popularising the sci-fi and fantasy genres in Bollywood as a superhero character. This is despite the fact that we had seen something similar before with Krissh (2006), where Hrithik Roshan played a superhero in this film. Interestingly however, the success of Om Shanti Om and Ra.One demonstrates the powerful influence which superstars can have on the audiences. The fact that both films starred Shahrukh Khan as the male protagonist was enough motivation for people to want to go and see it and they did not need any further convincing. This undoubtedly validates why after twenty years, Shahrukh continues to remain in a very strong position within the Indian film industry.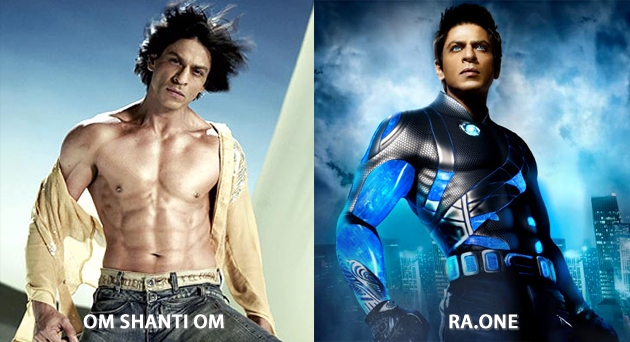 Everyone will soon be seeing Shahrukh star alongside Katrina Kaif and Anushka Sharma in the upcoming Yash Chopra film Jab Tak Hai Jaan (2012). This is perhaps the most highly anticipated film of the year! This will also see Shahrukh and Yash Chopra coming together, eight years after their last major hit Veer-Zaara. It can be argued that many are euphoric to see this film as they want to see Shahrukh playing an intense romantic character again. We have not seen him playing such personalities for a while now. I am sure that Chopra will continue doing what he has done best for almost twenty years with Shahrukh; which is bringing out the best in him as a romantic hero.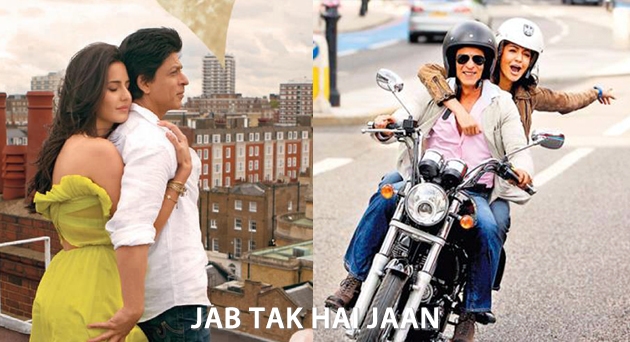 The likeliness of Shahrukh facing decline as an actor is difficult to predict, despite him facing stiff competition from new and popular actors like Ranbir Kapoor and Imran Khan. However, if he continues to impress the audiences with a range of conventional and unconventional characters, Shahrukh's career could run the same length or perhaps even longer than Amitabh Bachchan's, who is still a reigning figure more than forty years after having entered the industry. Shahrukh Khan is one of the most professional and talented actors to have surfaced from contemporary Hindi cinema. A number of his key films which I have discussed in this article will most certainly transform into institutional classics as a result of his skilful and eloquent performances in them. He has stated in front of the media several times that he will continue to entertain the audience for as long as he possibly can! A career spanning over twenty years, Shakrukh Khan continues to remain a colossal figure within the Indian film industry. The prospects of him being overthrown by another actor are definitely miniscule for now.