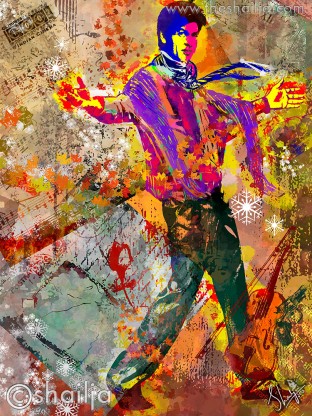 Here's something cool we just came across and we had to share! As a fitting tribute to 100 years of Indian Cinema, Shailja Gupta, renowned visual artist, film maker, creative consultant, Head of Red Chillies USA and Head of Digital and Merchandising division at Red Chillies, has announced her latest digital art project – "Glimpses – 100 years of Indian Cinema". As part of the project Shailja has created a comprehensive series of digital paintings using Adobe creative software like Adobe Photoshop and Adobe Illustrator, capturing the faces, characters and stories immortalized by filmmakers in Bollywood through the century. This collection of digital art can be viewed at http://www.theshailja.com/
Talking about her project Shailja said, "These iconic faces have been wonderful companions and have transported me into an alternate world many times. This is my small way of paying tribute to these 100 brilliant years of artistic expression. I am also very grateful to Adobe for this association and providing me with the vehicle to convey my thoughts and ideas and bringing them to life."
Shailja has been working with Adobe products for more than two decades and Adobe Photoshop is almost an extension of her creative expression. For this series she has used various techniques that Adobe Photoshop offers including sketching, water color style painting, manipulation of images and filters. She has also created a few signature brushes to obtain a unique style of stroke in each of her paintings.
"Shailja is very talented and it shows in the kind of work she does. Her recent project 'Glimpses-100 years of Indian Cinema' is a beautiful demonstration of talent, creativity and technology coming together. Adobe software are used by creative community world- wide and it delights us when our products become a medium of self-expression," said Umang Bedi, Managing Director, Adobe South Asia.
As she says on her website, "A century of Indian cinema is a moment of national pride and nostalgia. From black and white classics to the fun and frolic of the sixties, from the advent of the angry young man to the reinvention of romance in the nineties, what inspires me are the enigmatic faces, characters and stories immortalized by filmmakers through the century.
These tales have always transported me into a colourful world of fantasy and alternate reality, made me laugh and cry and been wonderful companions for hours on end. As an artist, filmmaker and graphic designer, this is my small way of paying tribute to these 100 brilliant years of artistic expression.
Combining stark features of iconic faces and persona with millions of hues, I bring you "Glimpses – 100 years of Indian Cinema"
Here's just a few pics of her incredibly cool art, you can see even more at http://www.theshailja.com/!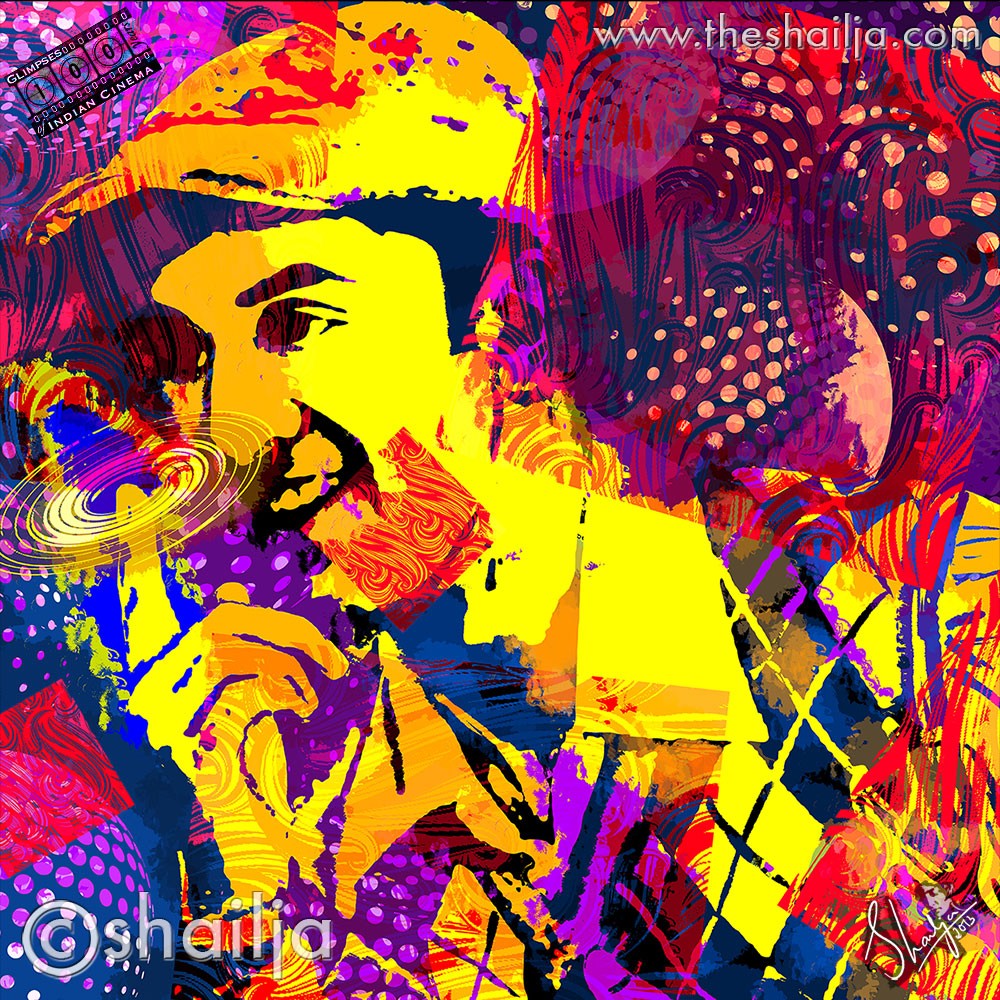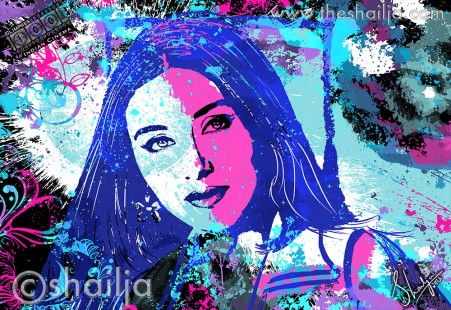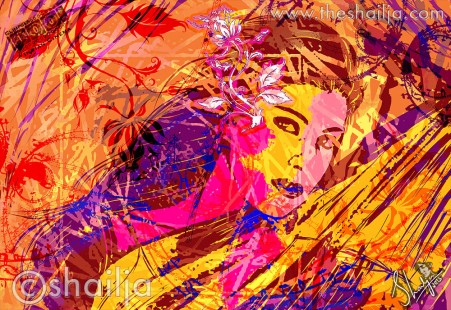 Stay tuned because we will be interviewing Ms. Gupta to get more about her fascinating work!
About Adobe Systems Incorporated
Adobe is changing the world through digital experiences. For more information, visit www.adobe.com/in
The Adobe India community can connect with the Adobe team and other creative professionals and enthusiasts directly on Facebook for local news, updates and promotions at http://www.facebook.com/AdobeIndiaor follow @AdobeIndia on twitter.