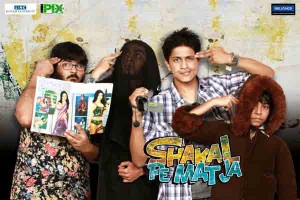 Shakal Pe Mat Ja faces rejection of its promos by the censor board of India. The director of the movie, Shubh Mukherjee is fuming due to this absurd decision by the board as he has suffered huge losses.
As per the director, the censor board has examined the film intensely as they think the movie does not have a star cast. He even exclaims in dejection as he knows many movies that have explicit content but get the nod because of the star cast. He had booked slots on various music channels but now he bares losses due to the biased nature of the censor board.
The movie is under the banner of IPIX Movies and Linc Entertainment, Reliance Entertainment is the distributor. Looking at all the speculations, it looks like the promos are just what the youngistan of India will want to have a look at.