Despite the cold weather that is regularly associated with November, the month has kicked off to a very intriguing start nevertheless. This is because the annual South Asian Literature Festival is currently taking place in London! The opening night of this unique festival at the Bush Theatre in Shepherd's Bush, on Thursday 1 November saw a very intellectually stimulating talk taking place. The central focus was on the great English playwright William Shakespeare and thoughtful discussions were held between the members of the panel and the audience regarding the influence which his work has had on the South Asian region. Among the speakers who took part were Nandini Das, a Professor of English at the University of Liverpool, Rachel Dwyer, a Professor of Indian Cultures and Cinema at SOAS, University of London, Andrew Dickson, a theatre editor for the UK Guardian newspaper, as well as the notable Indian journalist Salil Tripathi.
A big topic which the speakers were wrestling with during the event was the degree to which Shakespeare has had a radical impact on Bollywood cinema. Salil Tripathi recalled a time when the famous actor Naseeruddin Shah stated the following during an interview which took place over twenty-five years ago. "All Bollywood is nothing but Shakespeare!" He scrutinised this comment by asserting that Shah was right regarding the plots which are employed for Bollywood films. Many of the concepts which Shakespeare adopted for his own plays such as lust, jealously, ambition, as well as indecisions can actually be traced in Bollywood films according to Tripathi. However, he also stated that Shah was not correct on this comment if you are looking at Bollywood from a more linguistic angle. Shakespeare has not had much of an impact on the tone and structure of the Hindi language, which is the language that is habitually used in Bollywood films. This was definitely a thought-provoking notion which Tripathi mentioned during this very engaging talk.
In addition to this, a key film which was being debated about at the event was Vishal Bhardwaj's Omkara (2006), a Bollywood adaptation of Shakespeare's famous play 'Othello.' The film is based on a political gangster named Omkara (Ajay Devgan) who suspects that his female lover Dolly (Kareena Kapoor) is having an affair with his close associate Kesu (Vivek Oberoi). This is due to him being imbibed with lies from another one of his associates Langda (Saif Ali Khan) who is envious of the fact that Omkara favours Kesu over him. This suspicion cultivates to the point where a deeply tragic ending transpires in the film. A member of the audience asked the panel that although the film is 'structurally close to the original play,' why are Omkara and Dolly unmarried in most of the film? Why did the director choose to tweak this particular aspect of the play in his film? This is especially since in Shakespeare's 'Othello,' the two key characters are in fact married to begin with. Rachel Dwyer responded to this question by stating that although you would have to ask Bhardwaj himself, the idea of a romantic relationship between a couple that are not married can offer a distinctive dimension to a Bollywood film, especially given the particular plot that has been adopted for Omkara. Andrew Dickson also responded to this question in three simple words: "It's more dramatic!" This led to laughs from the audience who were present at the event.
Without any specific references to Bollywood, Andrew Dickson made a very interesting point about the unique influence which Shakespeare has had on South Asia. Whereas in Britain Shakespeare is referred to as an 'exam topic' by many people since his works are extensively taught in British schools, this is not the case in South Asia (in particular India). Instead, Shakespeare's plays and sonnets are considered by South Asians to be 'popular entertainment' according to Dickson. They are enjoyed in theatres, films, as well as via literary translations of his works into various languages including Hindi, Urdu, Bengali, Punjabi etc.  Overall, the event was used as a platform to illustrate how a man who himself never visited the region during his lifetime (as highlighted by Nandini Das), has managed to have a profound impact on its people nonetheless. It was certainly a very informative and enjoyable event and one which definitely made me put my thinking cap on!
The South Asian Literature Festival is taking place in London from 1-11 November 2012. We recommend that you check out some of the more great events and lectures which are being held, with the aim to highlight the significant relationship between literature and South Asia.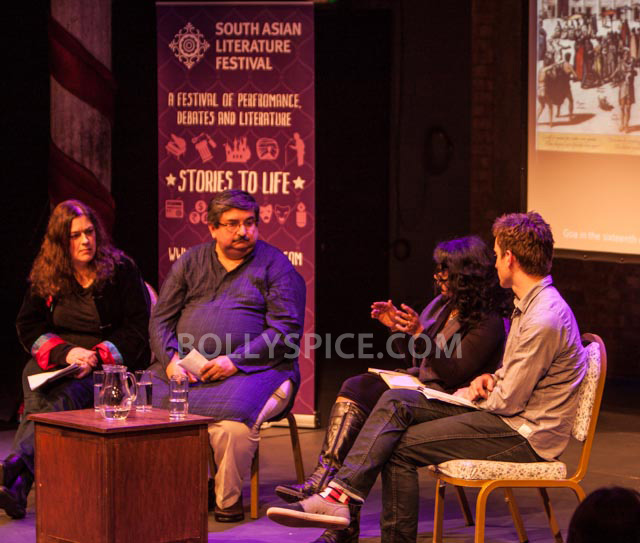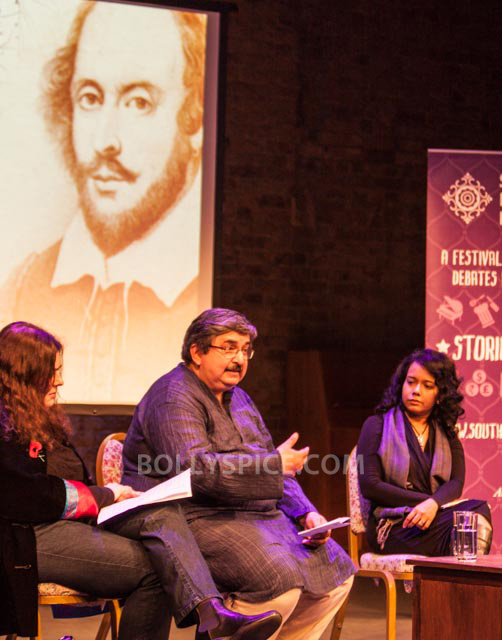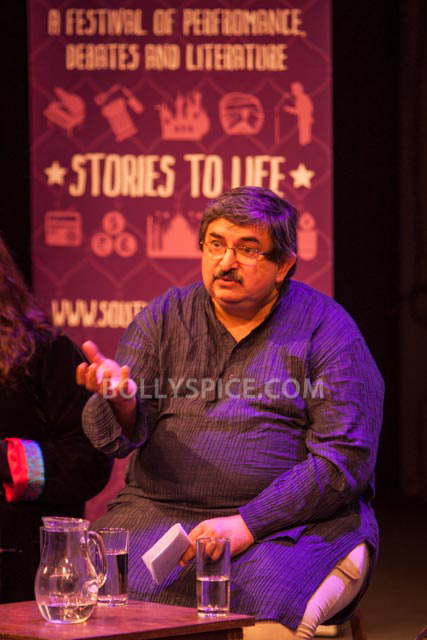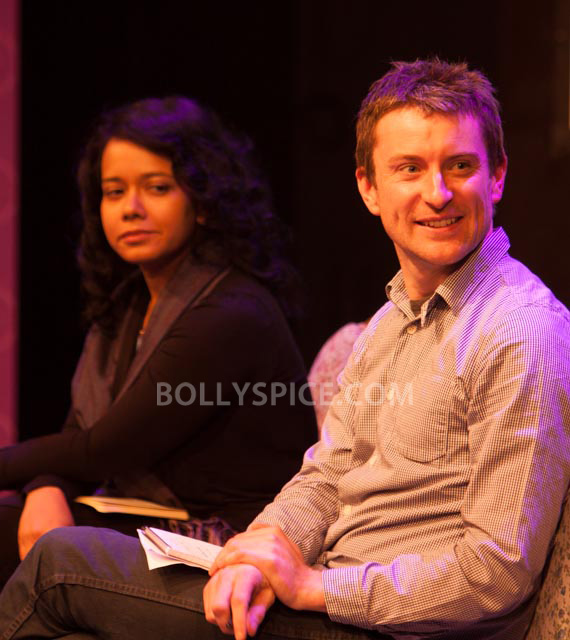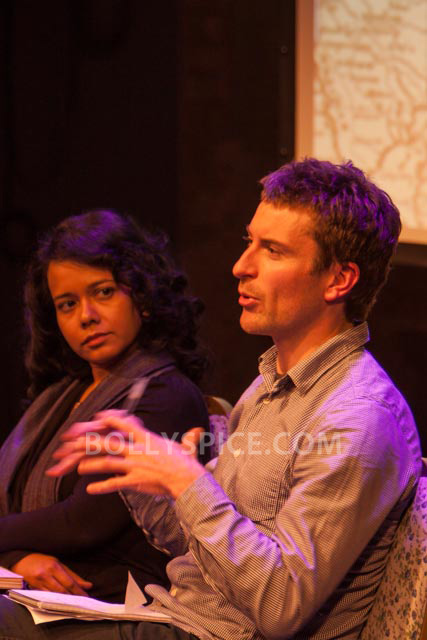 Photo credit: John Lager