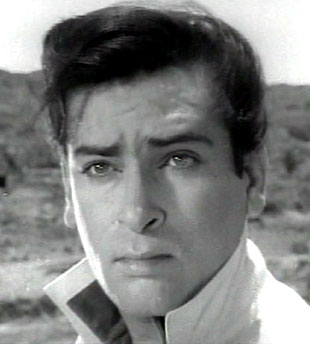 Whether it was his movies, his moves or his mannerisms, Shammi Kapoor's lasting effect on Bollywood is one that has been cemented on the walls of time. Generation after generation have seen, enjoyed and been mesmerised by an actor that taught them dance like no one is watching. Sadly, the actor passed away this morning at the age of 79.
Born Shamsher Raj Kapoor, the actor grew to the status heartthrob of the 1960's with a string of hits including Junglee in which he is said to be romance personified. Films like Teesri Manzil, Dil Tera Diwana, Professor and An Evening In Paris are fresh in the minds of so many for the his outstanding acting and most of all, his charismatic dancing too. He proved his mark with his films like Hero, Vidhaata and Zameer as well, and even scored Filmfare Best Actor award in the 1968 film Brahmachari.
An actor that has received not one but five Lifetime Achievement awards from varying awards shows, he is also the recipient of Phalke Legend Actor award from the Dadasaheb Phalke Academy and Living Legend Award from Federation of Indian Chamber of Commerce and Industry. But the biggest award that Shammi Kapoor has received is the place in the hearts of all Bollywood lovers. There is no denying this is one legend that will be missed but his movies and moves will remain forever testimony to the Rockstar he was.
Throughout the day many fans and followers expressed their heartfelt condolences and appreciation to the legend. As we at Bollyspice send out our prayers to his family, here are some of the tweets from Bollywood Twitterati upon hearing the sad news.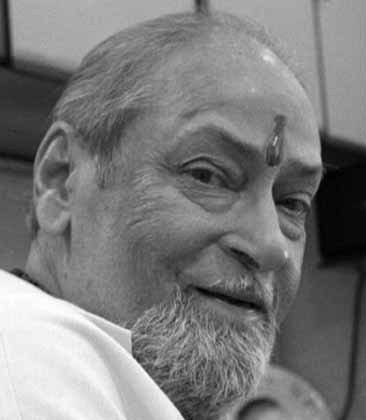 "Sorry to hear about Shammi Kapoor. Remember seeing him attend a workshop at an Apple store in NYC, not long ago. Full of childlike wonder." – @R_Khanna (Rahul Khanna)
"Just heard about the tragic passing away of the gr8 legendary mr Shammi kapoor,this is beyond sad,God may his soul rest in peace!" – @Ayeshatakia (Ayesha Takia Azmi)
"Rip shammi kapoor..my dad's fav actor..remember watchn aaja aaja as a kid..and yahoo.." – @shraddhadas43 (Shraddha Das)
"RIP SHAMMI KAPOOR- the most stylish actor ever- we love you n we will miss you." – @Riteishd (Riteish Deshmukh)
"I'm honoured at having the privilege of knowing the legend that was Shammiji! R.I.P. Shammi uncle. We love u lots. Always have,always will" – @DuttaLara (Lara Dutta Bhupathi)
"RIP Shammi Ji. . End of a legend" – @ActorMadhavan (Ranganathan Madhavan)
"RIP shammiji,,had d good fortune of meeting him during jaane tu's audio release, so glad I met him, truly a legend n 2day its a gr8 loss 2us" – @geneliad (Genelia D'souza)
"The great man Shammi Kapoor has left us… Countless films, an amazing life! Rest in peace sir…" – @Actor_Siddharth (Siddharth)
"RIP shammi kapoor.. Thankyou for the memories.." – @shrutihaasan (Shruti Haasan)
"nothing will ever fill the void u have left @shamsheraj . im sorry i didnt try RESSEE.. but wil do.. only for u.. R.I.P" – @priyankachopra (Priyanka Chopra)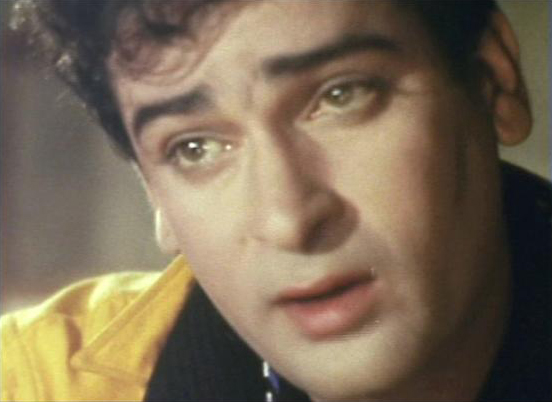 "He was an inspiration not just for his style and the films he did,but also his attitude towards life…we will miss you Shammi uncle…#RIP" – @deepikapadukone (Deepika Padukone)
"2 my all time favourite Shammi kapoor, my childhood crush & my reason 2 Yahoo.. May ur soul rest in peace ! U will live in R hearts FOREVER!" – @realpreityzinta (Preity Zinta)
"The happiest, caring, kind and considerate man…You leave with us memories that are precious…@shamsheraj RIP Shammi Kapoor love u forever" – @deespeak (Dia Mirza)
"RIP Mr Shammi Kapoor. The most coolest actor on Indian screen. Will be remembered for ever and ever." – @5hekhar (Shekhar Ravjiani)
"Mr. Shammi Kapoor, RIP. You danced like nobody was watching" – @V1SH4L (Vishal Dadlani)
"akele akele kahaan ja rahe ho …………………. shammi kapoor alvida" – @EhsaanSEL (Ehsaan Noorani)
"An evergreen actor. An inspiration to a million. Dance moves you can't match up to. Shammi uncle RIP. Will miss you gizmo guru. :(" – @NeilNMukesh (Neil Nitin Mukesh)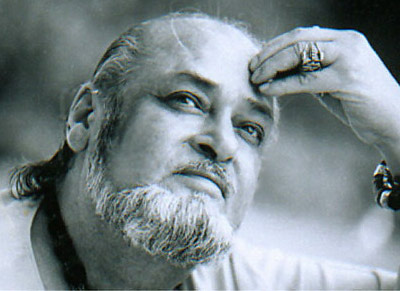 "Saddened by the passing of a legend I've always admired. I'll never forget the magic he created. We're blessed with beautiful memories of a superstar. You will be greatly missed, RIP Shammiji" – @vivek_oberoi (Vivek Oberoi)
"Another legend passes away..Shammiji Kapoor..such a jovial and positive person..had the good fortune of interacting with him..rest in peace." – @aftab_ps (Aftab Shivdasani)
"Shammi Kapoor sir … we will miss you. R.I.P." – @aanandlrai (Aanandlrai)
"Mischievous glint in his eyes..the world has truly lost a charmer,a handsome soul,out and within!!I Love you Mr Shammi kapoor!" – @TandonRaveena (Raveena Tandon)