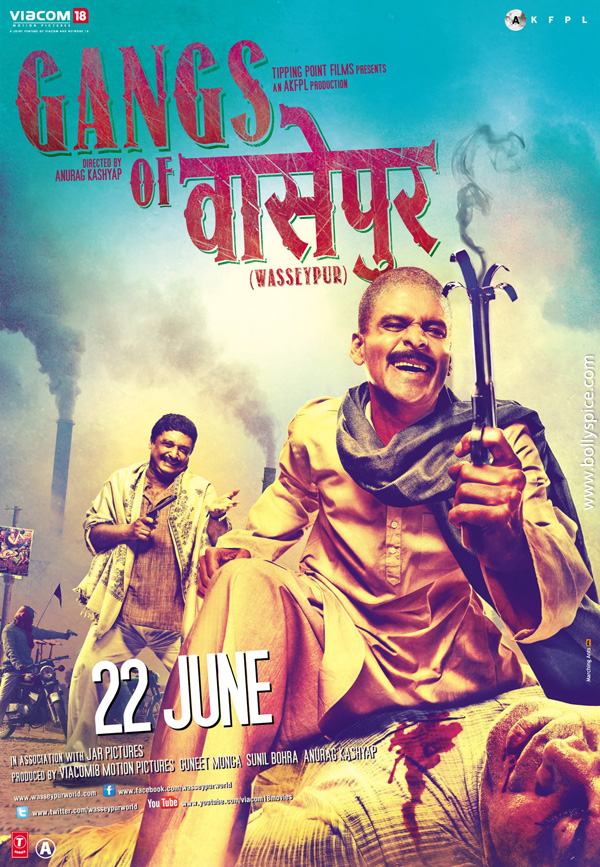 Today the Toronto International Film Festival (TIFF) announced the much-anticipated line-up for the fourth edition of the City to City programme, a series designed as an "exploration of the urban experience, highlighting the best in emerging cinematic talent in a particular locale." It's been no secret that the spotlight this year would be placed squarely on Mumbai, as confirmed earlier this year by the festival's Artistic Director, Cameron Bailey.
"Mumbai's cinema today is entirely different from what it was even a few years ago. The rise of independent cinema has shifted the terrain, probing into previously taboo subjects and adopted styles that were earlier unpalatable to the Indian audience," said Bailey. "Mumbai's film industry is going through a significant change and a strong group of new filmmakers has emerged. They're representing the evolution of their city in an interesting way. Toronto audiences are in for a treat this fall."
And, indeed, they are in for a treat, with a slate of films that includes a couple of World Premieres, North American Premieres, and one Canadian Premiere:

The Bright Day – Mohit Takalkar – World Premiere
Yearning for meaning in his life, a coddled young man abandons his girlfriend and family to set out on a spiritual quest across India. Shot with sophisticated DSLR cameras and reflecting a new passion for personal filmmaking, The Bright Day finds images to chart a soul's progress.
Gangs of Wasseypur – Part One – Anurag Kashyap – North American Premiere
Part One of Anurag Kashyap's decade-spanning gangster epic chronicles the bloody turf war between two competing criminal families during the tumultuous era of Indian independence and industrialization. Starring Manoj Bajpayee, Richa Chadda and Reema Sen.
Gangs of Wasseypur – Part Two – Anurag Kashyap – North American Premiere
Part Two of Anurag Kashyap's stylish Indian gangster epic amps up the adrenaline as the irresistibly amoral criminal clans of Wasseypur careen towards their bloody date with destiny. Starring Manoj Bajpayee, Richa Chadda and Reema Sen.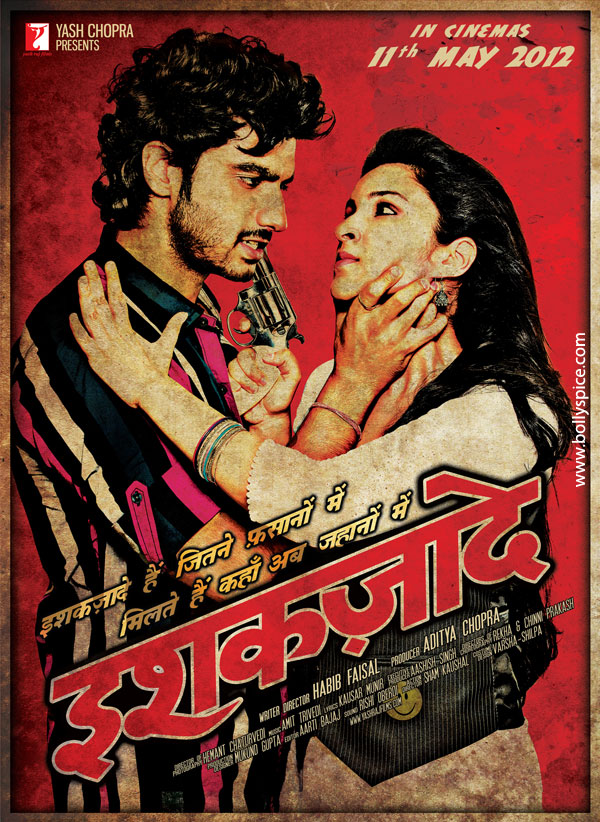 Ishaqzaade – Habib Faisal – Canadian Premiere
A love story set amidst political violence in northern India, this romance follows Hindu Parma (Arjun Kapoor) and Muslim Zoya (Parineeti Chopra) as they try to escape the restrictive demands of their families. Better known for glossy entertainments, Bollywood's Yash Raj studio delivers a surprisingly gritty reflection of the new India.
Miss Lovely – Ashim Ahluwalia – North American Premiere
Set in the lower depths of Bombay's C-grade film industry, Miss Lovely follows the devastating story of two brothers who produce sex-horror films in the mid-1980s. The film gets under the skin of the Bollywood underground — an audacious cinema with wild cinemascope compositions, lurid art direction, rollicking background soundtracks, and gut-wrenching melodrama. Starring Nawazuddin Siddiqui, Niharika Singh and Anil George.
Mumbai's King: Manjeet Singh – World Premiere
Rahul roams the streets with his balloon-seller friend Arbaaz. These two kids escape the grim realities of their lives by gambling, roasting stolen potatoes, stealing an auto rickshaw for a joyride, and chasing girls. But soon Rahul has to "take care" of his violent father, who has forced him to live on streets. Starring Rahul Bairagi, Arbaaz Khan and Tejas Parvatkar.
Peddlers Vasan Bala- North American Premiere
The lives of a rookie cop, a streetwise orphan and a beautiful young ex-teacher collide explosively in the drug underworld of Mumbai in this edgy, powerhouse thriller that exemplifies the verve and excitement of India's new independent cinema. Starring Gulshan Devaiah and Siddharth Mennon.

Shahid – Hansal Mehta – World Premiere
Shahid is the remarkable true story of slain human rights activist and lawyer Shahid Azmi, who was killed in 2010 by unidentified assailants in his office. From attempting to become a terrorist, to being wrongly imprisoned under a draconian anti-terrorism law, to becoming a champion of human rights (particularly of the Muslim minorities in India), Shahid traces the inspiring personal journey of a boy who became an unlikely messiah for human rights, while following the rise of communal violence in India. This story of an impoverished Muslim struggling to come to terms with injustice and inequality, whilerising above his circumstances is an inspiring testament to the human spirit. Starring Raj Kumar, Prabhleen Sandhu and Baljinder Kaur.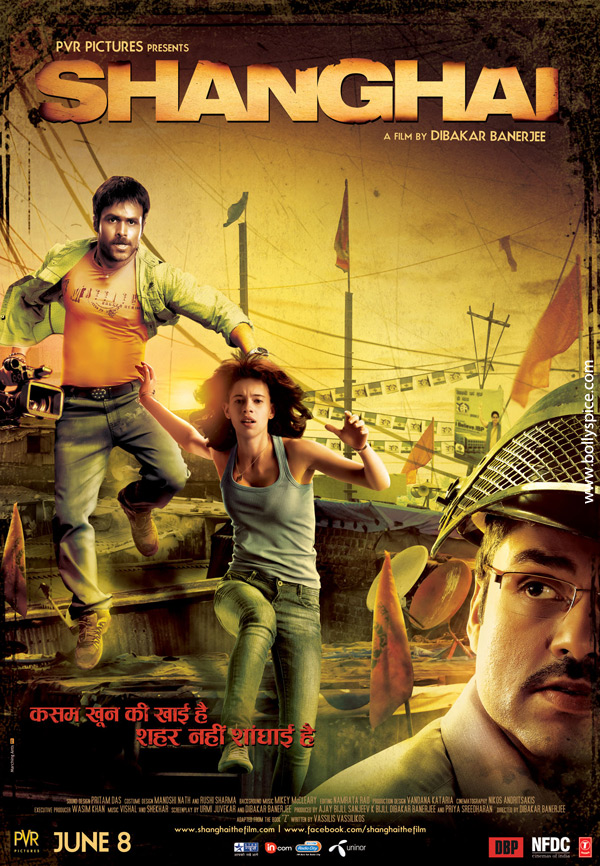 Shanghai – Dibakar Banerjee – North American Premiere
From the director of Love Sex aur Dhoka comes a searing political drama. Abhay Deol plays an investigator seeking the cause behind the assassination of a firebrand politician, complicated by the actions of the politician's lover, played by Kalki Koechlin.
Ship of Theseus Anand Gandhi – World Premiere
In the first feature film from acclaimed Indian playwright Anand Gandhi, three disparate people — a devout monk stricken by illness, a blind woman whose sight is suddenly restored, and a stockbroker who sets out to combat the illegal international trade in human organs — are linked by an unknown connection as they follow their individual paths through the kaleidoscopic streets of Mumbai.
The 37th Toronto International Film Festival runs from September 6 to 16, 2012.
Tickets to screenings for this programme will be available for individual purchase as well as through the City to City Package, which includes all 10 screenings for $156, or $100 for students and seniors. Purchase Festival ticket packages online 24 hours a day at tiff.net/festival, by phone Monday to Friday from 10am to 7pm ET at 416.599.TIFF or 1.888.