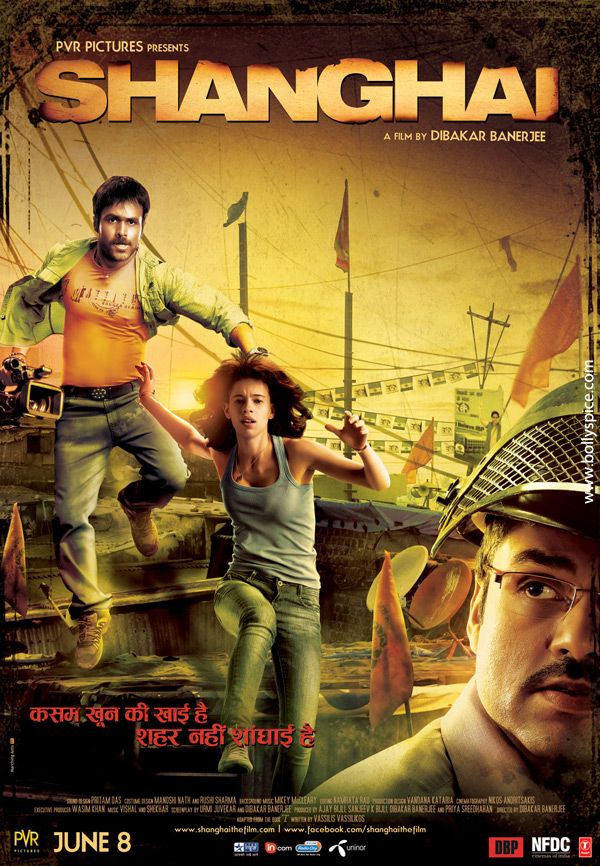 Director Dibakar Banerjee's upcoming film Shanghai will see a grand premiere at this year International Indian Film Academy Awards (IIFA) to be held in Singapore. The film will be screened on June 7th, a day before it hit the theatres worldwide on June 8.
"On behalf of IIFA, we are very pleased to showcase Shanghai as the World Premiere film. We are happy to support Dibakar Banerjee and we are sure the movie will score big both with critics and at the box-office," said director Ramesh Sippy, IIFA Advisory Board Member.
Actor Emraan Hashmi says, "The concept of Shanghai appealed to me and I am truly looking forward to the release of the film. IIFA's journey over the last 12 years has opened many doors for the Indian film industry and we feel fortunate that our film will enter that elite list and will be screened at the IIFA World Premiere."
Also starring Abhay Deol and Kalki Koechlin the film according to director Banerjee is "A contemporary film. It's about our times, our lives. It's about politics in our life and how it controls our life and we control our lives with it. It's about the issue of development and economy."
The film has been inspired by a mid-1960s book 'Z', by Greek writer and diplomat Vassilis Vassilikos, but adapted to an Indian context. He explained about that adaption in our exclusive interview, "The fact is that we completely changed the political aspect of the film because the book was based on the 1960's Greece and at that time communism, capitalism and all those things were really big. Right now in India those issues are non-existent. Right now in India the political issue is about what is development – what is not. Who is rich, who is poor, how can the poor become rich, how can the rich become richer; these are the issues that are facing us. Our politics also is actually kind of following these issues and these guidelines. All these issues, which are the current crop of the Indian political polarization of the Indian political field, all these issues are what we changed the adaptation into. In addition to that we basically stuck to the frame of the elements of the story, but the climax and the 2nd half are totally new and totally different from the book."
Check out the song promo for one of our favorites from the OST, 'Morcha' to give you the flavor and vibe of the upcoming Shanghai!! The film opens everywhere June 8th!