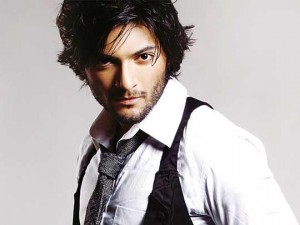 With roles such as 3 Idiots engineering student Joy, Always Kabhi Kabhi's Sameer and Fukrey's Zafar, Ali Fazal is quickly becoming a well known name.
The next character for Fazal to work his magic with is Bobby Jasoos' Tasawur. Already having received critical praise for his past performances, anticipation is running high with Bobby Jasoos' release date quickly approaching. Releasing on the 4th of July by Reliance Entertainment, get to know not just the film but Ali Fazal better.
Lead actor Ali Fazal speaks on what is unique about the film and why we should watch it, how he got into acting, what he found most challenging about his character and more!
What attracted you to Bobby Jasoos?
It's a beautiful script. I thought it was a great concept and I loved the story. I was also trying to break the mould. Even though I'm just starting out I think it's important to push myself and take up as many challenges that come my way. Bobby Jasoos offered me the opportunity to play a character that's an integral part of the story. Also playing the lead role with Vidya and having Dia as a producer was also a major factor in my decision. I think signing this film has been one of my best decisions in my career so far.
How did you get into acting?
When I was in boarding school I loved taking part in cultural activities like dance and theatre. But I did it for fun I never thought It could turn into something more. I was still a student when I got my first acting offer and having that experience made me realise if I worked hard I could actually turn my hobby into a career.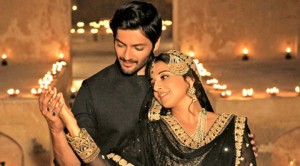 Did you find the romantic element of the film challenging?
I was looking forward to playing a romantic role. Vidya is a fantastic actor and it was very comfortable and easy working with her. Even though she is a senior actress I wasn't scared of romancing her, it was both fun and challenging. There was no awkwardness in the sense that she is a married woman, probably thanks to the workshops we did together before we started shooting. Hopefully our chemistry translates on screen.
What's unique about this film and why should we watch it?
The entire concept of this film is unique. I read many Indian detective stories and I can't recollect any story where the detective is a woman. I think it's such an original angle. As well as being colourful and entertaining it has a really human story behind it. It's a 'hatke' love story.
What did you find most challenging about this role?
Sharing the screen with a powerhouse like Vidya Balan is challenging and very satisfying. My first worry was, can I do justice to it? But actually when you are presented with a challenge you know you have to give your best. It was great fun working with Vidya, we felt really comfortable on set. In terms of specific challenges we worked quite hard to get the Hyderabadi dialect and body language right, but we did some intense workshops which helped a lot.
The songs are an important element of the film. How did you enjoy shooting these scenes?
It was an amazing experience. All of the songs are beautiful. They've got a classic touch that takes you back to the Bollywood of the 80's.The film is packed with great numbers. They are a key element of the film's romance.
What can we expect from the film?
A powerful story and a colourful and entertaining film, full of music, jasoosi and excitement.
Courtesy of Sterling Media