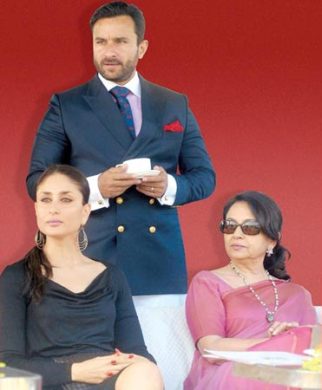 Kareena Kapoor and Saif Ali Khan's wedding date has been the talk of the town for sometime now, with the date changing several times.
Sharmila Tagore however recently told the media that the wedding is set to go ahead in October. "D-day is on October, sometime. I am not at a liberty to disclose the date. You'd have to ask Saif."
The wedding is set to be a "small family affair" and it is reported the wedding will take place in Delhi and Mumbai. It was speculated the Pataudi palace would be the wedding venue, due to renovations taking place, however Sharmila Tagore rejected these reports, "After Nawab sahab's funeral, the garden and the area nearby at the Pataudi palace needed some work. We are getting it renovated and a wall has been built. But it has nothing to do with the wedding."
Saif Ali Khan and Kareena Kapoor have remained silent on the topic of their wedding date and an actual date is yet to be announced.