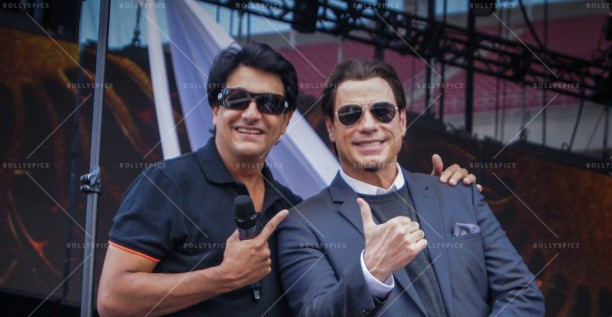 Guru of Dance, Shiamak Davar who has had many celebrities dancing to his tunes had a 'dream come true' moment recently as he choreographed legendary John Travolta for a Bollywood Award Show held in USA recently.
"We've all grown up watching dance based films like Saturday Night Fever and Grease. In fact I've played John Travolta's character Danny in Grease. So for me, this was all too surreal!" said Shiamak. "I was like a child, extremely excited! I took his popular moves and gave it a Bollywood twist. He was so sweet and it was an absolute pleasure choreographing him."
Shiamak choreographed a popular Bollywood song in a performance that had the audiences on their feet. With nearly thirty thousand people in the audience, this performance will go down in history.
"Bollywood has really come of age. With the interest of the west in Bollywood, we know that there is a strong global popularity. With song and dance being such an integral part of our cinema, it was great to see John Travolta moving to Bollywood music and doing it so well. This one was special and I'm extremely grateful for it."