To be a Bollywood superstar, dancing is as important as acting. So we went to three of the biggest Bollywood actors to find out where they honed their dancing skills. All three had one answer – Shiamak! Here is what they had to say about their Dance Guru.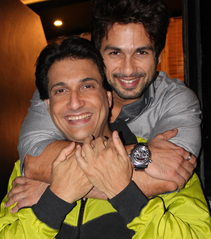 www.youtube.com/watch?v=bodowENSFoU
Shahid Kapoor – "Shiamak has been a Guru and a friend to me. I learnt the fundamentals in professional conduct and dance from him. His contribution to my journey as a performing artist is huge and I will be ever grateful to him for all that he has taught me." says Shahid Kapoor who is recognized as the most talented dancer in the film industry.
www.youtube.com/watch?v=jPmHhSI6lQ4
Varun Dhawan – "Learning at Shiamak's dance academy, performing with his Dance Company and training with his instructors really did change my life. In every student they instill discipline, passion and a belief that they can achieve anything they put their mind to. It's an experience that helped me grow. I encourage everyone to join SHIAMAK, it'll not only make u a better dancer but a better human being as well."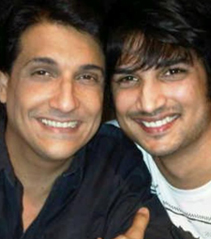 www.youtube.com/watch?v=xJk-dXtu5jw
Sushant Singh Rajput – "One of the biggest reasons why I am an actor today is Shiamak. He asked me to try theatre and there was no looking back from there. SHIAMAK is one of the best dance institutes we have and the experience I had there is unmatchable. I can't thank him enough for always being there for me."
The most sought after school also happens to be the world's biggest Bollywood dance academy, present in over thirty cities across six countries! Alia Bhatt, Sonakshi Sinha, Bigg Boss winner Gautam Gulati and many more stars have attended workshops at his academy. What's more, Shiamak is now preparing the future stars with the likes of Shah Rukh Khan, Raveena Tandon, Karisma Kapoor, Zayed Khan, Ashish Choudhary, Parizaad Zorabian, Pritam, Mithunda sending their kids to his dance academy.
"Dance education has always been at the forefront for me. There is so much talent hidden across the country, I want to find them and give them a platform to perform and experience the joy of dancing. Besides Mumbai, Delhi, Bangalore and other metropolitans, even across Kanpur, Aurangabad, Vizag, Dehraddun, Orissa… just everywhere, there is a lot of raw talent that needs to be tapped, nurtured and given a chance to shine." says Shiamak. "All my students are the same for me. Whether it was Shahid, Varun or Sushant, all have had to work hard and commit themselves to the performing arts. I feel so proud of all of them for genuinely working their way up and achieving everything that they have. They still love coming back to class because this is where they feel at home."
So if you want be the next superstar, it doesn't matter if you have had previous training or where you come from. With his motto 'Have Feet. Will Dance.', Shiamak is ready to train you and help you achieve super stardom!