Thanks to: Bharat Gupta & Rajesh Mansukhani
Guru of dance Shiamak Davar has entertained audiences with choreography par excellence at the IIFA Awards for over a decade. At various international destinations and with the biggest Bollywood stars dancing to his tunes, he has taken Bollywood to the world. We caught up with the man behind the moves to trace his favourites from the past performances!
• Sushmita Sen in Malaysia (2002)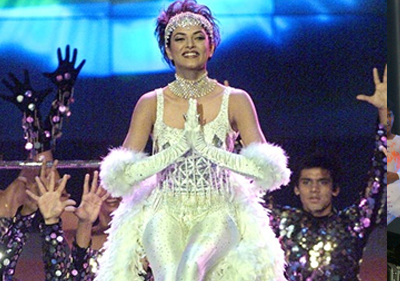 Winner of Miss Universe, Sushmita Sen is the perfect mix of east and the west. Diamonds are a Girl's Best Friend was the perfect song for her. She mesmerized the audience and Malaysia experienced Shiamak's Jazz movement.
Shiamak's memories – 'This being the first IIFA that I was choreographing, the entire experience was extremely special. Sushmita was a complete treat to work with, extremely professional and talented beyond belief!'
• Shahid in Singapore (2004)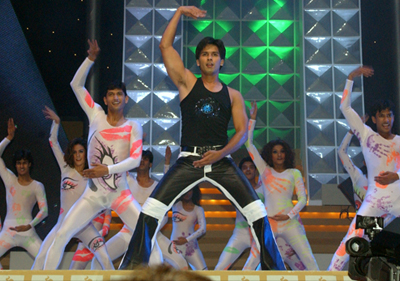 The new kid on the block back then, Shahid was the latest heartthrob. An instant hit in Bollywood, Shahid was a natural dancer, having professionally trained with Shiamak Davar. This performance added another feather in Shahid's hat!
Shiamak's memories – 'Shahid is so talented. From the time he came to me to learn dance and then became an instructor at my dance school; I always knew he'd make it big as an actor. The potential that Shahid has is unbelievable! I felt so proud to see Shahid perform as an actor on the IIFA stage in Singapore!'
• Bachchan family in Amsterdam (2005)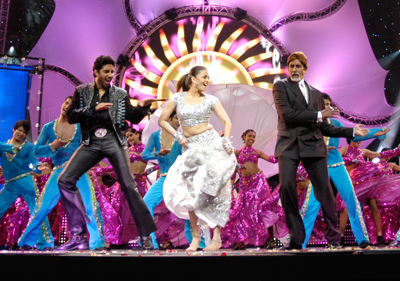 One of the most celebrated families in tinsel town came together and set the stage on fire dancing to their most popular hits. Amitabh Bachchan, Abhishek Bachchan and Aishwarya Rai Bachchan showed their family bond and love dancing and laughing with each other. Fans across the world still watch their performance on Kajra Re to relive IIFA memories of their favourite stars!
Shiamak's memories – 'It is a dream to work with the Bachchans! Mr. Bachchan is the true icon in Indian Cinema and he sets the highest standards to professionalism and commitment. Abhishek is such a good hearted person, he calls my dancers his 'bachas' (kids)! And Aishwarya is the quintessential beauty, such a graceful dancer! This performance was really an IIFA special!'
• Rani Mukherjee & Amitabh Bachchan (Black) in Dubai (2006)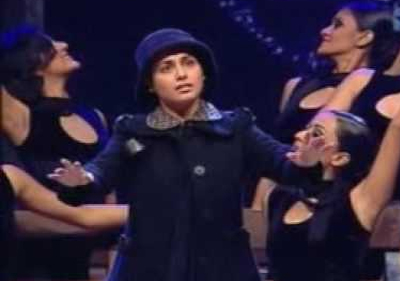 Sensitive, real and hard hitting; Black was a revelation in Indian Cinema. The story of a blind girl and her teacher was portrayed live on stage by Shiamak's indo – contemporary movement. Bringing the audience to tears, this was a landmark performance on the IIFA stage.
Shiamak's memories-' When I saw this movie, I was amazed and inspired. This was a great opportunity to show the progress Indian Cinema had made in terms of storytelling. Interpreting the story through dance movement, I wanted the audience to experience the same emotion the film generated in a few minutes on stage. I was humbled by the response of the audience and the film fraternity.'
• Shilpa Shetty in Yorkshire (2007)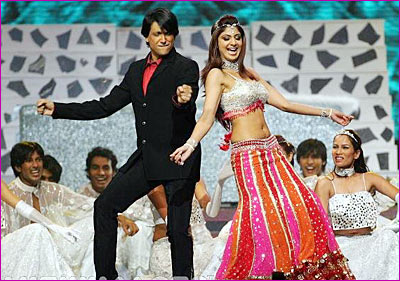 Making a mark internationally with her win in the UK based reality show Big Brother, Shilpa Shetty was the biggest name in Bollywood that year. Dancing to hits like Crazy Kiya Re and It's Rocking; Shiamak was a surprise element as he entered stage and danced with Shilpa. The audience were on their feet! It was one of the most memorable performances at IIFA.
Shiamak's memories – 'Shilpa was an international sensation then! I can still hear the thunderous applause as soon as she came on stage. My God, such a rush when I performed with her on stage!'
• Salman & Govinda in Yorkshire (2007)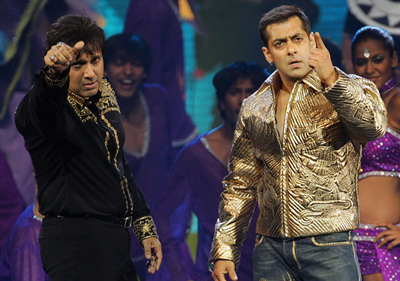 The two partners in crime had the country in splits with the laughing riot, Partner. Performing to hits from the movie by the same name, this Jodi had the audiences on their feet. With their faces with animated expressions doing most of the dancing, Govinda and Salman never fail to win their fans' hearts!
Shiamak's memories – Both these stars dance with their faces, and their expressions are enough to win everyone's heart! Just such happy people, their energies are infectious! Yorkshire really got a Bollywood treat with this performance!'
• Aishwarya Rai Bachchan in Macau (2009)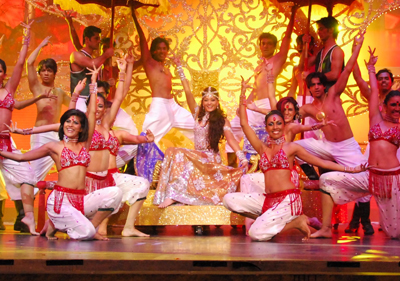 One of the most beautiful women in the world, this was the most grand performance by Aishwarya Rai Bachchan. Her entry in a procession, and dance to hits from Jodha Akbar, this act had everything, strong dancing, great visuals and larger than life sets.
Shiamak's memories – Aishwarya is one of the finest dancers in Bollywood. Her beauty, grace and effortless movements make her a complete treat to work with. Aish and I have worked together at a number of shows/ movies and it's always a pleasure choreographing her.'
• Hrithik Roshan (Kites) in Sri Lanka (2010)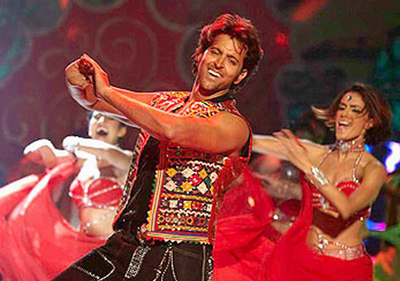 It is a known fact that Hrithik is one of the finest dancers in Bollywood and a complete perfectionist. This was an opportunity for Shiamak to try something different and the audience received this extremely well. With Hrithik signing, the visual was completely surreal with modern and indo contemporary movement.
Shiamak's memories – 'We've created Dhoom together before, and this time we were back with a bang! This act showed hrithik in a different light, as a singer. So the idea was to create visuals around him and keep the focus on his voice. This was one of my favourite performances on the IIFA Stage.'
So now that we've journeyed with Shiamak through the IIFA archives, we're sure that this year Tampa Bay will witness some more exquisitely choreographed performances by Shiamak!