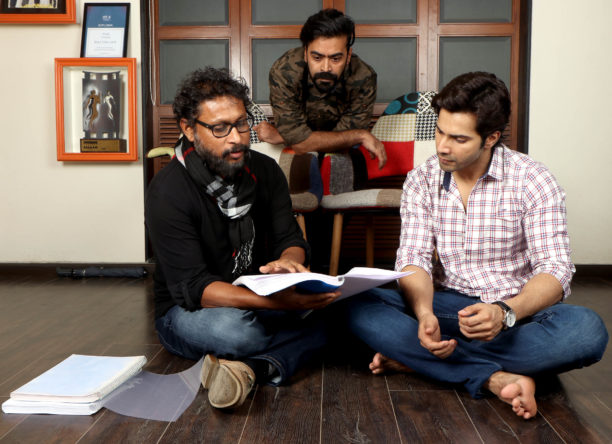 We have just learned that Shoojit Sircar's slice of life love story October starring Varun Dhawan, which will go on floors this September, has a release date on 1st June, 2018.
October, will be a story about love. "It is a genre that I have always wanted to delve in. While love and romance have been entwined with Indian cinema, there is abundance in that emotion that everyone can have their own interpretations of. Juhi and I have always tried to create stories from the reflections of real life moments that we see around us. October is another effort to explore those moments out of simple situations of life," shared Shoojit.
In an earlier interview Sircar shared, "It's inspired by many real-life incidents but the basic idea came from a small newspaper clipping that I had read. If you see, all my films' ideas are like that."
Varun has said he is very happy and excited to start the film. "What's amazing about him (Shoojit) is that he is very sure about his vision. I am trying to get into that world, understand it, and the way the film is going to breathe and feel. It's very different from anything I have done before."
Producer Ronnie Lahiri of Rising Sun Films talking about the film in an interview said, "Our film has an element of a love story but in a very unusual manner. And Varun is one of the finest young actors that we have right now and plus, this character will be a leap for him too from all the characters that he has done till now."
And there is more in store for the audience! Toasting their previous successes (Vicky Donor, Piku), Shoojit Sircar will be once again collaborating with Juhi Chaturvedi for October, making it all the more exciting, "Our stories come from day today intricacies & complexities of life…the effort is always to find insightful and charming nuances in what seems the obvious. With Shoojit's innate ability to steer the story in a way that creates poignant and compelling moments out of simple situations of life, I am hoping this time too we create something people find a connect with and make their own," expressed Juhi.
With a repertoire of films like Yahaan, Vicky Donor, Madras Cafe, Piku and Pink that have explored different genres and have won accolades including National Awards, Rising Sun Films have the penchant for conscientiously adhering to the everyday life, adorning it with moments that remain etched in the hearts of their audience. With October the blazing baton moves forward.