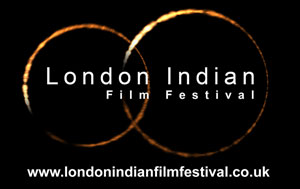 Get ready because some of the best of Indie Indian films are coming to London! Celebrating the burgeoning movement of alternative Indian cinema, the third annual London INDIAN Film Festival, will run from 20 June – 3 July. Supported by Film London and Western Union, the festival brings to UK audiences a selection of cutting edge films from some of India's hottest independent talents. Going way beyond Bollywood, these are films that challenge, shock, generate debate and present a more realistic view of India today in all its colour and diversity. This year we are also broadening our horizons to include World Premieres of two UK Asian movies and films from neighbouring Asian countries.
India is the largest film producing country in the world producing some 1,200 films a year, outstripping Hollywood. But apart from mainstream Bollywood, very few of these films are seen in the UK. Cary Rajinder Sawhney, Festival Director comments, "In addition to showing great movies, we also aim to help get these films talked about and screened more broadly in cinemas in the UK, in the same way that Iranian cinema has been. London of course has a huge Asian audience for these movies, but many non-Asian Brits would also like to find out more about the 1.2 billion strong India of today, and cinema is a great way to do this".
The films at this unique festival covers a wide range of themes and issues – gun-toting action movies, the struggles of frustrated urban youth, twisted romance, Tamil gangsters in the heart of London, kite flying childhood rites of passage to a sari-clad drag queen extravaganza. Uniting these films is a new more assured Indian cool, experimenting with cinematic styles, sexual liberality, new technology and influenced by themes both East and West, which has helped new Indian cinema win favour with the young in-crowd in super cities like Mumbai and Bangalore as well as with connoisseurs of world cinema across the globe.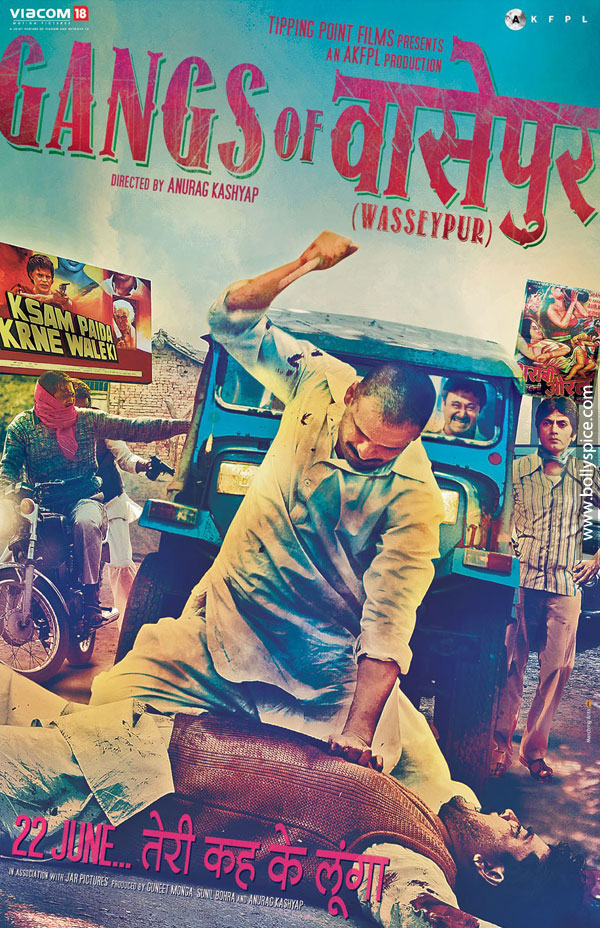 The Opening Night film is the UK Premiere screening of Gangs of Wasseypur by maverick Mumbai director Anurag Kashyap, produced by Viacom 18 Motion Pictures, and starring Manoj Bajpai. The film is being screened at Cannes this year as well. Kashyap deftly delivers a firecracker of a movie set around warring mafia clans clashing for power and passion in the steel belt towns of Bihar in Northern India. A weapon-loaded cast is led by Manoj Bajpai and delivers high energy performances in this epic tale of generations locked in violence and its ultimate impact on family and loved ones. Expect spectacular gunfights! We have an exclusive interview with Manoj Bajpai, so stay tuned for that!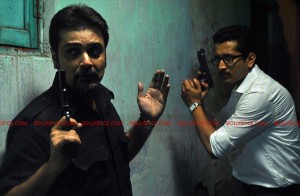 The festival will also showcase the work of the new wave of independent South Asian and British Asian filmmakers, including a director only named as 'Q', Rajan Khosa and Srijit Mukherji, whose thrill a minute whodunit Baishey Shrabon (Seventh August) will close the festival on July 3.
Some highlights of the festival include: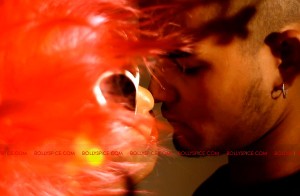 West Bengal's most controversial director 'Q' offers a shockingly 21st Century vision of Kolkata with GANDU, a teenager who lives with his sex worker mother in a dingy Kolkata flat. His life revolves around video games, until he meets new friend Rickshaw, who introduces him to hard drugs and together they slide into a dark fantasy world of angry rap lyrics, visitations by the goddess Kali and an alien sex-kitten. Q and his crew will present Gandu Circus, a rap music performance at BFI Southbank.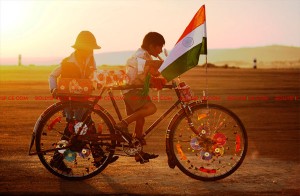 A definite family favourite will be Pusan International Film Festival audience award winner DEKH INDIAN CIRCUS with Q&A by Tannishtha Chatterjee (BIFA nominated for Brick Lane). The film, produced by Bollywood actor Vivek Oberoi, follows the story of Kajroo (Chatterjee) and her family who eke out a tough existence in rural Rajasthan. When a circus comes to a nearby town the children Panni and Ghumroo nag their parents to go. Kajroo finally relents and sets off with her kids on foot across the desert to fulfill this small dream for them. A story of childhood passion, GATTU lives and works at a scrap yard belonging to a man that bought him from his father. Gattu is however adept at slipping out of hard chores so he can indulge his passion for kite flying. He secretly enters the town's next kite flying competition. A dramatic battle of the skies ensues as young Gattu uses every trick in the book to claim the lead.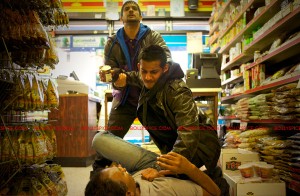 The World Premiere of TOOTING BROADWAY at Cineworld Haymarket 22 June. The film features Elizabeth Henstridge, who has been touted the next Keira Knightley, from her beginnings in the TV series Hollyoaks, to her new status in Hollywood. She will be seen in the upcoming horror film by the Butcher Brothers', The Thompsons. TOOTING BROADWAY is set in the underbelly of urban South London where Afro-Caribbean and Sri Lankan Tamil gangs clash over territory. Ex-gang member Arun returns home to stop his younger brother Ruthi from participating in a vengeance attack.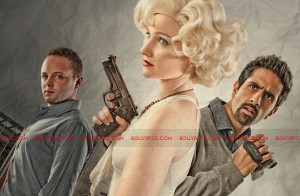 From Birmingham, comes ARJUN & ALISON, which has a storyline with parallels to the murder of British teenager, Stephen Lawrence and is a film that is aimed at tackling racism in British society. When their best friend is the victim of a racist murder, Alison and Arjun plot their revenge on Gordon, of the university's controversial 'English Society'.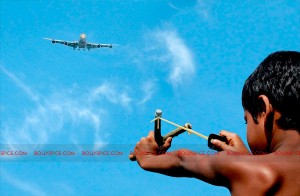 Bangladeshi master director, the late Tareque Masud's stunningly shot film RUNWAY tells the story of teenage Ruhul, whose homeless family live next to the runway of Dhaka airport and his decent into fundamentalist politics.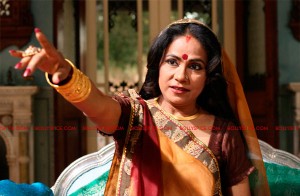 Glamour, dancing and fabulous saris; QUEENS DESTINY OF DANCE is set in a palace owned by head transvestite Ammu, played by Seema Biswas (of 'Bandit Queen' fame). Ammu is a mother figure to a gaggle of gorgeous transvestites, but trouble ensues when a new 'girl' arrives who outshines the others.
Also in the line up is the US film A Decent Arrangement that stars the impressive cast of Adam Laupus (Law & Order) and Shabana Azmi (Kathyrn Bigelow's Zero Dark Thirty, Mira Nair's The Reluctant Fundamentalist, Deepa Mehta's Midnight's Children).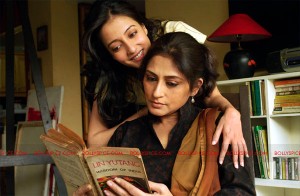 Acclaimed actress Raima Sen brings the festival to a close with her Q&A after the UK Premiere of Bengali hit film BAISHEY SHRABON (SEVENTH AUGUST), featuring an all star cast in this murder mystery tale where a controversial cigar-chomping, scotch-swilling ex-cop is drafted in to hunt down a serial killer on the loose in Kolkata's mean streets.
If that wasn't all cool enough for the first time the festival joins forces with Tate Modern to curate a season of new Indian experimental film and video which will stretch understandings of the boundaries between film and art.
LIFF this year will stretch city wide, opening in the West End at the Cineworld Haymarket and continuing at Tate Modern, BFI Southbank, ICA, Nehru Centre, Watermans, Cineworld Trocadero, Wood Green, Wandsworth and O2.
The Satyajit Ray Foundation's Short Film Competition has joined the Festival with the winning filmmaker receiving a £1,000 Award on 3 July at Cineworld, Haymarket.
All audiences at the festival will be encouraged to vote for this year's Western Union Audience Award and the winning feature film will be announced at the close of the festival.
Tickets are currently on sale at the BFI and Watermans and sales will commence at Cineworld and other venues from 1st June. The rest of the programme is available at www.londonindianfilmfestival.co.uk
London Indian Film Festival is supported by Film London's Cultural Film Exhibition Fund through the National Lottery on behalf of the BFI. An impressive range of partners are supporting London INDIAN Film Festival. These include Film London, Arts Council of England, British Film Institute, Cineworld Cinemas, Western Union, Incredible !ndia, BAFTA, Tate Modern, ICA, Grange Hotels, Skillset, The Nehru Centre, Watermans Arts Centre, BollySpice.com, Asiana.tv and Eastern Eye, amongst others.