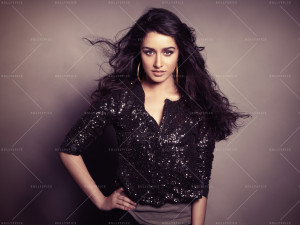 There has been a lot of anticipation and intrigue around Vinod Chopra's Farhan – Amitabh starrer from the time the trailer was released. The film will showcase Farhan Akhtar, who is known to have directed action movies in the past, do hard core action for the very first time on screen.
Shraddha Kapoor, his co-star of Rock On 2 has been intrigued since she watched the trailer. Shraddha has always been a fan of Farhan Akhtar. The young actress is now super excited to watch her favourite in his upcoming release. Shraddha shares, "When Farhan and I were shooting together in Shillong, we had a brief discussion on his film. I have seen the trailer and it looks really interesting. I've followed his work since his first film and have been a huge fan of his. I am really looking forward to watching the film. He always plays such different roles with such specificity and finesse that I always look forward to watching his films."
Wazir is slated to release on January 8th.
Stay tuned we have an amazing interview with Farhan Akhtar about the film!