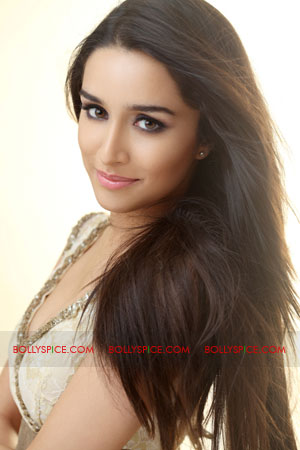 When you think of Bollywood babes going on holiday, you imagine them sitting by the pool, sun bathing and just having a luxurious time. But our new hotty, Shraddha Kapoor, who landed on the silver screen with Luv ka the End and Teen Patti, is an adventurous type.
We recently heard that Shraddha went off to Maldives for some scuba diving, so we decided to catch up with the actress and ask her if it was true.
"Of course I swim, but scuba diving was something purely new. My 1st scuba diving experience in the Maldives was one of the best experiences of my life. When I surfaced from my first few dives, I was lost for words. It opens up a whole different world. Like learning an absolutely new language, feeling it, suddenly belonging to it & feeling excessively attached to it."
The question is would you do it again? Does Shraddha have what it takes to take up adventure sports?
"I feel like I was transported out of earth, seen crustaceans, fish, coral with colors & forms like I could never have imagined. It was an overwhelming sight, very hard to swallow & fully understand. But I was awestruck & find myself deeply in love with the ocean. I have to go back for more."
Now our next question is will we be seeing Ms Kapoor doing an adventurous character in her upcoming films? "I am the adventurous type, I'm not prissy, I would love to do action and adventurous roles and the type of work I'm looking out for will help me showcase more varieties of myself." Hmmm we are sure that's true, a talented, beautiful, smart actress who likes sports… we are sure there are more good things to be seen of you Shraddha.