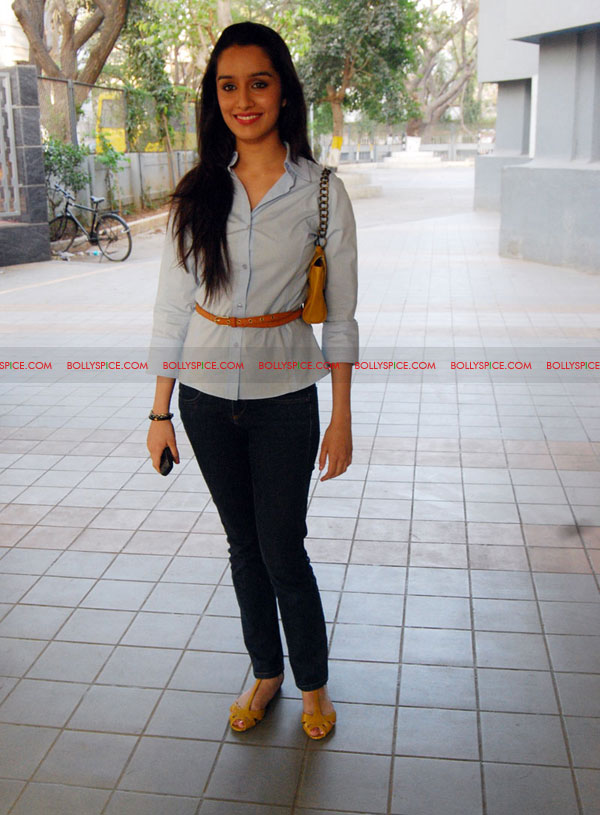 Ever wondered what goes behind that perfect body, the radiant face, and the 'I can carry off anything' attitude? Not much, says Shraddha Kapoor.
When Shraddha Kapoor was asked, what is the secret behind her perfect body in shape, the glow on her face, and the vibrant energy that she carries, wherever she goes?
Here's what Shraddha has to say "First of all thanks & I keep thanking my parents for their awesome genes & my not so secret recipe is my mother. I mean, have you seen how she looks? & I want to keep bettering myself & outdoing my own limits. What a rush."
It is recently, that work out has become an essential component of her schedule.
But everything comes for a fair price, isn't it? Shraddha Kapoor's tweeted that she will have to take a leave from her favorite food for a while, since she is on a special diet. This is what she has tweeted recently from her personal Twitter account.
"Gymming shuru…favorite khaana band. Kuch paane ke liye, kuch khona padta hai. Booohoooo phir thoda rona padta hai "
Her flawless complexion, perfectly slight frame, and exotic-yet-beautiful features have snagged her the much-coveted spot of the freshest face in Bollywood. And now that she has started working out, we wonder what outcome it would give.
Shraddha was unavailable for a comment on the same.