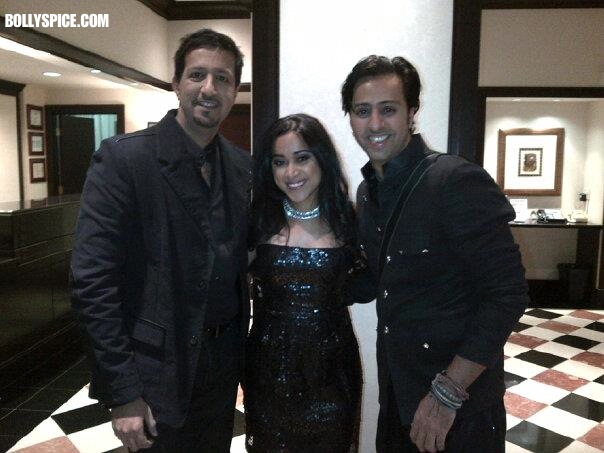 Last time we chatted with the lovely singer Shweta Subram it was right after her appearance with Salim and Sulaiman Merchant at the IIFA weekend in Toronto and she had just released her first single 'Jee Le'. Fast-forward a year and 3 months and the talented songstress has been very busy with concerts, collaborations and more. On October 13th, Shweta once again took to the mike and joined the fabulous composing duo for a special gig and we have all the details! Check out what Shweta told us about performing with Salim-Sulaiman again and the cool collaborations she has been working on!
You had quite a big event last Saturday with Salim and Sulaiman, tell us about that.
The gala event was in Ottawa. It was called Dhadkan, which actually means heartbeat in Hindi and it is a very appropriate name because the event was actually to raise funds for the University of Ottawa Heart Institute. If you look at the statistics a lot of Indo-Canadian people suffer from higher chances of heart diseases then most of the general population. The main goal behind this event was to raise money for research programs and treatment programs for heart disease. Over the past 10 years they have raised and contributed more than 8 million dollars so far. Their priority is to find a solution for this disease and if possible eliminate it. It was great to see that this cause was not only supported by people in Ottawa, but people from all over Canada including prominent South Asian, Indo Canadians who came for the gala event. It was sold out with over 700 people filling the house that night. It was quite a good show. It was a very successful gala. We are really happy with how it all went.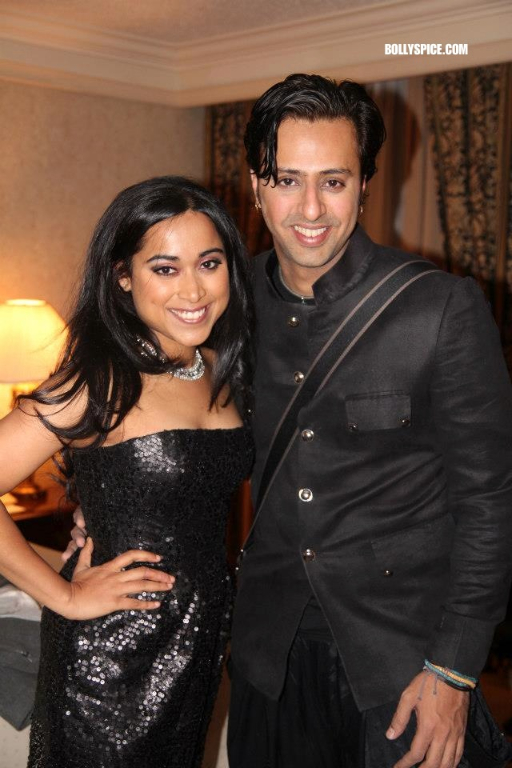 I know you have performed with Salim and Sulaiman before, how was it to sing with them again for this event?
It was really good. We already have chemistry from before so it was not nerve racking or intimidating. In fact, it was a piece of cake because they are both so easy going. They are really humble individuals. They pretty much asked me, 'So what are you planning to sing?'. We knew from the very beginning that Salim and I were going to do a duet together. We did one from one of their most popular films Band Baaja Baaraat – the superhit 'Ainvayi Ainvayi'. They did a solo performance with songs from Kurbaan and other big albums. Then I took over the stage and sung all Salim-Sulaiman songs with some from Dance Pe Chance, Rab Ne Bana De Jodi,and Aaja Nachle. It was short performance, all and all in it was a 15-minute set.
How does something like this come together, do you have rehearsals? I don't think they were there in Canada very long…
There was no rehearsal at all. Luckily these were Bollywood covers, they were songs that I have been at a long time so I know these songs, and I have performed these songs in the past. Of course it was our first time performing them together. It was pretty much during sound check. We had about 15 minutes where we had to make sure the mikes were right and to make sure the chemistry between Salim and me was good, that was pretty much our rehearsal. There was no pre-planning of any sort. It is not like this always. I am sure when there are other events were there is a band involved and if there were more songs involved I am sure there is a lot of time for rehearsals, but this one was a quick one. Even with the short time it ended up to very successful. It was a great success for the charity because they raised the amount of money they were looking for. It was nice of Salim-Sulaiman because they really wanted to do the event because then they could contribute to the cause as well. It was really very sweet of them to agree to do the event.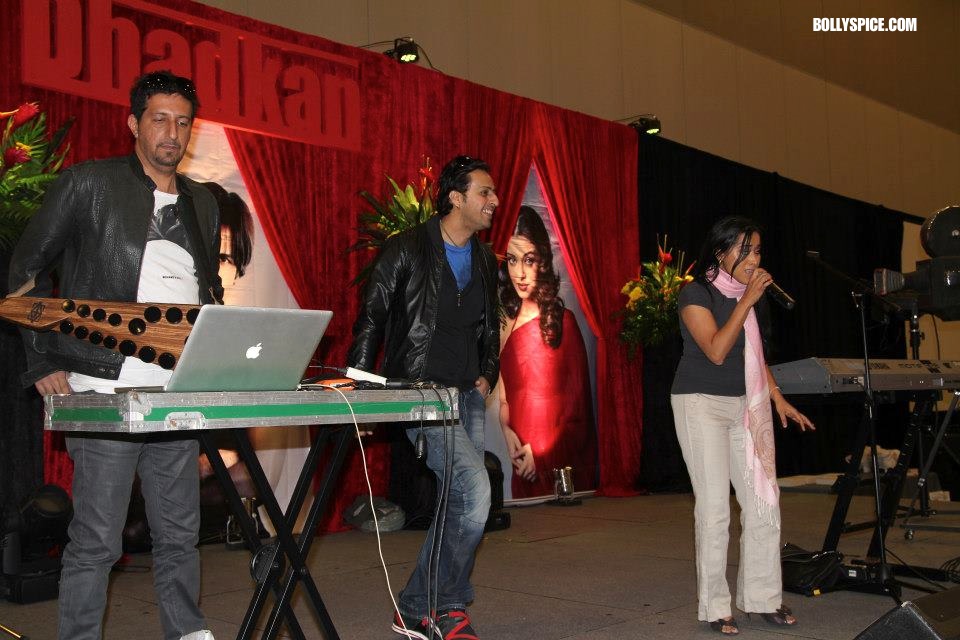 It must be so cool to perform and sing their songs. They really have such a interesting style in each song and such great music.
Yes! They are such talented music directors. Look at Aaja Nachle. Amazing to see how they created Indian contemporary opera piece for the last 25 minutes of the film. Be it sufi, opera, mainstream commercial music – they are fabulous at what they do and the audiences love their style and music.
What do you love most about Salim-Sulaiman's music?
It comes from their soul. Even when I talk to Salim, he is so passionate. He is so picky and he is very careful about what goes out there. It's not like: the masses want to hear something so I am just going to try and create something to keep them happy. It's not like that at all. What I love about his music is that he really thinks it through and he really sees what will connect and what will really touch your heart. That is what I love about their music. As you know all their songs are very popular and they have really touched peoples hearts.
What song of theirs would you love to sing?
That is a very difficult one to pick. (Laughs) I would say my recent favorite from their latest compositions is from their film Heroine. There are actually two songs one of course is 'Halkat Jawani' and the other is Shreya Ghosal's song 'Khwahishein'. It is a beautiful song. I actually wanted to sing 'Halkat Jawani' for our last event but there just wasn't time to organize it. If I do get another opportunity I would definitely like to sing both 'Halkat Jawani' and 'Khwahishein.'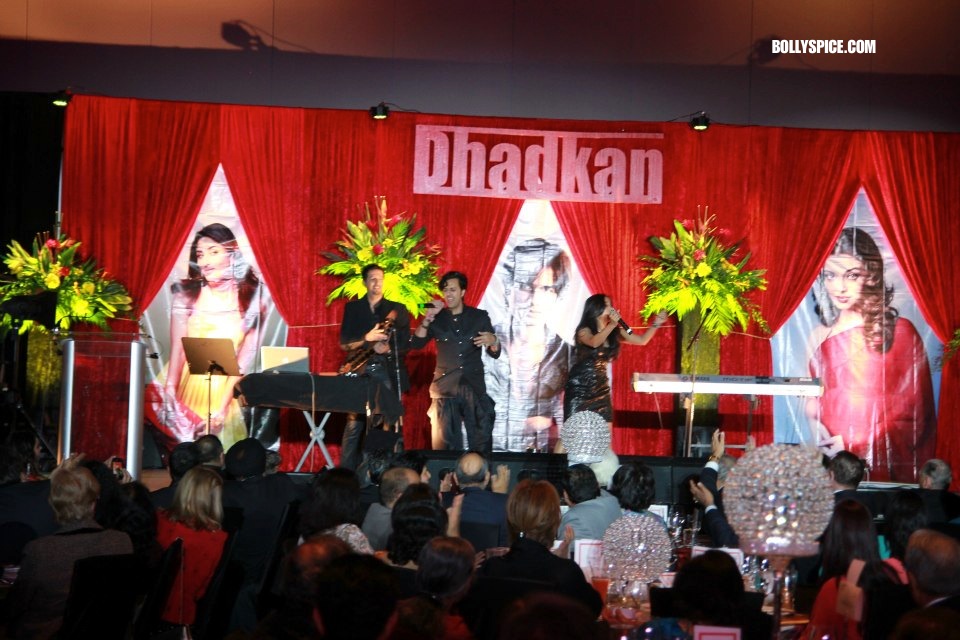 What are you working on now?
I recently recorded a Gujarati song, it is my first Gujarati song. It is interesting how that happened. It is by this guy in India by the name of Rushi Vakil who is a phenomenal Tabla player. He has a Tabla school in Gujarat and he is quite well known in that district for his expertise in Tabla. He is actually getting into making his first album and it's going to be a world album. He really wanted a fusion sound. He got different singers on board and he wanted to record all these songs in Gujarati – he wanted to have an opera song in Gujarati, a hip-hop song in Gujarati, a trance song in Guajarati. This is something that has never happened before so he wanted to do something like that. This is very different and that is why it seemed very interesting to me. It was really sweet because he actually flew in from Gujarat to record my song. It was really good. I just listened to the first take and I am really looking forward to this project releasing. It will release late 2012 or early 2013 depending on when we get the go signal.
Will we hear you on any Bollywood soundtracks soon?
Not as yet, but I would love too. Currently I solely am focusing on my collaborations. As I said I have the song coming up with Rushi Vakil, there are the songs with Shankar Tucker and then there is another interesting project but I want to keep that one as a surprise. It is really interesting because each and every song is different, the genre is different so it is really going to show my versatility as a singer. That is why I am really excited and concentrating on these projects.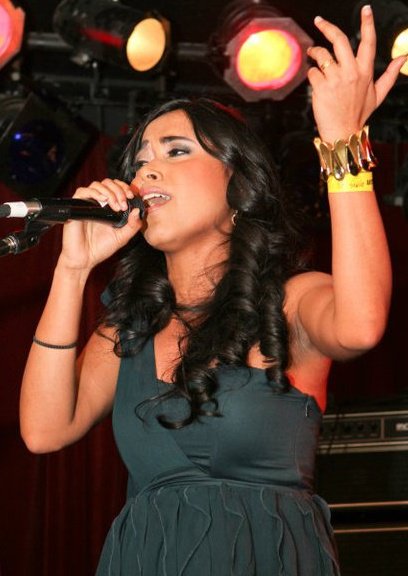 It seems as if Indian music is really making its way out in the world, even just looking at your cool collaborations. Do you see that to be true?
Oh yeah for sure! I definitely as a singer see that happening. Indian music is loved by people all over and not just Indian people. When it comes to music it is universal. There is no language, there are no barriers. I am so happy to see all kinds of music coming together, fusing together. At the end of the day it is really what touches your heart, what touches your soul, what you like and enjoy listening to.
'Jai Ho' was used on Dancing with the Stars the other night and I was so amazed and happy to see Indian music on the show.
Yes, I saw on the show Canada's Got Talent, a number of dance groups selected Indian music as there songs for their talent round. I was really surprised. 'Jai Ho' was one of them and there were a couple other Bollywood numbers. I was like wow Bollywood music is really making an impact. It almost seems normal to hear those songs now. I am really happy to see that. It makes me proud as an Indian and for someone who follows Bollywood music I love it! I actually get a little teary eyed.
What do you think of Hindi film music today?
To be honest I think Bollywood music has definitely evolved. Now I wouldn't even call it Bollywood music because when you listen to Bollywood songs in this day and age you hear R&B, you hear hip-hop, you hear all kinds of genres in Bollywood music. It is really difficult to describe Bollywood music anymore because it does have a little bit of everything. I think the directors in Bollywood are adapting to all kinds of music styles and incorporating that into the songs they are creating .
Last question and you are going to kill me but favorite song of all time?
Oh wow, that is going to be a tough one. (Laughs) One of my all time favorite is a song called 'Lambi Judai' it is from the film Hero a 1983 film that starred Meenakshi Sheshadri and Jackie Shroff. It's song by Reshma who is a very well known and acclaimed Pakistani singer. She got her first break into the Bollywood industry through this song. It is a really beautiful song. It is one of those songs that even today when I go out to shows and I sing this song, be it young be it old, they all know this song. It is one of those songs that has been passed on and even to this day when someone sings this song everyone gets very emotional and teary eyed. It really touches your soul. I would say it is one of my favorite songs among the many other favorite songs I have (Laughs).
It is always wonderful to chat with Shweta and I can't wait to catch up with her again to see what new things she has in store!