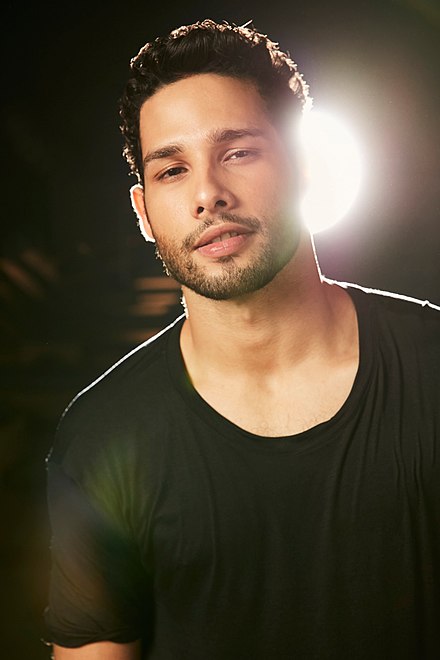 After debuting in the acclaimed web series Inside Edge, Siddhant Chaturvedi caught the eye of noted filmmaker Zoya Akhtar. She cast him as MC Sher in Gully Boy, and he earned rave reviews for his performance in the gritty drama. The young actor is now taking on a different genre of film and going full-on Bollywood. And he loved being a part of this dream film! But more on that in a minute…
Set to release on November 19th, Bunty Aur Babli 2 sets two pairs of con artists from different generations against each other to prove who's better at the game. Rani Mukerji returns as Bunty, and Saif Ali Khan joins her as Bunty. As the new con-couple, Sharvari plays Babli in her debut film, while Siddhant takes on this new version of Bunty.
To get you in the groove, check out the trailer.

Siddhant, in a very cool and fab in-depth interview, answered our questions, giving insight into playing this new version of Bunty in the Yash Raj produced film. He also talked about working and vibing with writer/director Varun K Sharma. One of our favorite answers was that he revealed how he and Sharvari first met (hint: there was a crush) and then what it was like to work with her on Bunty Aur Babli 2. Plus, so much more, so read on!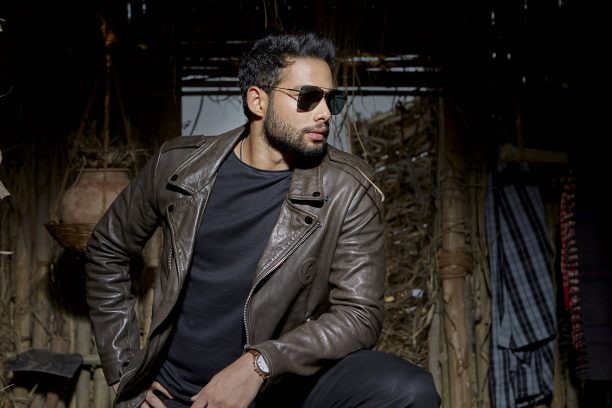 Did you always want to be an actor?
No, not really. I actually used to love dancing, and I used to love performing. I used to dance and do skits on stage for festivals, but my main focus was chartered accountancy. My dad is a chartered accountant, so I was pursuing that. When I used to dance and perform, people said you should actually would be good at this, so why don't you do this… vagairah, vagairah (etcetera), but I never really took it seriously. But, you know, I enjoyed the attention and all. I loved the feeling of being on stage and that I used to make people smile. But again, I still did not take it seriously; I did not know I could pursue something so big.
So, I was doing my chartered accountancy courses, and then I did this event – a Personality Contest in my college which was national level, and I won the Fresh Face contest! That was when, after I won that, I thought about it; that maybe I can do it. So, I joined my college theatre group, and we performed a lot. I actually started enjoying it. So, I used to attend my classes, and then after hours, I would go and rehearse my lines. It was very hectic at that time; it was very long days. But I loved being on stage!
I asked my dad if I could take two years off from my course and try auditioning. So that is what I did, I started auditioning. I got a few ads. I got a few partials and a lot of rejections, but the ultimate goal was to be on the big screen. Then I did my first web series (Inside Edge). Then Zoya (Akhtar) spotted me for Gully Boy, and that is how it happened.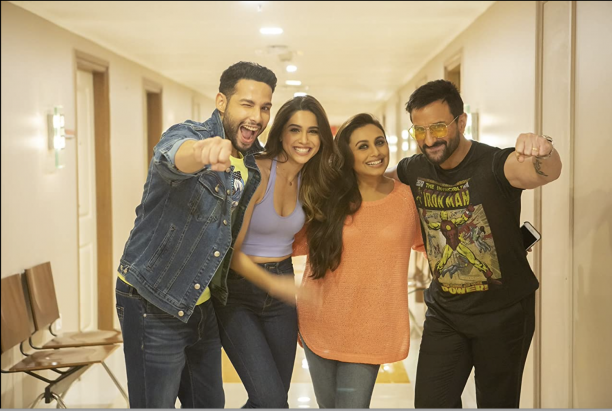 When you first heard that this was Bunty Aur Babli rebooted, and then you heard the narration about this film and your character, what was your reaction?
I remember getting a call in the afternoon, it was about 2-3 pm, and I was taking a nap. This was right after Gully Boy. I was doing events and performing on stage, but I did not know what my next film was. I was reading a lot of scripts, but I couldn't decide. So I got the call, and they told me, 'you know they are making a sequel to Bunty Aur Babli?' I was like, "WHAAAAAAAAAAT" (You can hear the smile – I wish you could hear this!). 'Yes, we are presenting a new Bunty Aur Babli now'. I said, 'Really? Okay, I am listening'. Then they asked, 'Do you want to meet the director?' See, they weren't sure about sending the script. They said that after seeing your performance in Gully Boy, they thought you wouldn't want to do something so commercial – you would want to do something more intense and like gritty cinema. I said, 'No wait, I have grown up watching Govinda, Shah Rukh sir, and Salman sir, and that is what I want to be. Yes, I have watched world cinema, but Bollywood gives me satisfaction. I get so excited watching it. This is what I am, please, please let me meet the director.
So, I met Varun, sir. He is also from UP (Uttar Pradesh). We just really vibed well. He narrated the script, and I loved it! I was laughing throughout the narration. I was like, wow, it is a film with everything. It is comedy. I get to do several characters. I get to dance. I get to do action. I get to romance and dance to romantic songs. This is it! This is what I was always looking for. And it is a YASH RAJ film! And it is Bunty Aur Babli!
 What was that experience like going from the edgy Gully Boy to Bunty Aur Babli 2?
I think it is two different worlds. It is a very different experience. With Gully Boy, Zoya is known for her filmmaking and working with actors. I learned a lot from that film. It is a different process, you know? With Gully Boy, that film I had to be more real; how do I tell you? I think it is closer to reality… that kind of filmmaking. It is a different kind of filmmaking.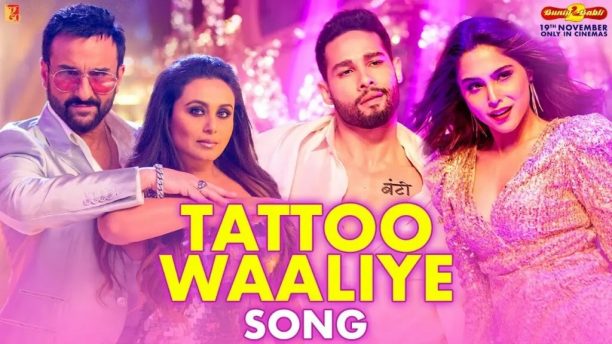 With this film, your intention is to entertain people. We do entertain people. We want to give them songs to dance to, to have them give some seetees (whistles) and enjoy it all in the theatres. This is the world we have grown up watching.
I love different kinds of films. Films that kind of push the bar, like Gully Boy, which has become a cult film because it was something new. A commercial film, which is done well, and in a fresh way, like what we have done with Bunty Aur Babli 2 – I love that and have a taste for that too.
They are two different worlds, but as an actor, I am going to hop into a lot of different worlds I know because cinema is this vast dynamic. There is not just one tone. We have evolved as a film industry, and obviously, we try and push the bar and do something new every time, but at the same time, there is just something that people love – the basics of Bollywood. I am living that in this film so I'm absolutely loving it!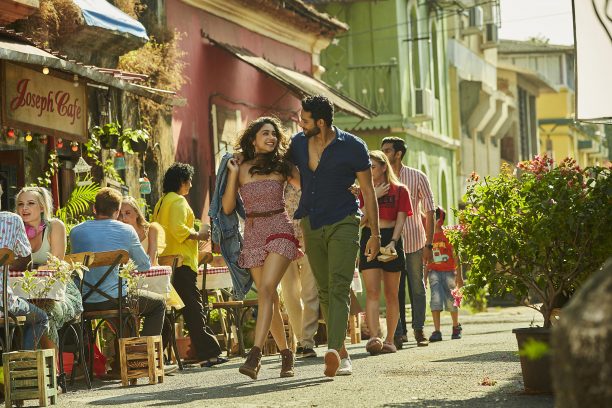 How did you become this version of Bunty?
Well, apparently Varun sir thought I had some kind of Bunty in me (you can hear the smile) because when I first met him, he expected that there would be a guy to come in jeans and a nice shirt. I just walked in shorts, a t-shirt, and chappals (sandals), and I said tell me about him. He said this is exactly what he is… this new Bunty is unapologetic and confident. They (Bunty Aur Babli) don't have to try hard. They know their thing, what they are good at and what they are doing. We are very confident and are going for it. I think that is something new because, in the original film, the viewers see, as the film goes on, that they were still figuring it out, but in this one, we are already there. If you watch the trailer, you can see this Bunty knows his facts; he says, 'I haven't given it a second thought. My mind is made up. My ideology and my philosophies are clear.' I think that is something that is close to me as Siddhant as well. I know what I am doing rather than figuring things out as I go. I know I was born to do something more, to do something like that, so I am doing Bunty in Bunty Aur Babli 2.
As I said, Varun, sir, and I totally vibed. He is from Kanpur, and I am from Ballia. It was so easy to work with him. He is like my big brother now. My parents have met and like him and his parents like me… it is like a marriage (laughs). It actually is kind of a family now. I had a great time. He was so good. I do think he is the voice of Bunty. I am not talking only with me, but with Saif sir; he knew exactly the tone. Especially because he is also the writer of the film. His one-liners and punch lines… he is so funny as a person.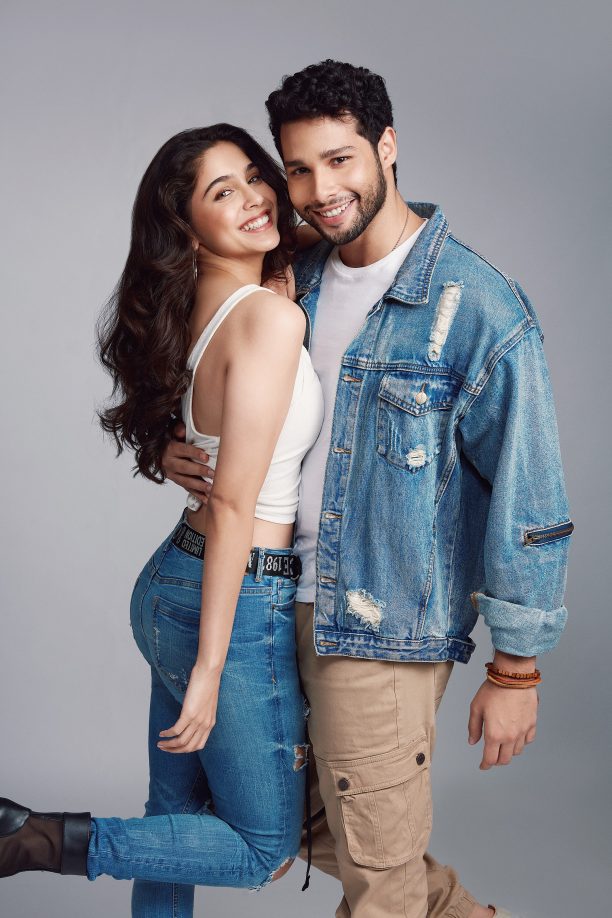 Tell us about working with Sharvari. How did you both develop the jodi and connection you needed to play these roles?
Well, a lot of people don't know this… I told you about that National Personality contest, right? I won that in 2013, and she was the winner in 2014. I remember I was the chief guest because I was the winner the last year and I was sitting there when she won. I really found her cute! I had a minor crush on her (embarrassed but cute laugh), so we connected on Facebook and remember this was 2014. I was already doing my auditions and asked her what she wanted to do. She said she wanted to start in about a year or two. But we never met. I remember after a year, I was in an audition, and she walked in. After that, in Bombay, we used to see each other at auditions. And I kept trying my luck with her… (laughs), but it never happened. Because also, at that time, my focus was on something else, so I thought, okay, let's see. Or I used to live in one place and she another and there was no way or place we could meet in-between. So the only place we were meeting was at auditions. There are multiple auditions, so I was like, let's just try and get as much as we can because you know there are A LOT of auditions every day. So I did see her in Bombay at the auditions, but then she would just kind of vanish into the forest of the auditions that are happening everywhere. It is just that way, with so many auditions. She kept disappearing until we bumped into each other at the next one we both were at. So that is how I knew her first.
Then I remember, I was auditioning for Bunty with Varun, sir. I kind of felt they were searching for someone. I was very excited to know who Babli was going to be. I was very curious about who was going to play the part. You know, we were doing readings, and I said doing reading alone without Babli – what is the use. Bunty and Babli need to be together. So he said, just wait, you too will meet Babli. Later, I was then introduced to Sharvari, and I said, of course, I know her! (Again, a smile can be heard) We then started reading together, and as an actress, she is so natural. And she is so pretty. So actually, it did not take a lot of effort to develop that chemistry. It was always there. She also admitted that she had a bit of a crush on me back then too, but obviously, we were trying to figure out what we were doing. I have never told this to anyone before.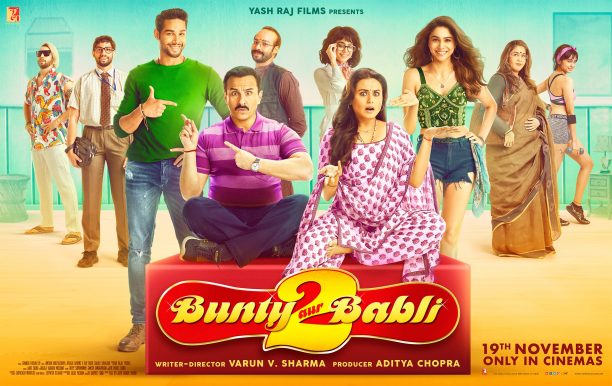 You also had to don a lot of different avatars during the cons; what was that experience like to play that part of the role as well?
I think it was a festival for an actor. This is what an actor always wants is to be able to do. To do so many things that I got to do. I am fortunate enough I got the opportunity to do this in just one film.
I really enjoyed this because I have done a lot of theater. I have seen a lot of characters around me in life, so to pick these little things and then try to indicate them in the characters I am playing – it was a fun process. I really enjoyed it! Not even for a second was I nervous.
I had so many ideas. In fact, Adi sir had to actually calm me down! We used to sit with him, and he really helped me a lot to kind of sculpt these parts of the character. I would give like ten accents, ten ways of speaking, ten ways of standing, and he would point and choose and pick with Varun, sir. Then, together they would say that one is working and what will work for the film.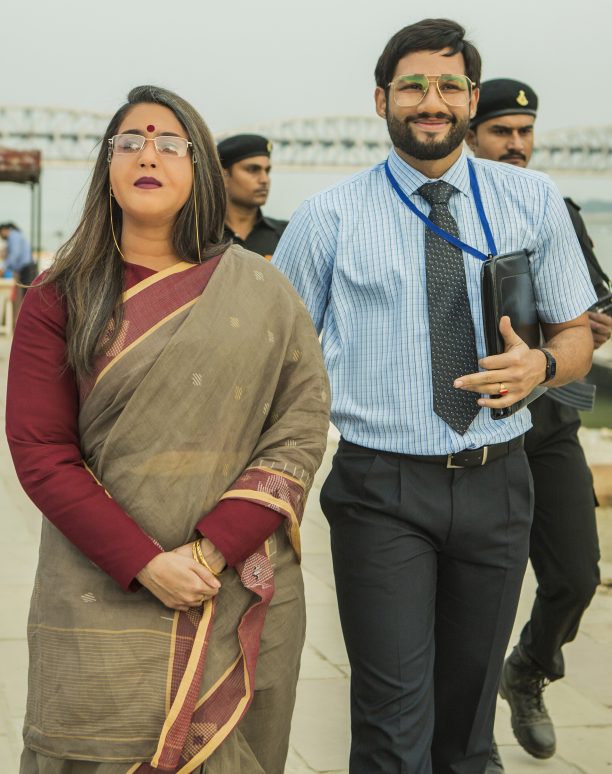 It has been two years that I have been waiting. Nothing can be better than Bunty Aur Babli 2 coming out. People, my fans, whoever they are, if they are (laughs embarrassingly), they were waiting, and they were quite curious. They were quite cute saying, What's happening. We are with you. We miss you. We want to see you on the big screen again. So I was like, wait a minute… I am going to give you a lot more than just one character. This film is my gift to my fans.
So, I have a lot of characters in my bag. If this film does well, and the next sequel comes out, Oh My God! I think it is going to be even more fun for me.
Bunty Aur Babli 2 releases on November 19th, so be sure to see it on the big screen.
Be sure to check out our fantastic interview with Sharvari as well here.