Ek Villain set to release this Friday is an action romance film directed by Mohit Suri and features Sidharth Malhotra, Riteish Deshmukh and Shraddha Kapoor.
We have been showing you cool behind the scenes looks now check out Sidharth filming an extended action scene in Goa!
We just had to include this one again too!

And this!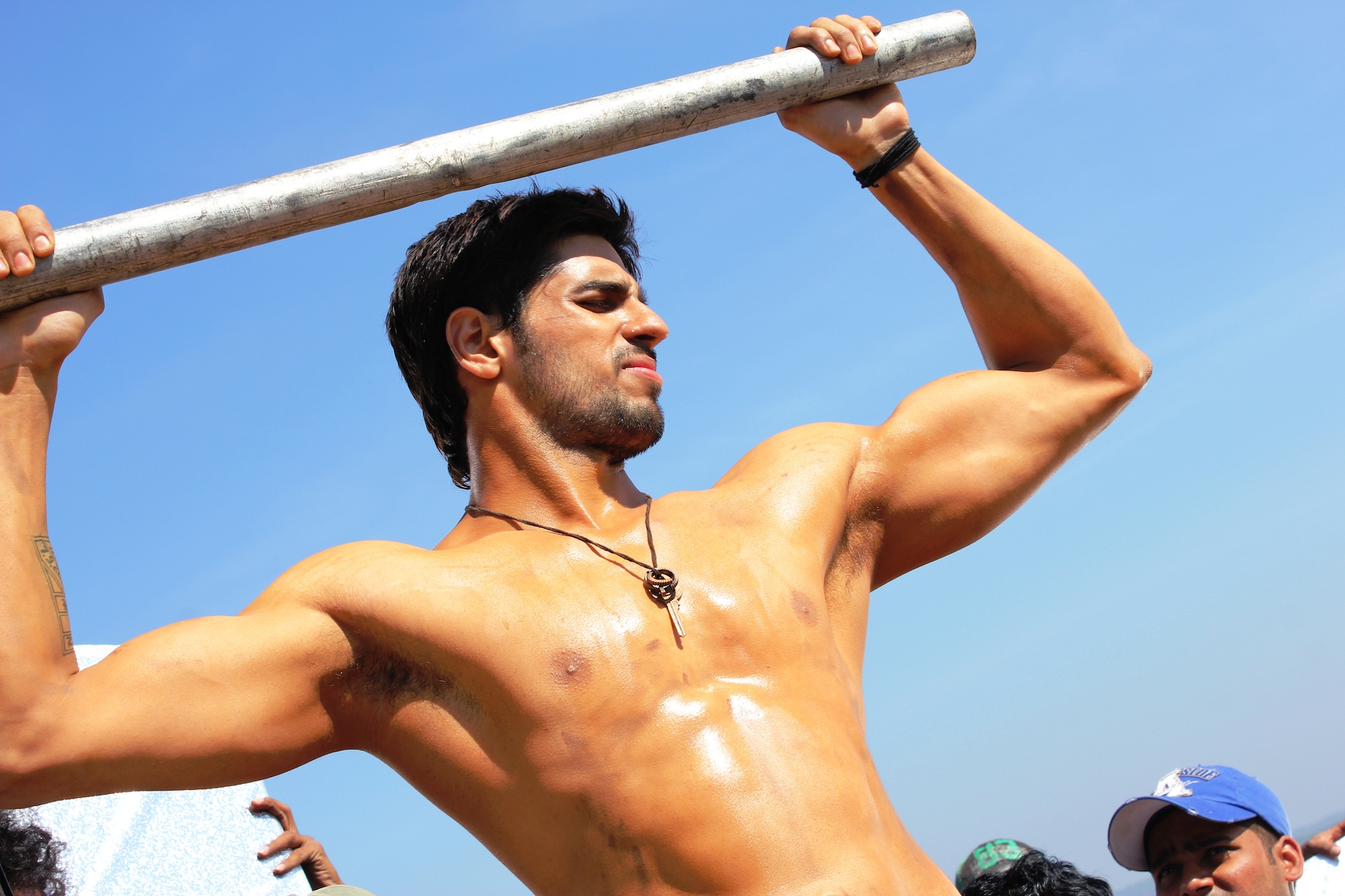 Synopsis:
Guru is a quiet, tough and ruthless boy, working for a politician, Prahlad. A dark past refuses to let Guru sleep at night until he meets a girl, Aisha.
He falls in love with her, his life changes and he convinces Aisha to get married to him.
Guru even quits his job and moves from Goa to Mumbai to make a new beginning with Aisha. Just when things seem perfect, she falls prey to an attack.
Devastated, Guru starts hunting the miscreant and is shocked to learn of his seemingly innocuous and simple identity. Something is amiss and Guru is unable to place a finger on the precise problem.
Who is the real assailant? Does Guru succeed in getting even with the assailant? And what is the motive behind her killing?
The plot thickens as the astonishing mystery unveils and new realizations come to the forefront.
This visceral, hard-boiled edge-of-the-seat drama with romance and chart-busting music, comes from director Mohit Suri, renowned for his inimitable cult films, Woh Lamhe, Zeher, Awarapan, Raaz-2, and the recent Aashiqui-2.
Balaji teams up with Suri on his first directorial feature outside the Mukesh Bhatt and Mahesh Bhatt banner. It also marks the first-time pairing of Sidharth and Shraddha