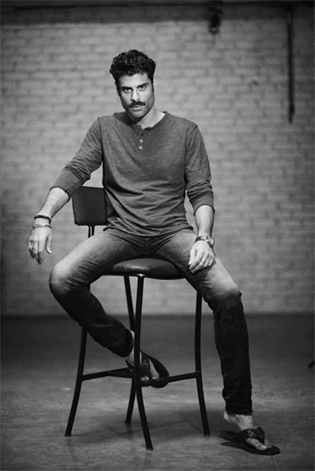 The recently-released Tere Bin Laden: Dead or Alive has hit home with the audience and so has Sikandar Kher's performance in it. The actor, who plays dual characters in the film, has been receiving a lot of praise for both his roles, as David Dosomething and more so for his performance as the potbellied Punjabi Hollywood producer David Chaddha.
Shubhra Gupta from Indian Express says, "The one actor, hard to recognize under all the make-up, who proves to be a complete funster is Sikandar Kher in a 'double-role': as the Yank operative assigned to the Osama job chewing on a broad accent which doesn't drop, as well as the pot-bellied Hollywood 'producer' David Chaddha, he is a hoot."
Deccan Chronicle mentions, "While watching Sikandar Kher's performance, you wonder where was this talent hidden all these years. Playing David Chaddha, he pulls off the character with so much ease that he actually is a relief in portions where the film goes haywire."
According to DNA, "Sikandar who gives a hilarious performance as the CIA officer. The prosthetic and makeup in the first half make him almost unrecognisable. His David Chadda – Bollywood producer act in the second half is funny as well."
Rahul Desai too is all praise for the actor and says, "It's Sikandar Kher who turns in a shape-shifting (literally) performance as David Dosomething/Chaddha. He is an absolute hoot, and his transition from yank to yuck is a sight to behold – especially the way he adjusts his neck-inbuilt dialect translation button "
Rediff says, "Impressive is the previously untapped comic potential of Sikandar Kher.The actor is unrecognisable as the middle-aged CIA guy with a snazzy accent as well as the pot-bellied NRI producer jabbering in heavyweight Punjabi.The make-up is quite good as is the man under it. In a well-written film, he'd all you notice."
Mumbai Mirror says, " This film belongs to Sikander Kher. Be it the yee-haw Southern Texas accent he pulls off while playing CIA chief David Dosomething or his alter ego, which manifests by tweaking the "detachable mole" on the side of his neck — the happy-gogaudy Haaliwood producer David Chaddha. To play the latter, he gets into a hairier version of the Nutty Professor bodysuit to pass for a Punjabi NRI with celluloid dreams. In both, he's unrecognizable and committed. If only the dialogues were sharper, his character could've been legendary.
With the actor getting a thumbs-up from the audience and the trade, it looks like Sikandar's second innings is indeed turning out to be very promising.