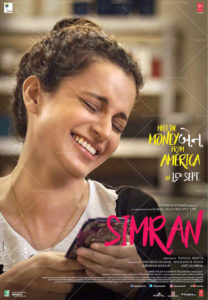 Be it CityLights or Aligarh, National award-winning director Hansal Mehta has shown a marked proclivity to subjects that reflect stories of migrants. In his upcoming movie Simran, Kangana Ranaut plays Praful Patel, a migrant like many Indians living on the fringes of American society.
Simran is the story of Praful Patel aka Simran, who works in the housekeeping department of a US hotel chain and her character reflects the lifestyle and aspirations of millions who travel so faraway lands seeking a better future. Simran is an intimate portrait of one such migrant who, with all her flaws, is unapologetic and refuses to give up on her pursuit for happiness.
Produced by T-series, Karma Features and Aadarsh Telemedia, Simran releases on September 15 .