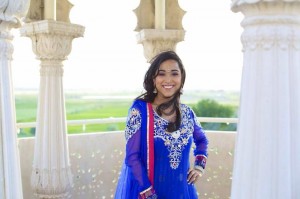 Shweta Subram is certainly having a good year. The singer released a cool mix of wonderful independent songs this year and each one was a fabulous success. With unique collaborations, the songstress has brought a new and special sound and vibe with her music and fans are loving it.
Her smooth and brilliant vocals featured on 'Dancing Petals' with Abhay Jodhpurkar, Raxstar, Raashi Kulkarni, 'Heer' with Studiounplugged featured Raashi Kulkarni (Jai – Parthiv) and also with Studioundplugged 'Saadi Galli Aaja' – (Breezer Mix) with Sandeep Thakur. Then there was the cool beats of 'Piya' which featured Karthik, and of course there is the killer collaboration with the Piano Guys, 'Don't Worry Child' by Swedish House Mafia (Khushnuma) that has over 4 million hits on Youtube.
Now Shweta has even more to celebrate, the Canadian singer has received 3 nominations at the VIMA Music Awards! Asia's first independent music awards, VIMA was launched in 2008 and recognizes and honors music from all over Asia. The awards in 2014 will allow eligibility to both independent and mainstream acts from all labels in Southeast Asia. VIMA 2014 is also expanding to include a sub-award platform called VIMA India, to recognize musicians from India, in an effort to build a bridge between Southeast Asia and India. The awards ceremony will take place in February of 2014.
'Ajooba' from 2012 has been nominated in Best Pop Song Category, 'Piya' in the Best Music Video Category as well as 'Don't You Worry Child' by SHM with the Piano Guys.
Check out the videos!
Talking about her nomination, Shweta told us exclusively, "I am thrilled to see not 1 but 3 of my songs are nominated for VIMA. It is always motivating to see people appreciate your work. You know you're on the right path doing the right thing…I would like to wish all the other nominees the very best."
If you want to vote for the singer check out this link: http://www.joota.com/vimaindia