Mumbai Police is considered to be one of the best police forces all over the world. They are known for their valor, strength, and knack to nip crime at its bud. Well, one of the lesser known facts about the Mumbai Police is its generous to a fault, hospitable nature and their religious spiritual side!!
Mahim Durgah is one of the most religious places in Mumbai. Not commonly known by many, the Urs festival is one of most auspicious festivals and according to the rituals of the Urs Festival and the relations of the Mumbai Police with the Dargah, we hear that the First Chaddar of the season is always offered by the Mumbai Police!
The highlight of the festival is a procession of around eight thousand people which begins at the Mahim Police Station, stationed in the Mahim area, which is rumored to be the last known residence of Makhdoom Ali Mahimi.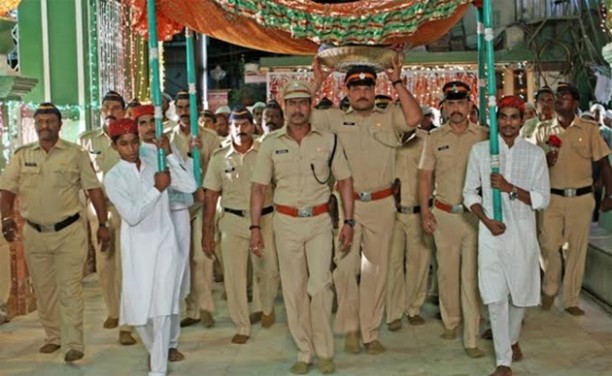 Two police officers from each of the 84 city police stations represent the police whose association with the saint dates back to the saint's era. A representative of the Mumbai police is the first to offer the "chaddar" (shawl) at the tomb on the first day of the festival.
What we hear is that Rohit Shetty's Singham Returns portrays this auspicious ritual in the film in few of the scenes as part of the storyline! The movie shows Ajay Devgn and his police team offering the first Chaddar of the season, and prayers, as the police force is deeply entrenched in a heart wrenching moment of crisis.
Trust Rohit Shetty to highlight the most poignant and lesser known facts of our bravehearts!
Catch Singham Returns at a theatre near you.