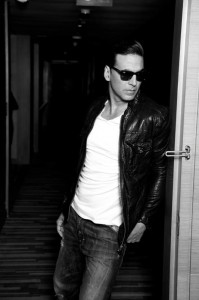 Leaving no stone unturned to ensure that their film features stunning action, the makers of Akshay Kumar's next have flown down London-based Hollywood action director Greg Powell. The film, tentatively titled Pistol, is the Hindi remake of Tamil thriller Thuppakki (2012). AR Murugadoss of Ghajini (2008) fame, who directed the south version, will helm the Hindi remake as well.
"This is the first Bollywood film I'm working on and the experience has been great. The Indian crew is extremely professional. The special effects teams are good too," says Greg, who has worked on Skyfall (2012) and is looking forward to his next Hollywood release, the upcoming Fast & Furious 6. Ask him about the experience of directing action star Akshay and he says, "Akshay is extremely enthusiastic about trying out new things. He rehearses a lot and is very, very fast. His skills are really good. In fact, he was jumping from one building to another the other day and pulled it off very well."
Greg also believes that Akshay's love for fitness has come in handy while performing stunts. "For his age, Akshay is super fit. And because he practices a lot of stunts before finally performing them, things get a lot easier. I test each and every stunt personally," says Greg.