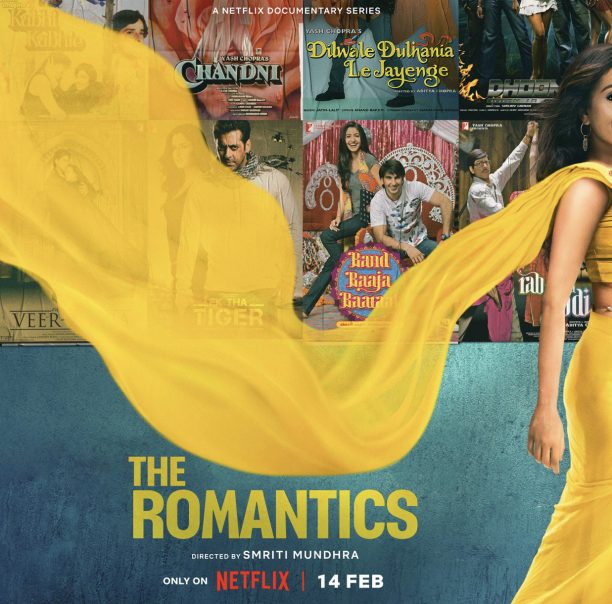 Director Smriti Mundhra is ecstatic about the unanimous love for 'The Romantics'.
A tribute to the legacy of Yash Chopra, YRF, and its cultural impact on India and Indians for the past 50 years, the Netflix docu-series The Romantics was released on Feb 14 to unanimous acclaim and love. The worldwide outpouring of love for Yash Chopra and YRF was evident as The Romantics became the Number 1 trending title on Netflix within 48 hours of its release, a rare feat for a documentary!
Mundhra said, "The reaction to The Romantics has been overwhelming and thrilling. I think the success of the series proves that nostalgia for movies is strong and that we as a society are still in love with cinema."
About the series that focuses on Yash Chopra's epic films and the on to YRF under Aditya Chopra, "The series is a nostalgia trip through 50 years of Bollywood history through the lens of two of its most influential filmmakers, told by three generations of the industry's biggest stars and icons." Adding in an interview with PTI, "The series spans nearly 70 years. So, a lot is covered in four hours. Probably a lot more that could have been covered if I had more time. Hopefully, this will give people a good scope of Yash Chopra's legacy, and also make people curious to revisit his films and the way he's impacted culture and history."
From Aamir Khan to Salman Khan, from Shah Rukh Khan to Ranbir Kapoor, from Amitabh Bachchan to Ranveer Singh, from Rani Mukerji to Hrithik Roshan, from Katrina Kaif to Anushka Sharma, and so many more icons of Hindi cinema all came together to speak about Yash Chopra and YRF's contribution to Indian cinema in The Romantics.
Interestingly, the reclusive head of the iconic Yash Raj Films, Aditya Chopra, was also coaxed into recording his first on-camera interview for 'The Romantics'! His insights about YRF and the Hindi film industry in this docu-series is a huge highlight inthe brilliant series.
The director added, "I think the combination of star power, nostalgic pull, and of course, the must-see factor of Aditya Chopra's first-ever interview catapulted The Romantics to this feat!"
In a recent interview with Variety she said, "I'm so glad the series was able to remind people of the ways cinema has been able to connect and unite us."
ICYMI here's the trailer of The Romantics
Be sure, if you have not already watch The Romantics streaming on Netflix now.