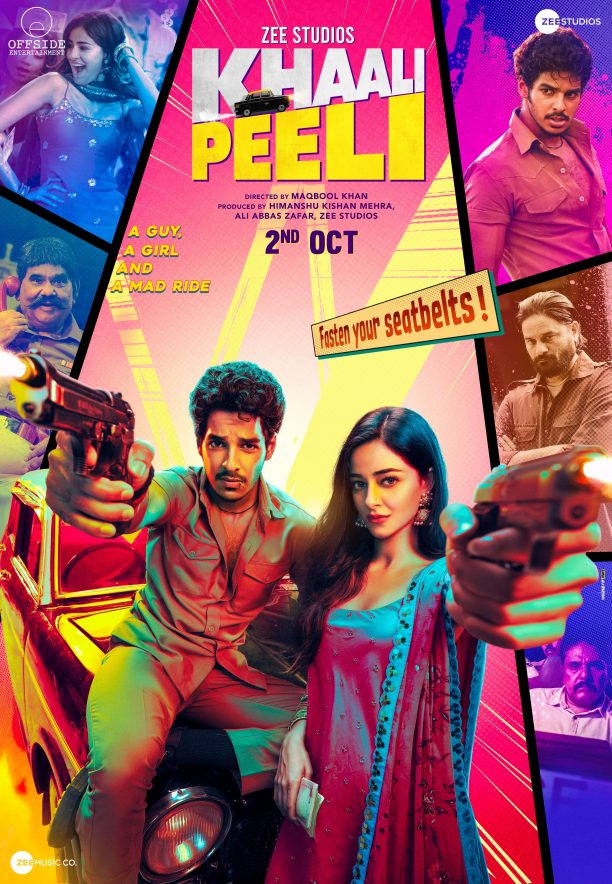 Set-in present-day Mumbai, Khaali Peeli somehow time travels into an 80s Hindi film. Correction: a bad 80s Hindi film! Where the storyline is non-existent, there is a distant premise that is long forgotten and the hero and heroine conveniently burst into uncharacteristic song and dance.
Ishaan and Ananya are seen giving the film their 200% but sadly there really is no content for them to work with. I was initially sceptical as to how these two actors of well-known privileged backgrounds would pull off these two characters who are anything but privileged. But thethey seemed to have more or less pulled it off. What does disappoint is Ishaan's so-called macho avatar. I'm sorry no matter how many gym trips that body took, it still did not quite sell the goons flying from a single punch sequences.
Not quite sure what the makers of this movie were hoping to woo the audiences with since there was very minimal effort made in developing a screenplay and even the premise is half baked. I am sure that theatrical distributors will be glad they saved their money as this one went straight to an OTT platform.
Give this one a miss unless you're still in lockdown and now officially out of things to watch.