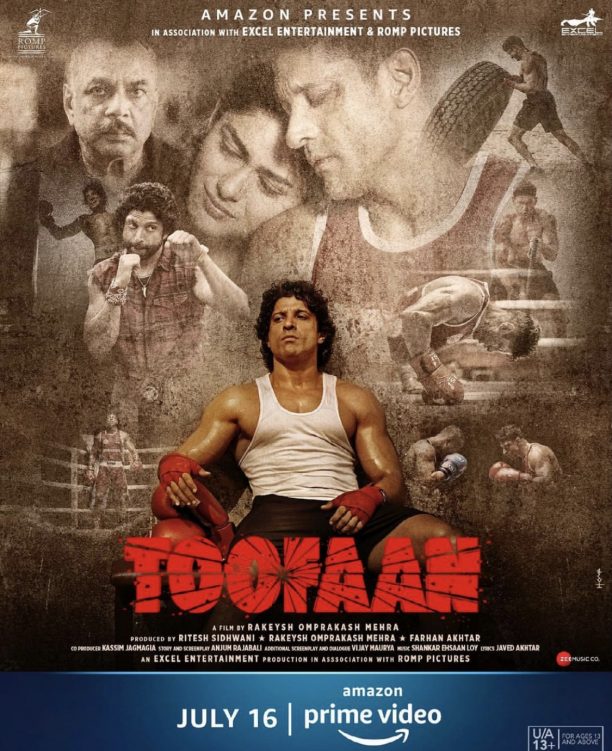 On social media Rakeysh OmPrakash Mehra, the director, posted about Toofaan, "There is a fire in the heart again, the blood in the body and the eyes are looking for it's own way, the storm that has stopped you will still go on."
Toofaan starring Farhan Akhtar tells the tale of a reformed goon who seeks to make a name for himself in the sport of boxing. The drama takes audiences on a journey of his fall and triumphant comeback from the streets of Mumbai slums against all odds.
Director Mehra adds to the story saying, "Toofaan is a story of an underdog and most importantly, it's a story about spreading love rather than creating differences."
Also featuring Paresh Rawal and Mrunal Thakur, the drama hits Amazon Prime on July 16th.
The trailer drops tomorrow [30th of June] at 12pm IST and fans can't wait! To hold you over we have some cool posters and an epic video of Farhan going beast mode in his training in reel.
Check it out!

"One Punch One Step One Round at a time. That's how you win"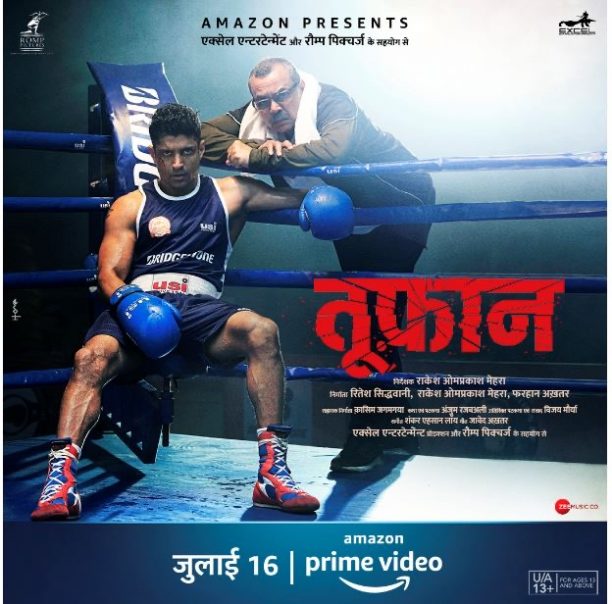 "Life can't break you when love holds you together."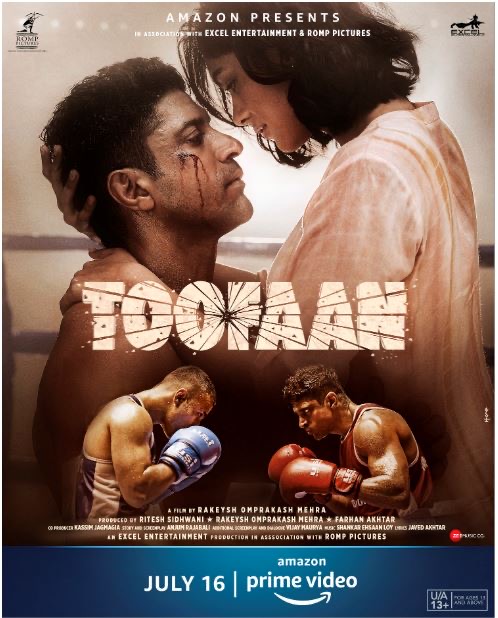 The ring is set, the gloves are on, it's time for a knockout!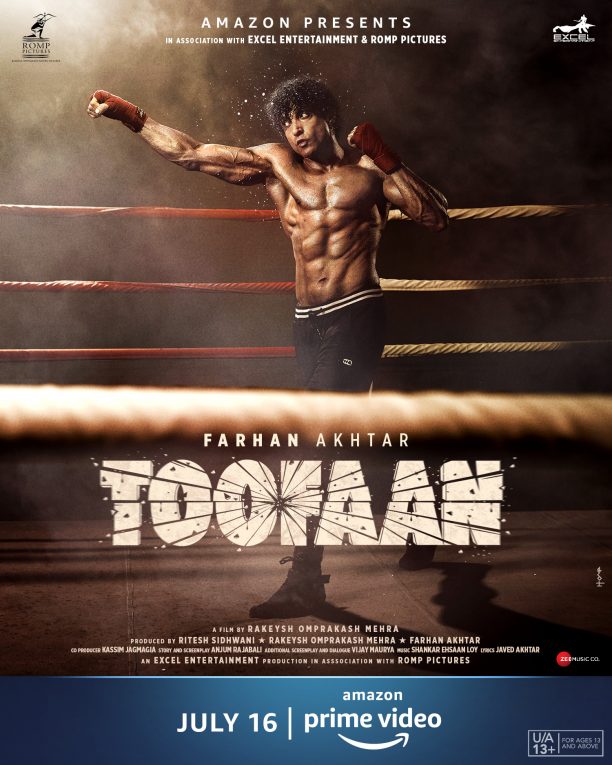 Stay tuned for the trailer tomorrow! Then mark your calendar to see Toofaan on Amazon Prime on July 16th!