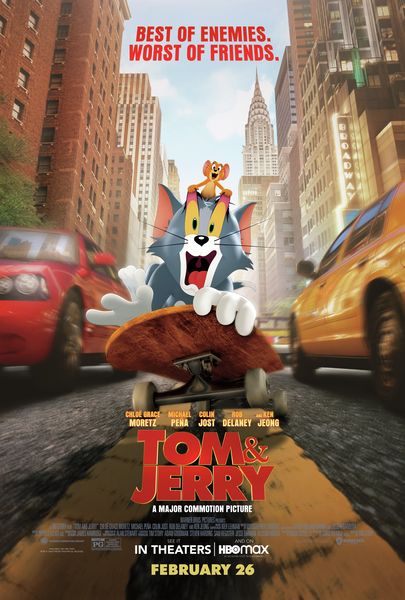 We have a special sneak peek into the upcoming Warner Bros. Tom and Jerry film!
 
The film features actress Pallavi Sharda, who plays Preeta, a bride-to-be planning her wedding in the best hotel in New York City! She and her fiancé are planning for a smooth wedding (until Tom and Jerry, as you would expect, come and spin things out of control)!
Check out this clip!

Set to release on February 26th in theaters and on HBOMax, Tom along with his longtime rival Jerry, are homeless and are left wandering in the streets. So the cat and mouse duo decide to call a truce to their rivalry then go their separate ways to have a fresh start in their lives. The two later cross paths in Manhattan, NYC, where Jerry has taken up residence in the city's largest, exquisite and finest Royal Gate Hotel, causing all sorts of trouble while the staff is preparing for the "wedding of the century" between Ben (Colin Jost) and Preeta (Pallavi Sharda). Kayla (Chloë Grace Moretz), a young, newly employed staff member, is tasked by the hotel manager Mr. DuBros (Rob Delaney) with planning the event and getting rid of Jerry. Kayla later finds Tom and hires him to catch Jerry, reigniting their never-ending fight. However, chaos unfolds when the cat-and-mouse slapstick battle threatens to destroy Kayla's career, the wedding, and possibly even the hotel itself as the chase causes widespread mayhem. But soon, an even bigger problem arises as the three may have to put their differences aside when they uncover a diabolical conspiracy that involves the deputy hotel manager Terrence (Michael Peña).
Warner Bros. Pictures Tom and Jerry will be in theatres on February 26th and also have a digital release on HBOMax.