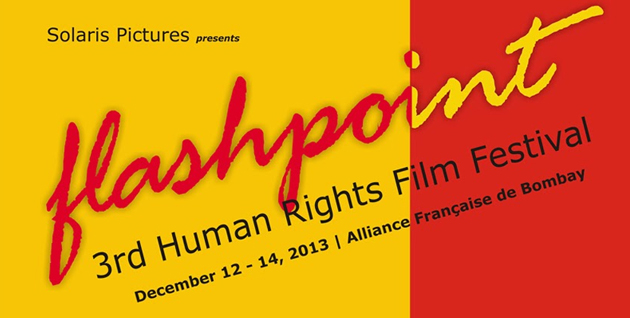 One of the more pressing concerns currently out there in the world are human rights oriented and this needs to change.
Spreading the word can facilitate a change and creating an awareness wherein the people can make a difference and Flashpoint-3rd Human Rights Film Festival is one such medium to do so. The press conference was held today at the office of ACEE The Third Eye and comprised of attendees such as Mr Mahesh Bhatt, Mr Hansal Mehta who showed their support for the cause. Partners of ACEE The Third Eye, Solaris pictures will be screening films from across the globe and hosting panel discussions that dwell on the issues the world is facing today.
A curious reporter at the press conference asked Mr Mahesh Bhatt; "There are so many loopholes in the law. What can we do about that", a crisp and precise answer from Mr Mahesh Bhatt was "The law has to balance both sides, convict the guilty and protect the innocent".
This is the kind of attitude that will win us this fight against issues pertaining to Human Rights and those in violation of the same. Come out in support of Flashpoint-3rd Human Rights Film Festival.
For more information, visit http://flashpointfilmfestival.blogspot.in/