Disney Junior's Mira, Royal Detective, an animated mystery-adventure series for preschoolers is a very popular series for kids and adults alike. Set in the magical Indian-inspired land of Jalpur, the series follows the brave and resourceful Mira, a commoner who is appointed to the role of royal detective after solving a mystery that involves saving the kingdom's young prince.
As royal detective, Mira travels throughout the kingdom helping royals and commoners alike. Along with her friend Prince Neel, a talented inventor, creative cousin Priya, and comical mongoose sidekicks Mikku and Chikku, she will stop at nothing to solve a case, taking young viewers on adventures that highlight critical thinking and encourage deductive reasoning. Rooted in India's vibrant heritage, each episode will weave authentic music, dance, and customs into two 11-minutes stories.
The role of Mira is voiced by 15-year-old newcomer Leela Ladnier as well as Freida Pinto, Jameela Jamil as Mira's Auntie Pushpa; Kal Penn, Utkarsh Ambudkar, Karan Brar Karen David and many more.
Bollywood dancer and choreographer Nakul Dev Mahajan ("So You Think You Can Dance") and music producer Deepak Ramapriyan ("Basmati Blues") create the dance and the music for the special series!
The show has just recently announced that there are toys that you can get so your child can play within the world of Mira. From Just Play toys, the toys are available at Target, Walmart and Amazon! Some are available now but some will be released in September!
Check them all out!
Disney Junior Mira Royal Detective On the Case Detective Bag Set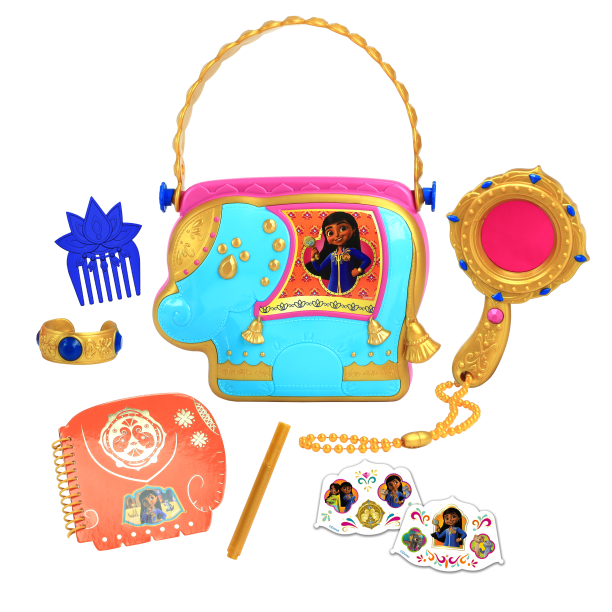 Little detectives can solve any mystery, big or small, with this adorable detective set! Use Mira's magnifying glass to reveal hidden images within her signature detective notebook and re-enact favorite cases from the show! Kids can wear Mira's bracelet and hair comb. The set also includes a dry erase marker and sticker sheets. Once the case is solved, kids can store all their detective accessories in Mira's handbag, shaped just like an elephant. Mira's On the Case Detective Bag Set includes one elephant handbag, one detective notebook with secret reveals, one magnifying glass, one bracelet, two sticker sheets, and one dry erase marker. Ages 3+
Disney Junior Mira Royal Detective Mira Detective Dress Up Set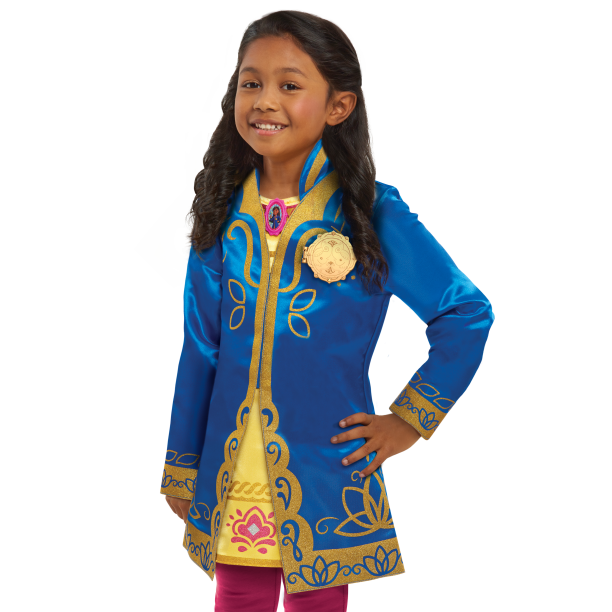 Little detectives can look just like Mira with this adorable set, featuring her iconic blue detective coat with attached tunic shirt. The coat features sparkly gold details and an icon at the neckline, featuring Mira! Included with the coat is her signature gold detective badge. Open Mira's royal badge to reveal a hidden accessory for kids to wear! Dress Up Set fits sizes 4-6X. Ages 3+
Disney Junior Mira Royal Detective 10-Inch Mira Detective Doll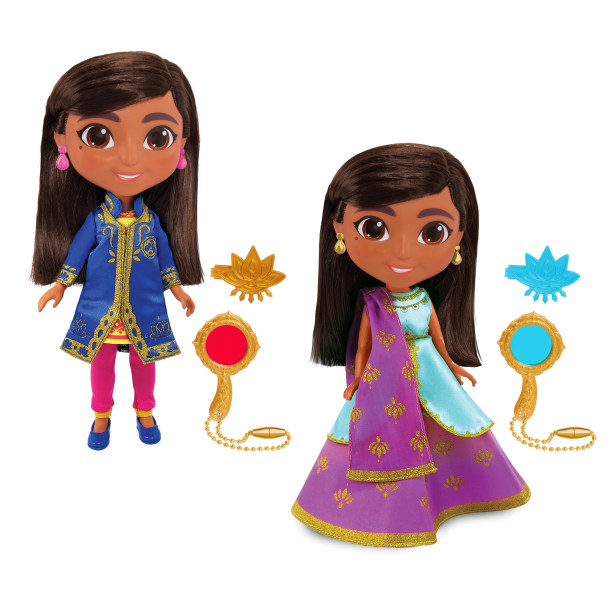 Standing 10-inches tall, Mira is articulated at the neck, arms and waist and comes dressed in her iconic outfit, including earrings and removable shoes. She also comes dressed in her lovely celebration dress from the show. Both dolls come with Mira's magnifying glass necklace; which kids can use to detect a hidden pattern on her outfit
Disney Junior Mira Royal Detective 8-Inch Small Plush Chikku, Mikku and Anoop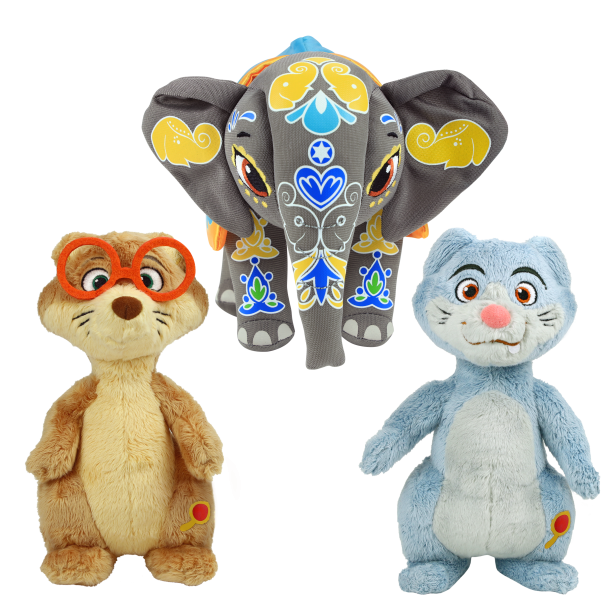 Collect them all including Mikku, Chikku, and Anoop on all their adventures (each sold separately). Standing 8-inches tall and made of soft fabrics, they look just like they do on the show. What is even cooler is that they each have a secret reveal! The warmth of your touch reveals a secret image!
Also coming are these two very special toys that we have a sneak peek at but you have to wait and watch for clues to find out more! We are on the case!