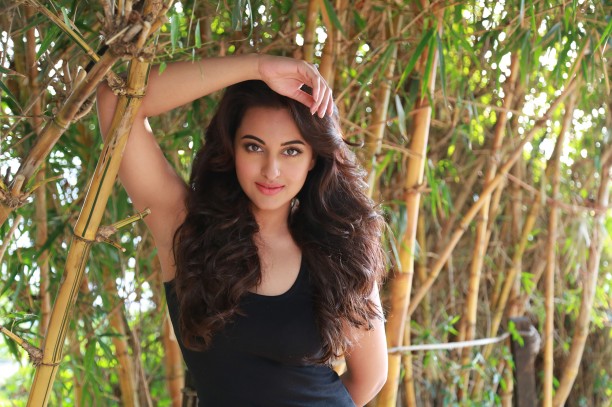 Gone are the times when only the heroes used to do action packed sequences in the films! Today's dynamic actresses with their 'can-do' attitude show no hesitation to explore new avenues and a shining example of this is Sonakshi Sinha! The actress will be a full on action heroine in her next with AR Murugadoss!
Sonakshi tweeted about the exciting new project, "It's official! My next is a woman-oriented action film directed by the genius behind Ghajini & Holiday @ARMurugadoss! We start in November."
The actress who is playing a college student in AR Murugadoss' film, will be seen doing some high octane action scene in the movie. We also hear that, Sonakshi will undergo a 30-day martial arts workshop under the guidance of experts from Thailand!
"Murugadoss has said a lot of times that Sonakshi is the 'hero' of his film. And this movie is a completely heroine oriented script with hardcore action scenes. Hence she has to go through an extensive 30 day workshop and martial arts experts will be flying down to Mumbai," says a source.
"Sonakshi has also lost a lot of weight and have a fitter body now. While the actresses have been known to do lot of action oriented scenes in the films, this will have Sonakshi actually fighting with the villains and fending them off with martial arts technique," adds the source.
Well, looks like the versatile actress, Sonakshi Sinha, is again going to impress us with something new soon! We can't wait!