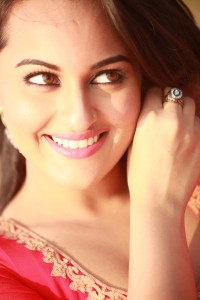 Sonakshi Sinhा essays the role of Yasmeen in Balaji's forthcoming Once Upon a Time in Mumbai Dobaara. She plays Shoaib's (Akshay Kumar) love interest.
The latest is that Sona's screen name has been changed to Jasmeen. Why? Well, the story goes that a well-wisher informed the film's makers that Yasmeen Joseph happens to be yesteryear's actress, Mandakini's name in real life. The makers, who were oblivious to this factoid, were stunned at the coincidence.
As the love story of this doe-eyed beauty with a notorious Don is no secret, the makers have decided to change Sonakshi's screen name from Yasmeen to Jasmeen and are re-dubbing the relevant portions in the film.
No one wants unwanted controversies after all!
Once Upon a Time in Mumbai Dobaara, directed by Milan Luthria and also starring Imran Khan hits theaters on August 15th!