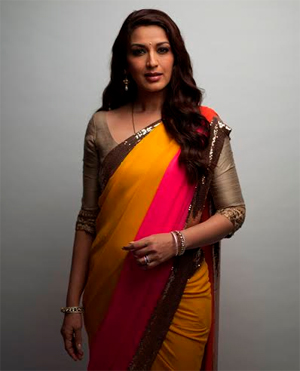 Being a working mother, even for sexy celebrities, is not an easy task. Especially given the long hours they have to put into their work, leaving very little time to spend with family.
Sonali Bendre is someone who seems to be facing the brunt of it, because her daily series was taking too much of her time and she was unable to take out any time for her son Ranveer.
Even though the series is set to drop the curtains, Sonali's work assignments don't seem to cease, leaving her 10-year old rather low and missing his mother dearest.
So to cheer up the love of her life, Bendre has decided to put everything on hold and take her beloved son for a decent vacation for some quality time.
The actress has planned a short vacation for Ranveer while he awaits his school to reopen after the family exams! That should really put a broad smiling on the young man's face.