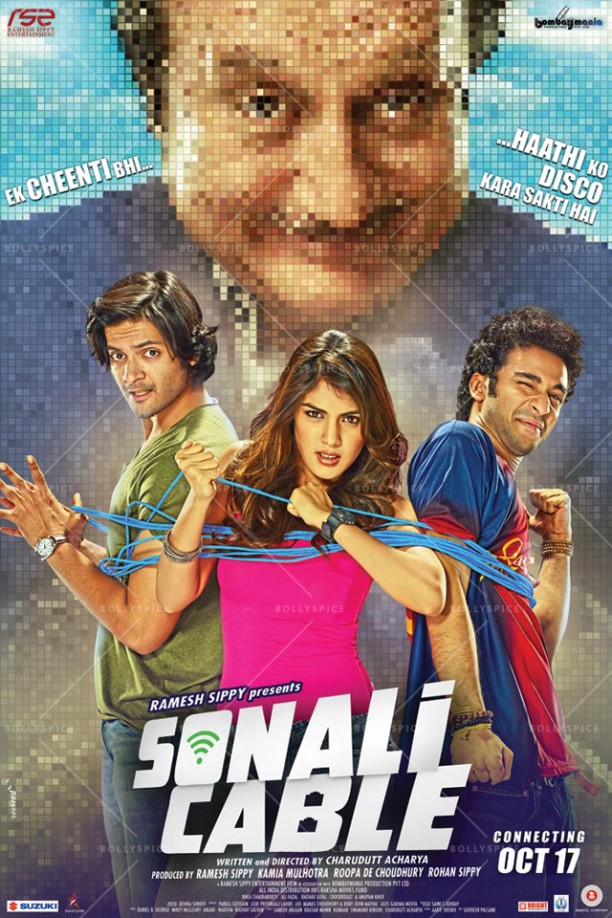 The makers of Sonali Cable have made a series of short videos that are going viral on the internet, with names like 'KLPD', 'Kissing Burji', 'Buffering'… and what not… these videos are getting viewed in lakhs all across the globe, an innovative promotion, and we are certainly impressed with their thinking.
When asked Rohan Sippy, the producer of the film how this whole thing came about, he said, "We wanted to people to get what the film is about, like we say in Sonali Cable,'Sonali kabhi offline nahi jati!' we wanted that to come across in these videos. I think Amritpal Singh Bindra and Anand Tiwari who have made these videos have done a fabulous job!"
These videos are mostly about how in todays generation internet is something that youngsters cannot live without, "you read it in papers all the time a kid recently got violent cause his mother stopped his wifi connection, and we wanted to let people know that Sonali Cable, will aide in all the 'desperate' times by giving you internet access of course," said Sippy with his tongue firmly in his cheek, "The idea was to appeal to the youth, so we have put small motifs and now these videos, that will make them relate to the film!" Now, that's how it is done!
Sonali Cable, starring Rhea Chakraborty, Ali Fazal, Raghav Juyal "CrockRoaxz" and Anupam Kher, written and directed by Charudutt Acharya, produced by Ramesh Sippy, Rohan Sippy, Roopa de Choudhury and Kamia Mulhotra under the banner of Ramesh Sippy Entertainment in association with BombayMania Production Pvt. Ltd. and is a HBS Raksha Movies Fund release.
Sonali Cable is slated for 17th October 2014 release.