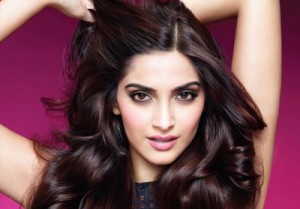 After receiving positive reviews and an abundance of success at the box office with both Bhaag Milkha Bhaag and Raanjhanaa, Sonam Kapoor is on an all time high in B-Town! Indeed, the young actress has since been approached by some major Hindi film directors who are interested in starring her in their upcoming projects, but news has it that Sonam has her eyes peeled on a film project outside of Bollywood.
The TOI has recently reported that Sonam Kapoor has been busy auditioning for her dream role in the fifth Hollywood installment of Pirates of the Caribbean. The young star is said to be keen to get on board and wanted to audition for this film that stars veteran Hollywood actor Johnny Depp.
However, without the help of her father Anil Kapoor, reports further reveal that this audition wouldn't have come quite as easily to Sonam. In fact, the Slumdog Millionaire actor who has been associated with the Hollywood industry for quite some time now became a point of contact by a celebrity management company from America. Following on from this, Anil pointed his daughter in the right direction for this audition!
Post auditions, a source close to Sonam revealed that 'Sonam breezed through the auditions'. Now, although the auditions have apparently ran smoothly, it's yet to be finalised if Sonam Kapoor has met up to the expectations of the filmmakers. Here's hoping Sonam goes in the footsteps of her father and if she does, we can expect to see her in one of Hollywood's biggest releases of 2015.