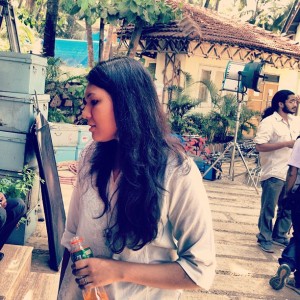 One of the most successful directors of all time- Karan Johar is all set for his next film as a producer which is reportedly titled Gippi.
Karan Johar believes in simplicity as well as innovativeness. He supports new ideas and new ways of directing a movie. Johar's production house, Dharma Productions recently launched two new directors with Agneepath and Ek Main aur Ekk Tu.
Karan Johar has called upon Sonam Nair, the young talent who assisted Ayaan Mukherji in "Wake Up Sid". Karan believes that Sonam has a lot of potential and has all the qualities of becoming a successful director.
The first ever lady director at Dharma Productions, Sonam Nair is all excited about her first film. Principal photography of the film commenced today in India.
(Photo credit: helmetstories)