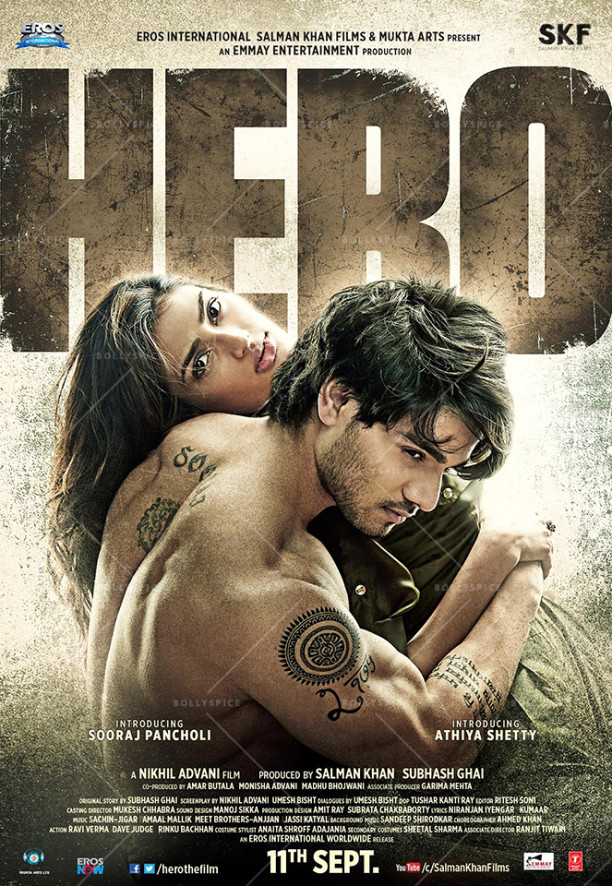 Pyar karne wale kabhi darte nahin jo darte hain woh pyar karte nahin. 32 years ago Meenakshi Sheshadri had lip-synced Anand Bakshi's famous words about boundless, unchained, unstoppable love.
Now it's the striking debutant Athiya Shetty who mouths these words, though we don't see her saying it. Just feeling it.
Which is really in the fitness of things. This 2015 adaptation of Subhash Ghai's 1983 musical blockbuster captures the impish bustle and the unbridled impetuousness of first love from the original, and merges these into something slightly sinister and dark.
Because, folks this is 2015. Love at first sight is not a tenable target for a lifetime of togetherness. There are more practical considerations to be gone through before love conquers the pay cheque. Nikhil Advani's remake of a film about a highly melodratic love is rendered into practical pastel pastiche of passion pain and rebellion.
Hero looks and feels posh. Much of the film's mutedly grand look is attributable to cinematographer Tushar Kanti Ray's tonally tasteful images which soak in the young callow couple's mutual passion and make it look credible and restrained.
Sooraj and Radha, the male lover-boy's name is altered from the original to tally with the debutant actor's name, are not quite Kishen and Radha from the original Hero. Nor are they your Shuddh Desi Romance type of instant lovers who start smooching in a crowded bus on their first meeting. Yes, Sushant Singh Rajput and Parineeti Chopra actually did that!
Thankfully Pancholi and Shetty are shown to be far more abashed and—dare I use the word?—innocent.
'Protection' to Radha is Sooraj's biceps. He flexes them a lot. Pancholi's action scenes are done with a heart-skipping gusto. Here's a debutante who pours his soul into the fight scenes. Sandeep Shirodkar's background music prods the primeval forces awake with a startling sonority.
Yup, this is Hero on speed. But the plot doesn't race ahead of the emotions. Nikhil Advani enters the dramatic zone with curbed frenzy.
Jackie Shroff's brooding intensity, so effectively projected in Ghai's Hero is here transmuted into something far more troubling and traumatized. Sooraj looks like a lover-boy who can live for love, and die for it. His self-searching intensity secretes a kind of untamed humanism that we've seen his mentor Salman Khan project in his roles in Bajrangi Bhaijaan and Tere Naam.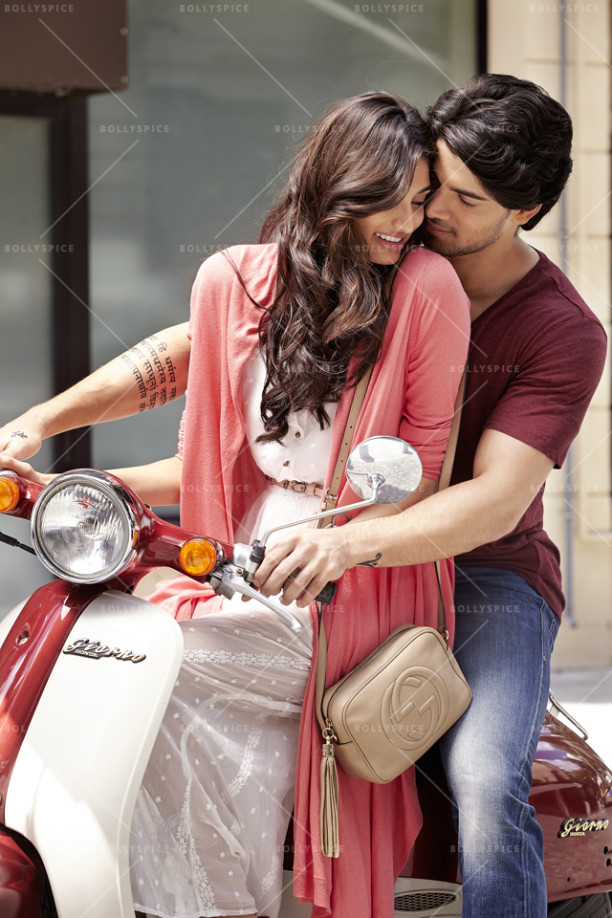 Sooraj and Athiya have the potential to burst open the stardom code. For now, watching them fight and love together imbues the familiar landscape of hurtling love in the times of immeasurable obstacles, with a bracing new identity.
These two youngsters enjoy their roles as much as Rishi Kapoor and Dimple Kapadia in Bobby.
In the new-age Hero we are left looking both at the old and new, the tried and tested are put through director Nikhil Advani's vision to emerge in a new light. Hero is like a virgin-bride whose deflowering is done without any pain or blood.
The lead pair's astounding understanding of one another's body language immunizes this ricocheting remake from the archaic rules of filmmaking. Nikhil Advani flaunts all the rules and flings them at that unrelenting samaaj which obstructs his love life.
Pyar karne wale indeed.
It's that story again. The pretty rich girl who falls for the outcast who kidnaps her. Subhash Ghai told the story in a scattered strewn and ununeven but hugely enjoyable way. And that music by Laxmikant-Pyarelal!!! God. Can't replicate the ragas here, no matter how hard they try.
With young Pancholi cast as the outcast the stakes are raised in the remake. He courts the rich pampered girl with a raw intensity and fights the baddies with a screen-ripping ferocity and courts the damsel with sign language.
Athiya's unconventional looks are instantly endearing. You want to follow her heart all the way to the film's cataclysmic climax.
By the time 'Bhai' appears on screen to do his 'Hero' number we are swept into the rippling raga of Sooraj and Radha's love saga.
Old fashioned? Yes. But this Hero conveys all the charm of the original, plus the newly-acquired swagger of the modern times.