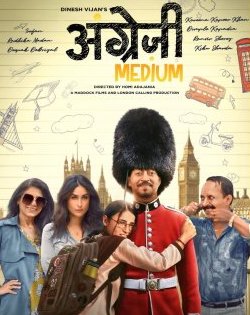 Starring the brilliant Irrfan Khan, the Homi Adajania directed film, Angrezi Medium, also stars Radhika Madan in a pivotal role with Dimple Kapadia, Pankaj Tripathi, Deepak Dobriyal, Ranvir Shorey in supporting roles. The film apparently takes the story of the hit Hindi Medium forward. Angrezi Meiudm will release on March 13th!
A heartwarming and hilarious story of unconditional love between a father and his daughter – Angrezi Medium follows the story of a single dad willing to go the extra mile to ensure that his daughter can pursue her dreams to study abroad. A tale of unbreakable friendships and small-town obsessions with the 'foreign' dream. The film's story makes us realize that sometimes people may travel very far in search of answers that were always within them.
ICYMI check out the trailer of Angrezi Medium!


We have some special BTS facts about the film, the director and cast just for you!
Radhika Madan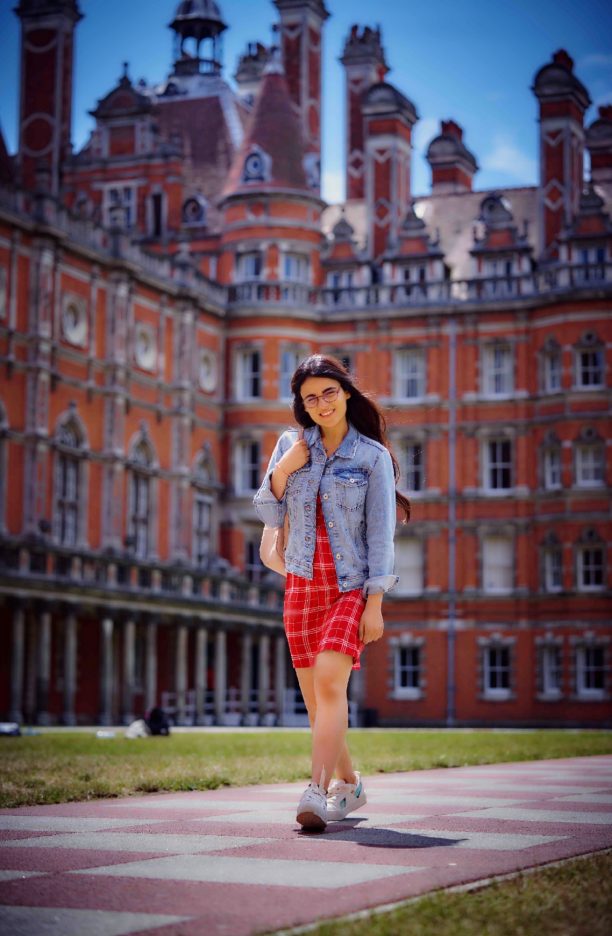 Radhika Madan certainly always goes the extra mile to really become her characters. For Mard Ko Dard Nahi Hota she trained in martial arts and then for Pataakha she gained 12 kgs. For Angrezi Medium, Madan had to transform her body-type and body language to a schoolgirl.
To achieve this she changed her nutrition and workout regime. What is so amazing is that the actress revealed that she had only a month to get into the character. She says, "I was eating read meat for Pataakha and had a lot of fat on my body when I went in to audition for Angrezi Medium. Dinesh Vijan (producer) and Homi Adajania (director) loved the screen test. It was their conviction that helped me make up my mind and take the challenge of getting into shape."
Madan says that it was tough to follow a strict regime. "I had to look like a 17-year-old college student so I couldn't gain muscle. I had to show some amount of baby fat. So, I could only do yoga and cardio to look lean. I also decided to turn vegan, which I did and it really helped me get into the skin of the character. I had to follow a strict diet where I couldn't even eat an extra grape. It was all measured. Apart from that I was working out twice a day, but I feel the hard work has really paid off."
She adds all this really helped her get into the skin of the character. "My body language changed completely. I actually thought that I was going back to college."
Irrfan and Deepak Dobriyal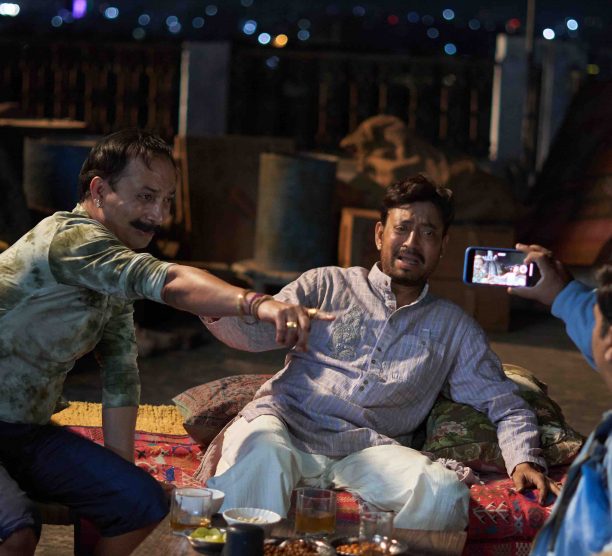 While the film is a beautiful slice of the life story of a father-daughter relationship, it also celebrates the bond of brotherhood. Apparently Irrfan and Deepak Dobriyal have a charming, quirky and hilarious chemistry in the film. Deepak and Irrfan will be sharing scenes once again after their successful outing in Hindi Medium.
Describing the crackling chemistry between Irrfan and Deepak Dobriyal the director Homi Adajania won't stop laughing, saying, "Their characters are a bunch endearing loons who will make you laugh and cry, but it's magical to watch the way they feed off each other as co-actors."
See

Talking about reuniting with Irrfan, Deepak shared, "I haven't worked with an easier co-actor than Irrfan-Bhai who is an institution in himself. He was extremely supportive and I loved improvising scenes with him. Our off-screen chemistry and love has translated wonderfully on-screen as well. The film has beautiful moments that bring out the fun, emotions, and camaraderie between the two brothers."
Kareena Kapoor Khan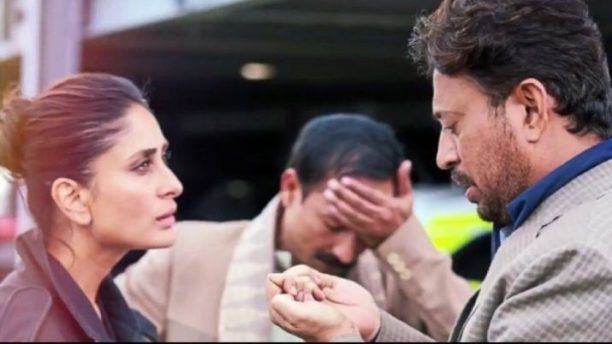 Kareena Kapoor Khan in a recent interview shared she decided to join the project because she always wanted to work with Irrfan. "I am playing a special part in the film. I wanted to work with Irrfan and that's the reason I took up this role." Not only that the actress also went on to add that she always wanted to play the role of a cop from London.
Homi Adajania and Irrfan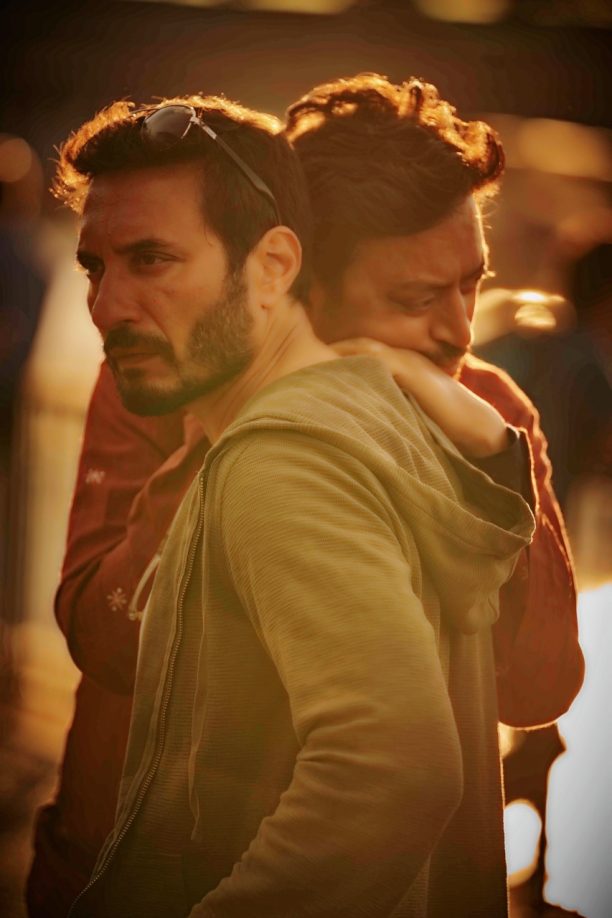 Angrezi Medium director Homi Adajania earlier declared that Irrfan had to play this role. In fact, he waited until Irrfan was free. "There was no alternative to him, this film was meant to be made with Irrfan, so we waited for a year," said Homi.
When the film finally went on the floors last summer, Homi reveals that his leading man was swamped with self-doubt on his first day back at work after over a year. "He came in like an almost clean slate, wondering whether he'd forgotten acting. But there was never a false beat with him; Irrfan is incredibly organic. Acting is in his blood, Acting is in his blood – I've never worked with anyone like him before. There was no stress on the sets as it is a positive and happy film."
Producer Dinesh Vijan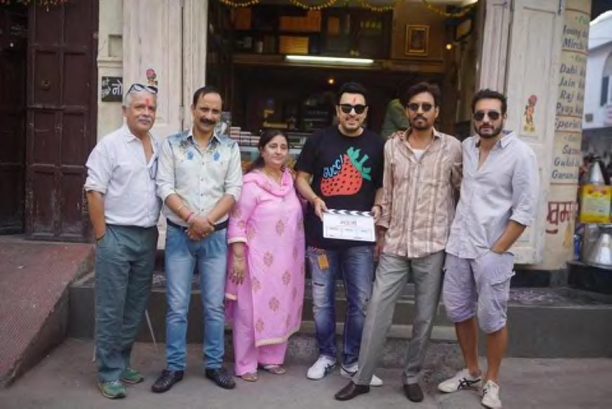 Vijan agrees that Angrezi Medium would not have been made without Irrfan. "He's put something extra into the role that makes you feel for real," he said in an interview.
Vijan also commented, "Having him (Irrfan) back on the set was a surreal feeling, he's undoubtedly one of the best actors in the country. When he gave the first shot, everyone around got emotional. For me, it was one of those life-defining moments working with him again after Hindi Medium. Having him and Homi together was something all three of us have always wanted."
Adding that this film and Irrfan's performance has changed him, "It's Homi most sensitive story. Some films change you and this one has. In the process of making the film, I've become a better human being."
We here at BollySpice, fans and the entire film fraternity cannot wait to see this film and especially Irrfan on-screen! Jio Studios and Prem Vijan present Dinesh Vijan's Angrezi Medium, a Maddock Films production, directed by Homi Adajania, releases worldwide on March 13th, 2020.