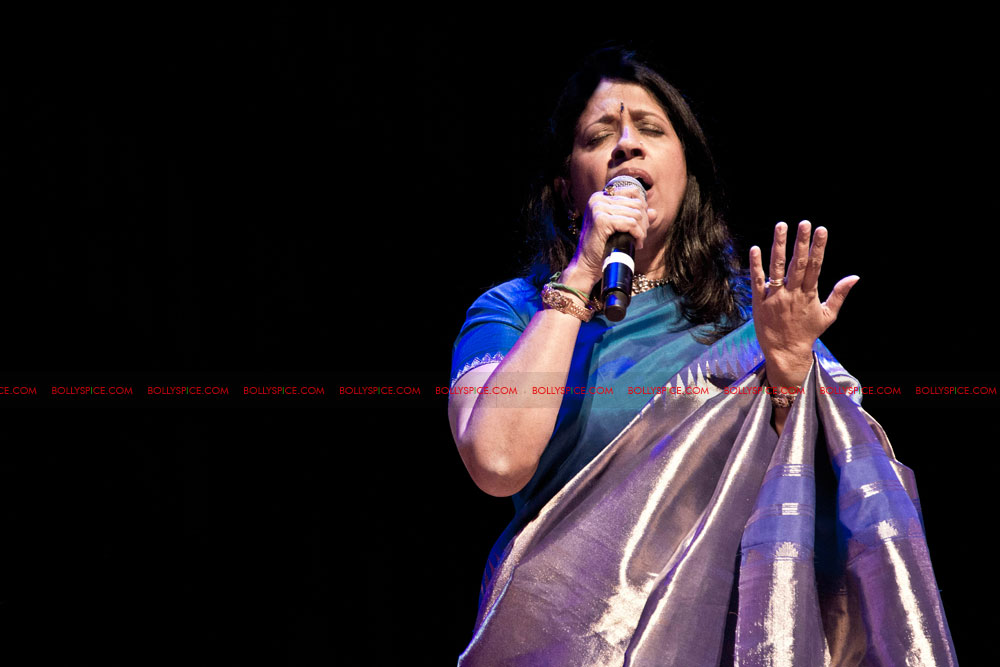 The first family of Indian music came together to open Alchemy 2012 at the South Bank, in the prestigious Queen Elizabeth Hall, London.
Ashanti Omkar, the show's curator, welcomed the audience in an emotional speech, where she spoke about the dream of getting the Subramaniam family for this 3rd Alchemy festival, in 2012, which is Olympic year for the UK. Alongside Kathak dance exponent and artist in residence, Gauri Sharma Tripathi, the show had been in discussions for over a year, as the Alchemy festival grew from strength to strength and at the end of 2011, things were firmed up and the show was confirmed for opening night, at Queen Elizabeth Hall.
Padma Bhushan Dr. L Subramaniam and his family are accustomed to the world' biggest stages and working with some of the biggest names in music, like Al Jarreau, Earl Klugh and top world orchestras, who they also bring to India often. This time, for the first time, they agreed to work with a brand new UK team of musicians and the youngsters of the National Youth Orchestra of Great Britain (NYO), conducted by Duncan Ward.
Padma Shri Kavita Krishnamurti Subramaniam clearly needed no introduction, as the audience was anticipating her greatest hits on stage. She decided to surprise them by singing one song with the NYO, from her forthcoming album, which is being produced by her stalwart husband, Dr L Subramaniam
Kavita sang one of her most well known songs, 'Tu Hi Re', from Mani Ratnam and double Grammy and Oscar winner AR Rahman's Bombay, with the male part by Hariharan, substituted on the violin, by her son, India's new king of the violin, young Ambi Subramaniam, just out of his teens.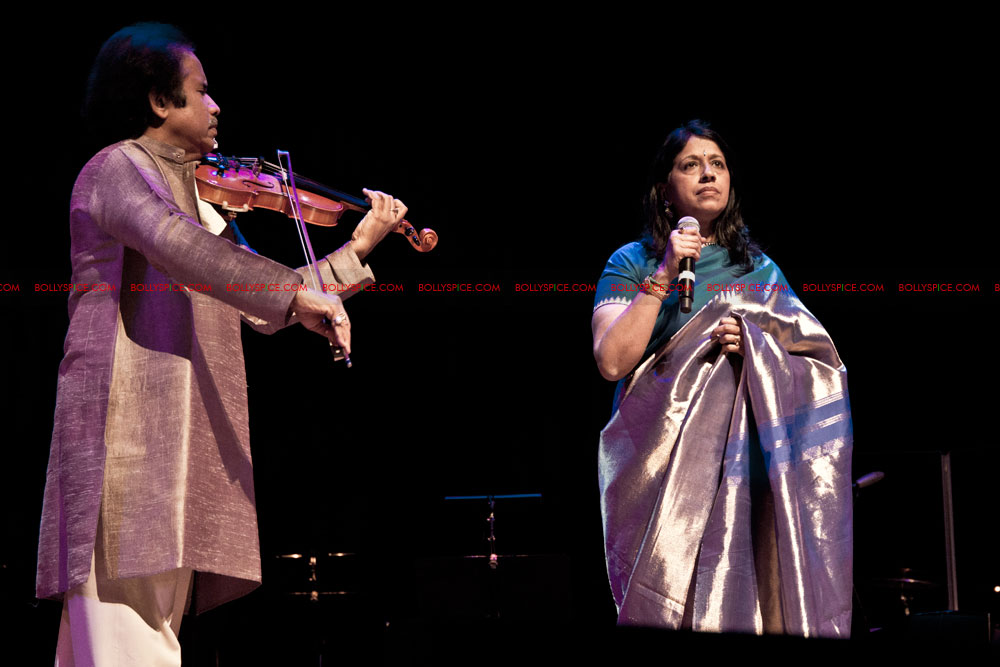 The magical and poignant number, 'Tum Ho', from AR Rahman and Imtiaz Ali's super-hit soundtrack, Rockstar, made it's world premiere in a live setting, to the delight and surprise of the already mesmerised audience. K Preetam, the piano virtuoso from India and UK musicians, Sunil Jadav on keys, Alok Verma on Tablas and Indian percussion, Nikhil George and Suroj Sureshbabu on guitars, Damien Langkamer on bass and gorgeous Kaz Rodriguez on the drums did her proud.
Dr. L Subramaniam and Ambi Subramaniam took the stage in the 2nd half, joined by all the UK musicians, as well as two of their own band members, K Sekar on the rare South Indian instrument, the Thavil (similar to a Dhol drum, but with a sharper sound) and Ghantasala Sai on the Morsing (Jews Harp, modified to play some very intricate beat patterns).
The audience were roaring with appreciation at the sheer musicianship on stage, when Dr. L Subramaniam played some of his tracks from the Global Fusion album. He conceived the idea of bring together musical talents from different continents, back in the 70s, when he lived and worked in Hollywood.
Dr. L Subramaniam brought on Jali Fily Cissokho, to play on a track called Senegal, which was extremely well received. Cissokho played on AR Rahman and Mani Ratnam's Raavan soundtrack and was quite well known to music fans in the audience. UK based Half Egyptian Half Indian pianist, singer and songwriter Rosabella Gregory joined for a track, on the grand piano.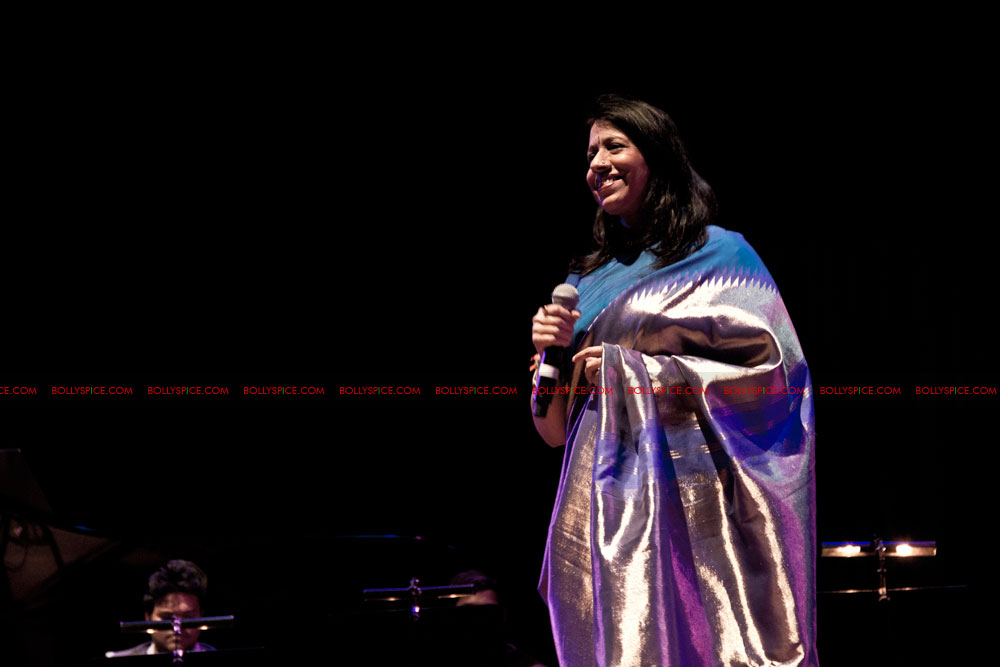 The concert ended in a standing ovation to a very thrilled crowd, who saw the brisk classic, 'Flight of the Humble Bee', performed by the entire band, and the NYO, led by Dr L Subramaniam and Ambi Subramaniam. They called for an encore, but alas, time was out.
Jude Kelly OBE, Artistic Director of the Southbank Centre in London, which Britain's largest cultural institution, joined the stage at the very end and gave a lovely albeit brief speech about this sold out opening night show.
Photos: Nirozen Thavarajah for IndyBrown.TV and OMkari
Be sure to read our in-depth interview with Mrs.Kavita Krishnamurti Subramaniam here.