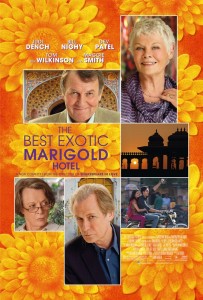 Based in India, the film adaption of the novel, 'These Foolish Things' by Deborah Moggach, The Best Exotic Marigold Hotel shows a story of seven English retirees moving to India in hopes of a better (and cheaper!) life where they can rediscover themselves in a foreign land. There to welcome them at this falsely advertised grand retirement palace, which in fact is a rundown home, is managed by young, energetic, and blissfully in denial young man, Sonny (Dev Patel). Though the retirees all come for their own personal reasons, they all join together to become a family of sorts in a foreign land. Through comedy, drama and romance, The Best Exotic Marigold Hotel is a wonderful journey through India with the perfect blend of experienced (Judi Dench, Maggie Smith, Tom Wilkinson, Bill Nighy, Celia Imrie, Penelope Winton, Donald Pickup, Dev Patel, Tena Desae) and inexperienced actors guided by the Academy Award nominated director, John Madden.
Before the red carpet premiere in New York an exclusive press conference was held and BollySpice was there. The conference came in two parts; the first part was with the Director of the film, John Madden; Penelope Wilton, the actress who played the only English antagonist in the film, Jean Ainslie; and the beautiful Tena Desae, who played the bold and strong hearted Sunaina; the second part held the talented Academy Award winner, Dame Judi Dench, and the Academy Award Nominated popular actor, Tom Wilkinson.
With mixed reviews about India and whether they'd like to move there after retirement, it suddenly felt like a controversial area to be talked about with the English actors in a room a quarter full with Indians. A nerve was just skipped over than touched.
Penelope Wilton, so delightfully unlike her character, came across as a very humble, humorous and an altogether pleasant personality. Though it was her first trip to India, Penelope fell in love with it – "The country has a powerful effect on you… something about the way [Indians] greet the world [is different than how we see it]." When asked what surprised her about turning this age, though she jokingly replied "a free bus pass", she also wisely let slip that "there's life after 50, it's not over."
Though unfortunately Dev Patel could not make it to the press conference, he was heartily praised by Judi Dench as being one of the most enthusiastic , sweet and energetic people she has ever had the fortune of meeting.
"Brain curdling experience… a land like no other… culture shock… I never quite fully recovered" was the solemn reaction to India by Tom Wilkinson. He described a scene where he saw a mother wash her baby in a puddle in the street and then saw an enormous amount of wealth just a few yards away and hoped that in the future, India would be able to "fix this contradiction of poverty and wealth."
When another press member addressed the question, "If you were to retire, would you retire in India?" to both Judi and Tom, there was a sudden stillness in the air as everyone waited with bated breath to hear their response. Tom responded with perfect honesty, he would not. He said that if he were to retire, he'd spend his days in either Italy or South of France, a perfectly viable answer, while Judi said that she was "completely fascinated and bewitched by [India]… the beauty… the color… the noise… the smell… a complete assault on the senses" and she said wouldn't mind retiring in India if she had to.
The actors were completely enamored with John Madden, and Judi confessed that she'd be willing to do any role as long as John was her director. Even newcomer Tena was all praises on how comfortable Tom made her and the team feel when working together.
From discussions on how they each reacted to India to how they worked with their costars and their director, the actors were really able to bring their The Best Exotic Marigold Hotel characters to life through their passion for the film.
Here are some cool shots from the event!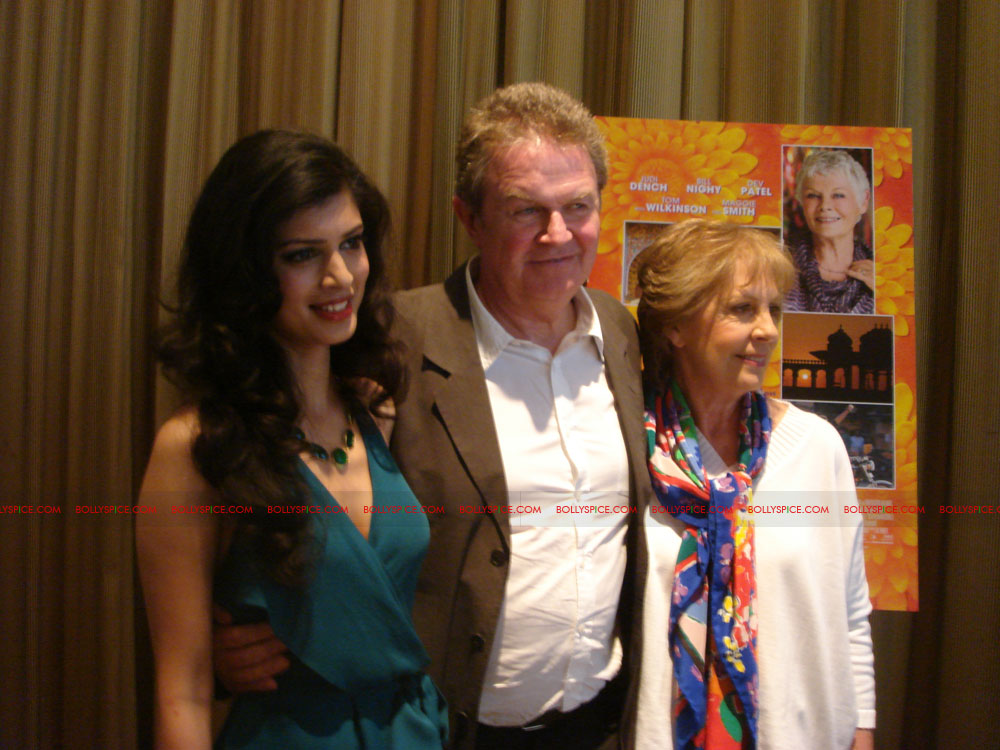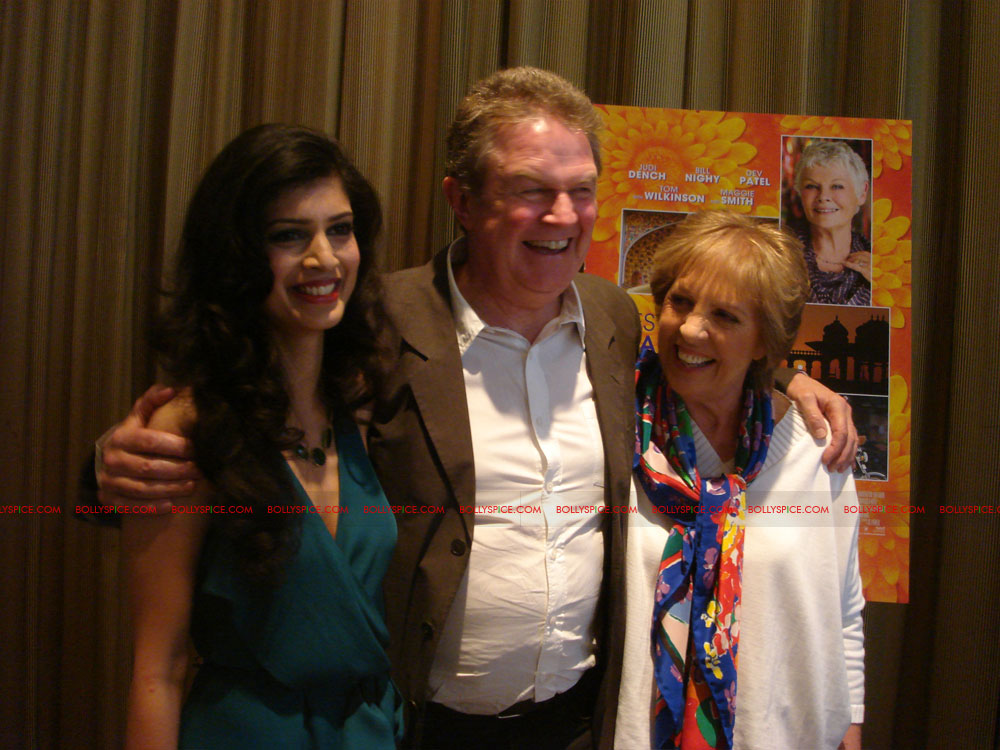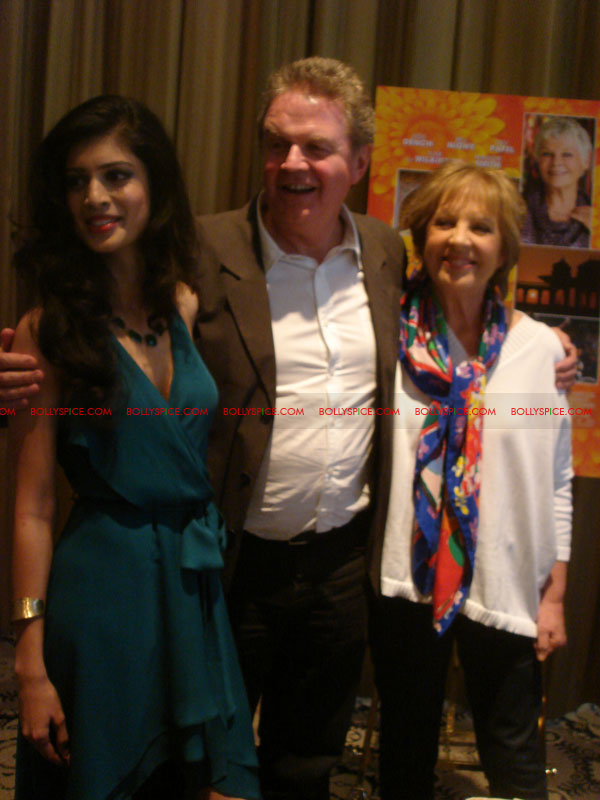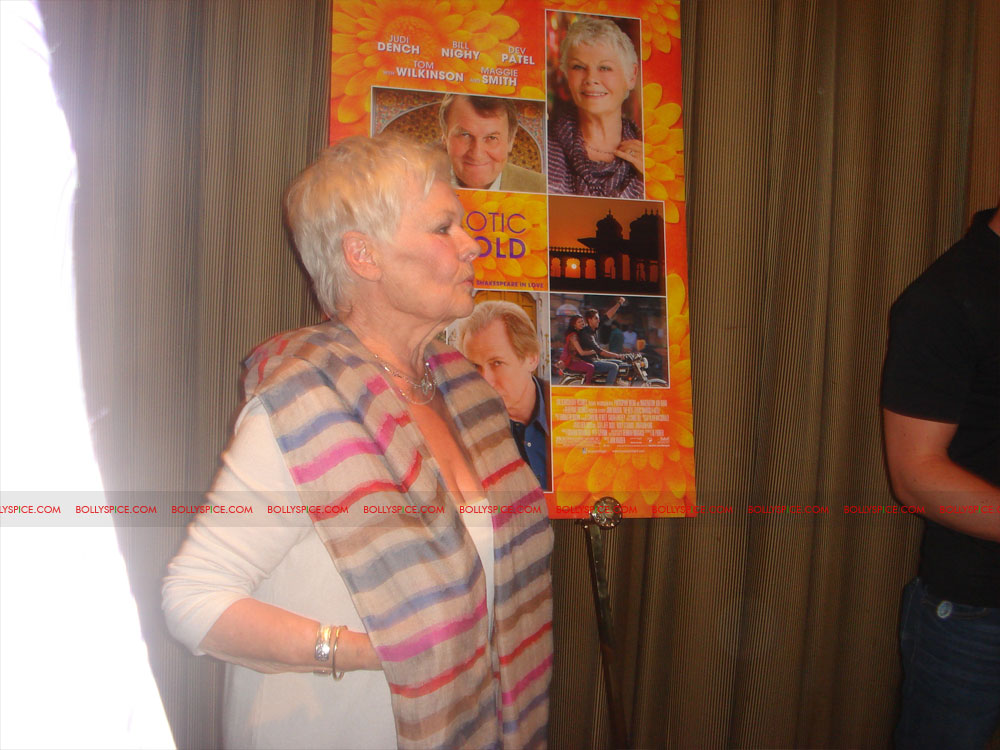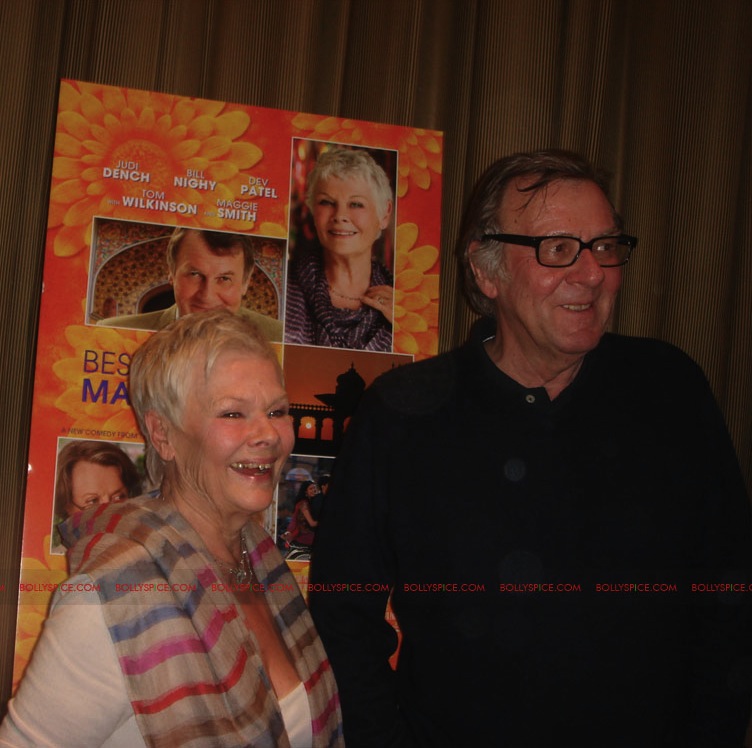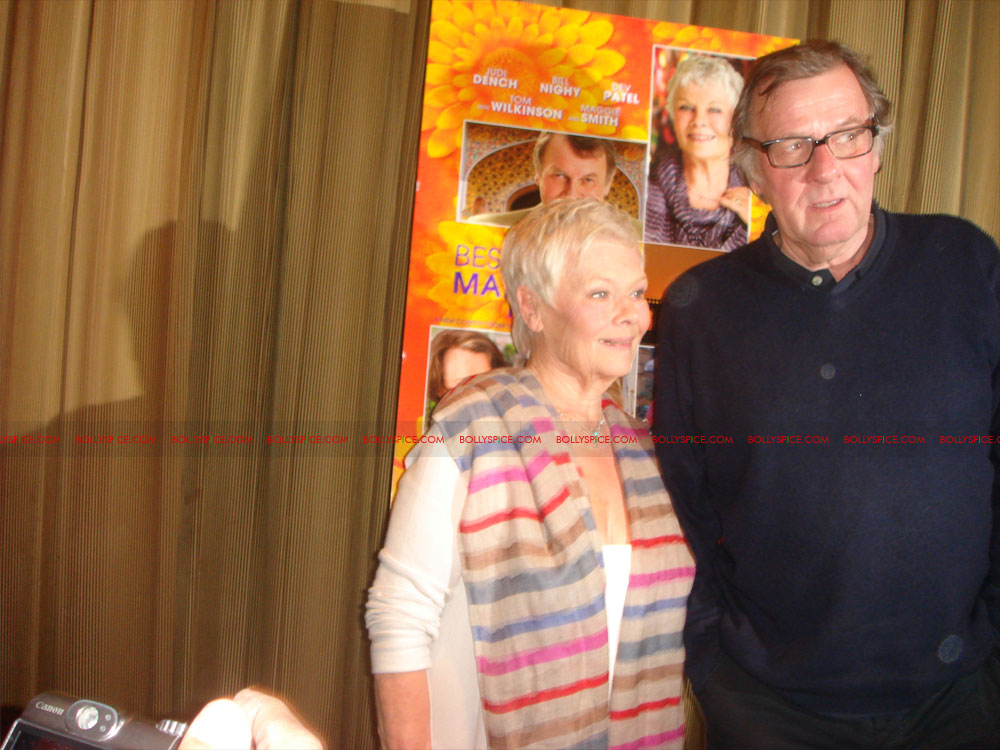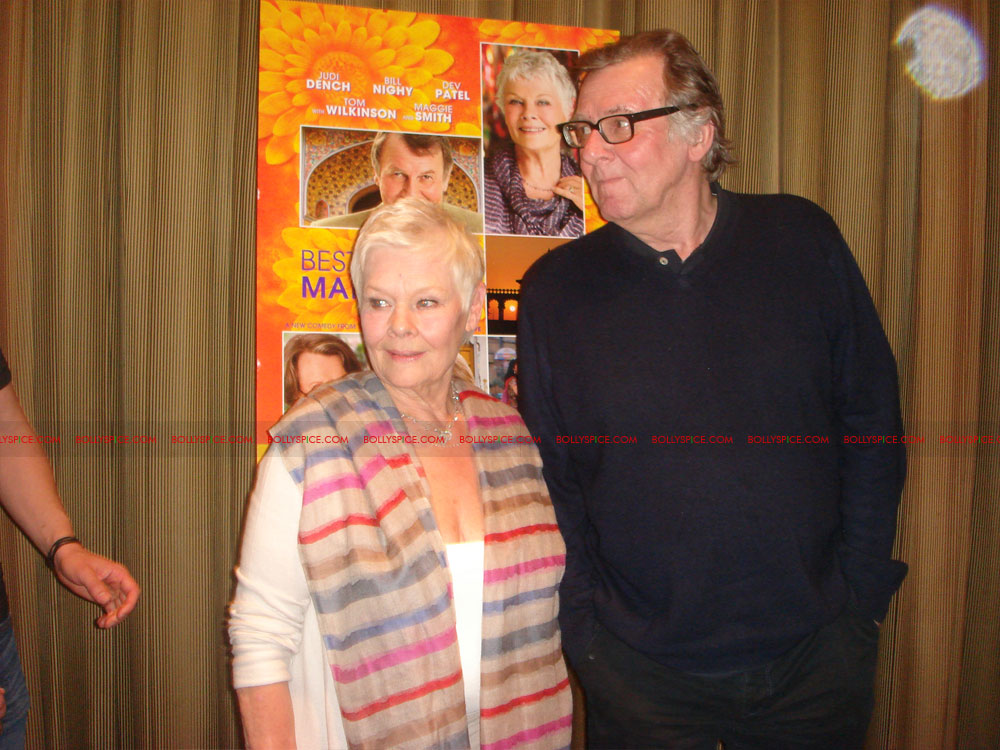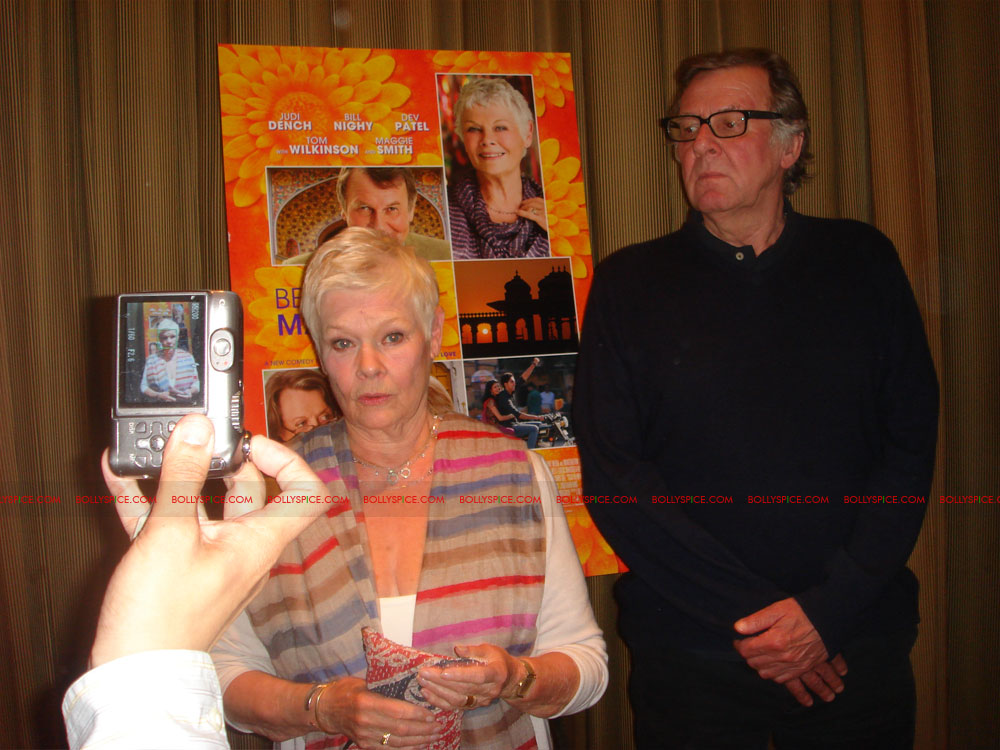 Stay tuned for our review! You can also check out our interviews with John Madden here and Tena Desae here