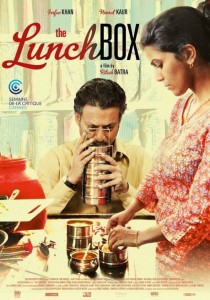 The internationally acclaimed film The Lunchbox had its special screening and a press conference on Friday at a suburban theatre in Mumbai. The film is presented by Karan Johar and UTV, in association with Dar Motion Pictures and National Film Development Corporation.
Talking about his association with the film, Karan said, "There are different kinds of movies coming out these days, and Dharma would want to be associated with these different kinds of films. When I saw Lunchbox, I really liked it and I wanted to be associated with it, since I know that I don't have the capability to make a film like this."
The film has been a part of festivals like Rotterdam International Film Festival, the Berlin Film Festival and Torino Film Festival. It also received a standing ovation at the 2013 Cannes Film Festival and Sony Pictures Classics went ahead and picked North American rights for distribution. Looking at the film with an Oscar perspective, Karan said, "It is not us but the FFI(Film Federation of India) that will select the film. They have a certain way of positioning films that have world cinema potential. But yes, I do believe that the film should be a frontrunner."
Talking about lunchbox and love, Karan expressed his desire to receive a lunchbox with a letter. "At present, my mother sends my lunchbox and makes sure it reaches me. So I hope one day I receive a lunchbox from someone else," he grinned.
Lunchbox, directed by Ritesh Batra, is the story of a dabba delivered at a wrong place, stirring a relation between two people who have never seen each other. The film features Irrfan Khan, Nimrit Kaur and Nawazuddin Siddiqui in the lead roles. Lunchbox will hit the theatres on 20th September.