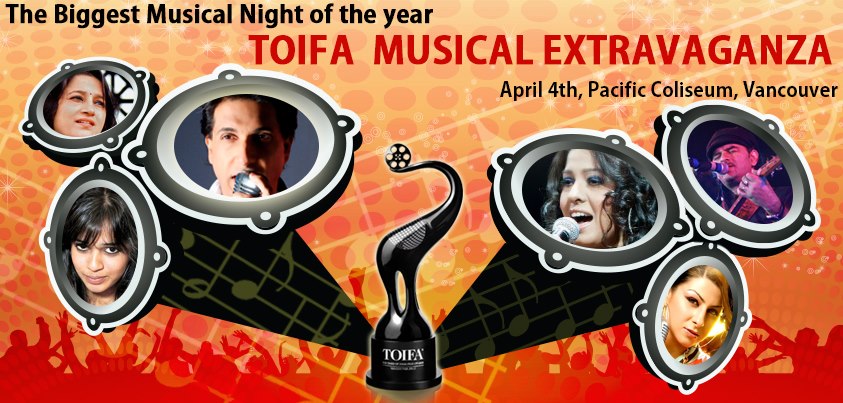 One of the most dazzling events to kick start the Times of India Film Awards was the opening night's Musical Extravaganza held Thursday night at the Pacific Coliseum in Vancouver. Hosted by the peppy and energetic Neha Dhupia, the concert featured Sunidhi Chauhan, Mohit Chauhan, Hard Kaur, Shalmali Kholgade, Abbas Hassan, and Kavita Seth. It was an evening full of wild flames, wonderful dancing, but felt rather improvisatory and rushed.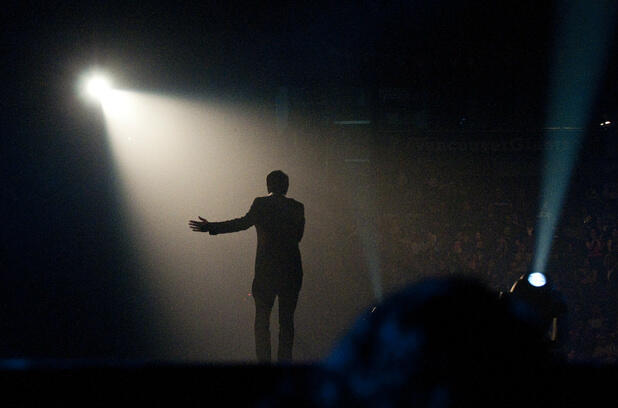 The event started a full half an hour late, which you can naturally forgive given the amount of prepwork that goes into pulling off such a huge event. When we hit the show running, choreographer Shiamak Davar decided on the unconventional route and sang his signature tune, 'Jaane Kisne'. Instead of bringing out his troupe, Davar sang his tune around the stage alongside two dancers conveying that yearning and hope to the seductive beat. Davar can hold a tune quite well and did not crack during the faster sections or the guilty pleasure that is, 'Hookah Bar' (Khiladi 786). For the last two peppy numbers, Davar's local dance troupe milled around the VIP circle around the stage, before breaking into the beat. It would have been a tad more seamless and less rushed if Davar had just done one song instead of pacing through his final songs, before rushing to the big awards rehearsal at BC Place.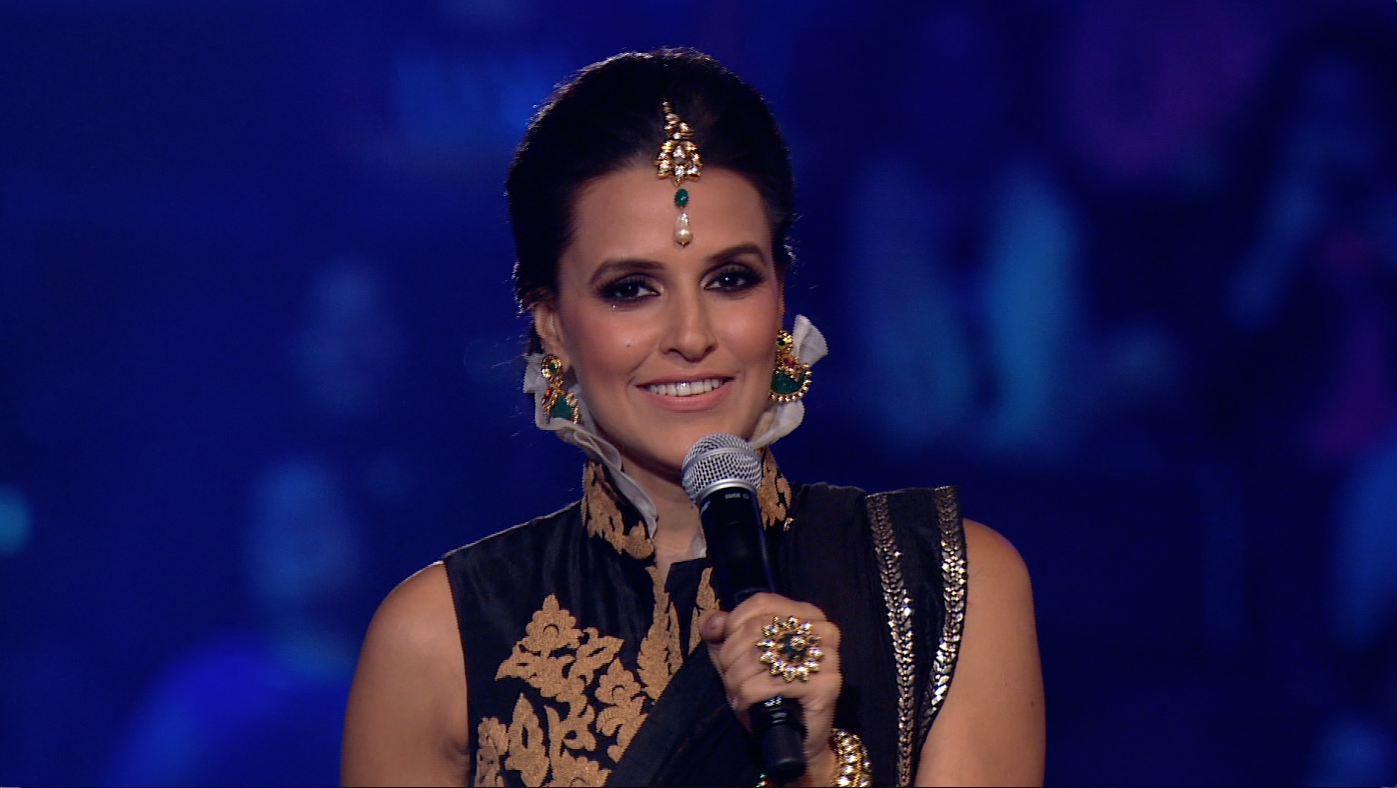 Dhupia gave the show some much needed comic relief with anchor banter with the audience, talking in Hindi and Punjabi to appeal to the audience. Yet, for the millionth 'Talia talia Wancouwer!' that Dhupia emitted there was more holding up of the already long show. Next up was Shalmali Kholgade, who sounded even silkier and polished in her opening verses to 'Pareshaan' (Ishaqzaade) that it gave one goosebumps. Davar's troupe thronged and pulsated during the heavy chorus line, swaying around Kholgade to great effect. The surprise number was 'Radha' (Student of the Year), where Kholgade reinvented the hit song with her coquettish and sultry voice, which certainly had people dancing in their seats during the male chorus.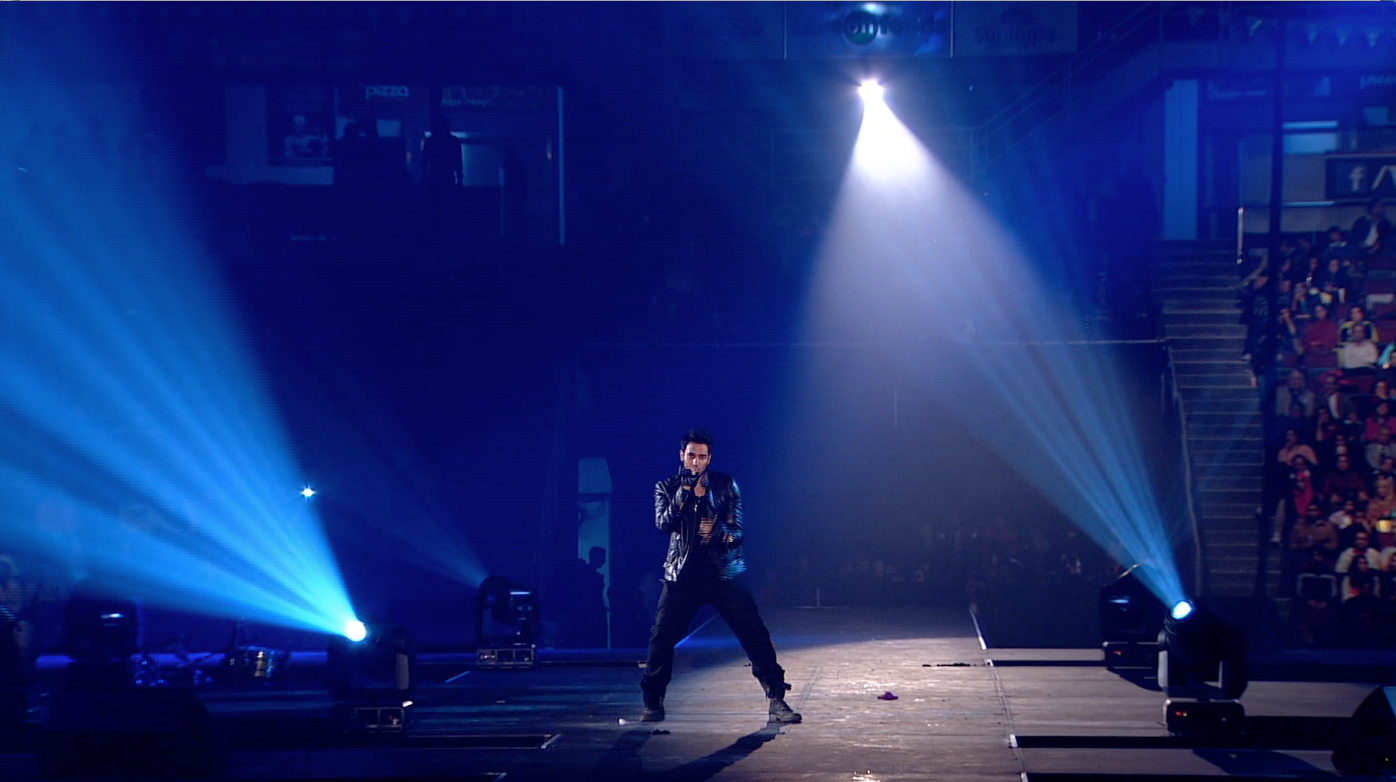 Bringing the home grown talent from Ottawa was the rather lacklustre Abbas Hassan, who decided to simply circle and jog around the stage to his two song set piece. Hassan tried to engage the audience with his two smooth R&B tracks 'Away' and 'Sona', but his vocals were less than stellar by account of his exercising around the stage.

Mohit Chauhan came back on for his
Yet one of the three best performers of the night had to be the powerful and swaggering Hard Kaur, who made a stunning entrance with the ABCD track 'Sadda Dil Vi Tu' where she let the outstanding dancers recreate some of the song's signature moves. Thankfully, Hard Kaur knew how to work the stage in not alienating the usually passive crowd at the back, and traveled round the cross-shaped stage to amp up the audience. When 'Peene Do' and 'Char Baj Gaya' (FALTU) started, I was very nearly tempted to jump up and dance like the obnoxious drunk people in the VIP section, who were trying to grab at her! Kaur brought some much-needed swagger and bravado to a rather restless show.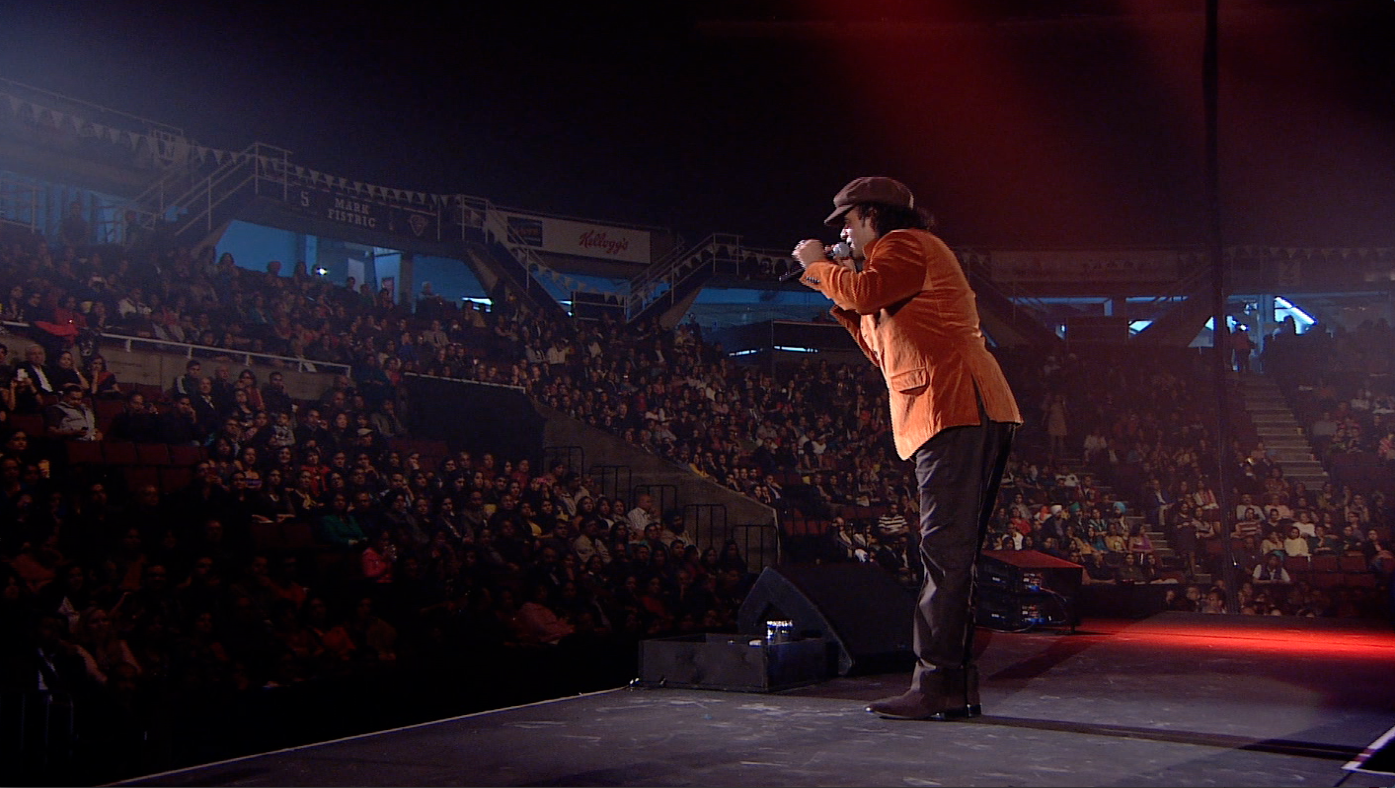 Another highlight was the stripped down aesthetic for Mohit Chauhan's entry, singing an acoustic set of 'Dooba Dooba', which harkened back to his Silk Road days. The song made for a resounding sigh at the power of Chauhan's brilliant vocal prowess to work a stadium so efficiently. Once again, here was a performer who listened to the shouts from behind him saying 'Face me!' and so he worked the crowd with such an ease and warmth in his stage presence. While his set of three songs felt a tad abrupt when he exited the stage, including a rather dull rendition of 'Tum Se Hi'(Jab We Met) by the band, Chauhan would be back to reignite the show's energy.
The disappointment of the evening came surprisingly with Kavita Seth, who opened thunderously with an acoustic Sufi track with her stunning voice dominating the stadium. She segued into 'Ik Tara' and 'Tumhi To Bandhu' (Cocktail), where she seemed to be drowning in the backing track and meeting her own notes in the original song. There was no real need to feature the backing track so heavily when we had just heard Seth overpowering voice capture the audience away. Then we cut to what I had hoped would be a promising combination with the sweet vocals of Shalmali and the rough and edgy raps from Hard Kaur. But there was more reliance on the backing track to do the filler vocals, with the two singers chiming in later than their original verses, which messed with the continuity. It was certainly entertaining but was way too noisy with the Kholgade almost screeching out her vocals. The final number by them 'Talli' (Ugly aur Pagli) was more unified and full of attitude and sassiness as the two worked together so well to end this overlong jam session on the right note.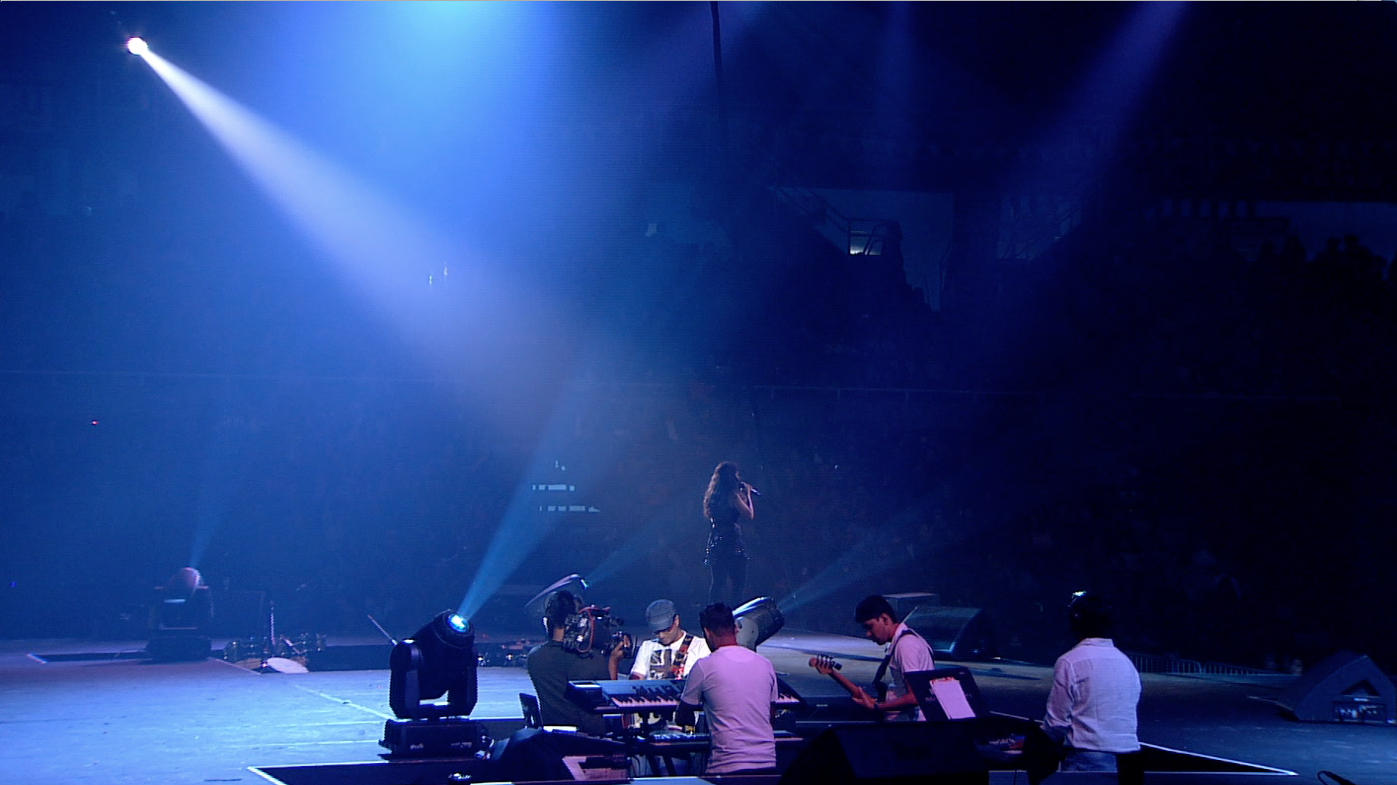 Thankfully, the best performer of the night knew how to truly hold a stadium's attention and make them wait for the right performer to rock the night. Sunidhi Chauhan was aided by a great backing band who made overdone item songs like 'Halkat Jawani' (Heroine) inventive with their new spins on the opening harmonium hook, or keyboard solo on 'Crazy Kiya Re'(Dhoom 2). Chauhan knew when to let her band have its glory before bringing the house down with her improvisatory verses and stage presence. Her first set was a medley of her item songs, along with her new one 'Babli Badmaash' (Shootout at Wadala), which was drastically improved by the retro sounds of the band and a brilliant rendition of 'Ainvayi Ainvayi' (Band Baaja Baarat) that was just utterly fabulous for her call and response section. Chauhan just has a voice built for a huge stadium with her overwhelming and lovely voice, but coupled with an innovative backing band and comfortable stage presence, made this one of the best sets of the nights.
In between the show, the anchor banter with Neha Dhupia was generally awkward when the audience didn't bother clapping or whooping. Dhupia injected some humour into the show by calling on several volunteers to be candidates as a husband, this skit went on way too long but it did make the crowd laugh along.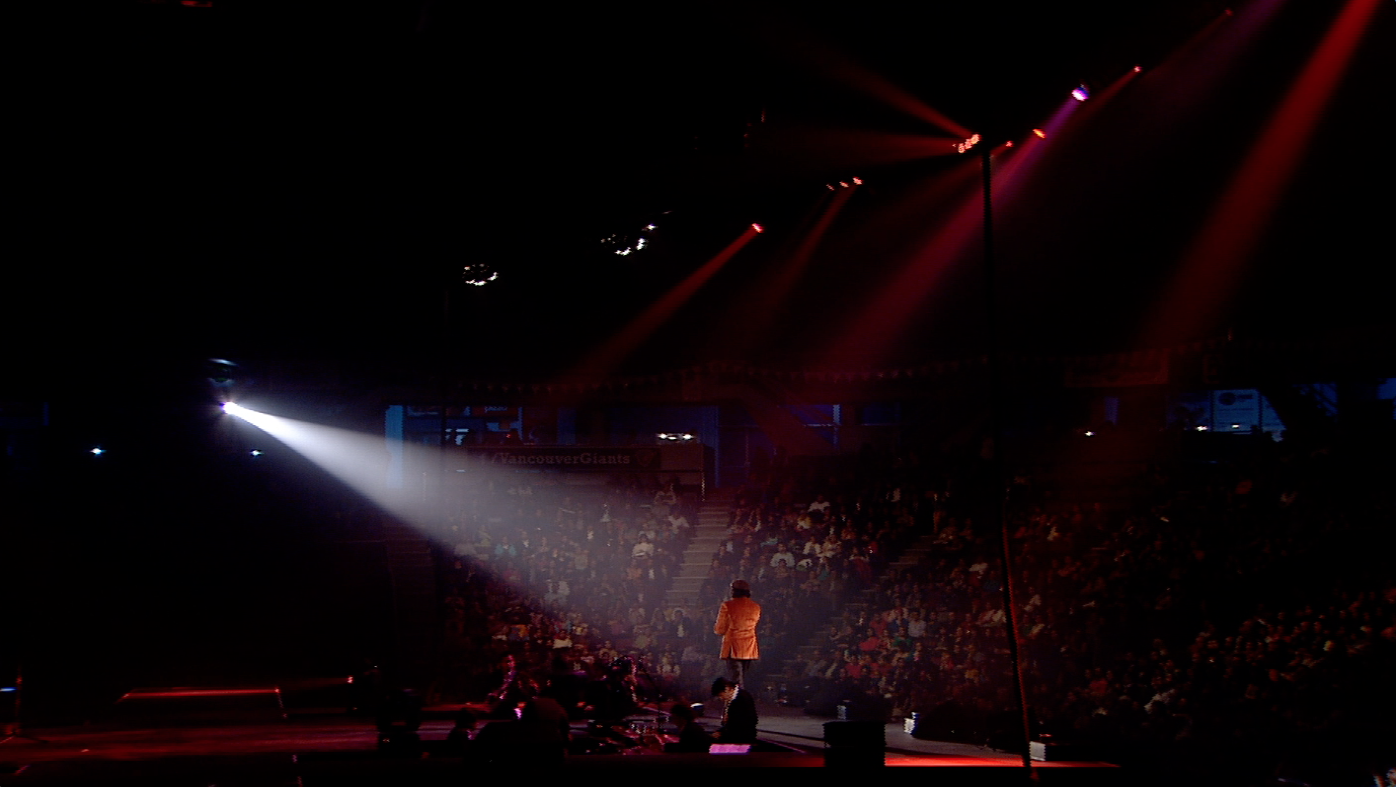 second set with a new avatar: a Sufi Rockstar! Chauhan was utterly adorable with his awkward shuffling moves and shoulder bops during 'Pee Loon' (Once Upon a Time in Mumbai) where he let the tabla and chorus do their thing. Yet, this final set allowed Chauhan to don his other alter-ego of Jordan from Rockstar as he broke out 'Nadaan Parindey' and 'Sadda Haq' (Rockstar). 'Nadaan Parinday' was just perfect and simply built for that stadium atmosphere with the cascading drums and broken up verses for Chauhan. For 'Sadda Haq', an outstanding guitarist who splendidly improved on Oliengi's grungy and jagged solos joined Chauhan for this finale. This version was rather stripped down with Chauhan and the guitarists engaging in a jugalbandi rather than have the drums and percussion chime in, which was full of air-guitar via Chauhan. An adorable rocker!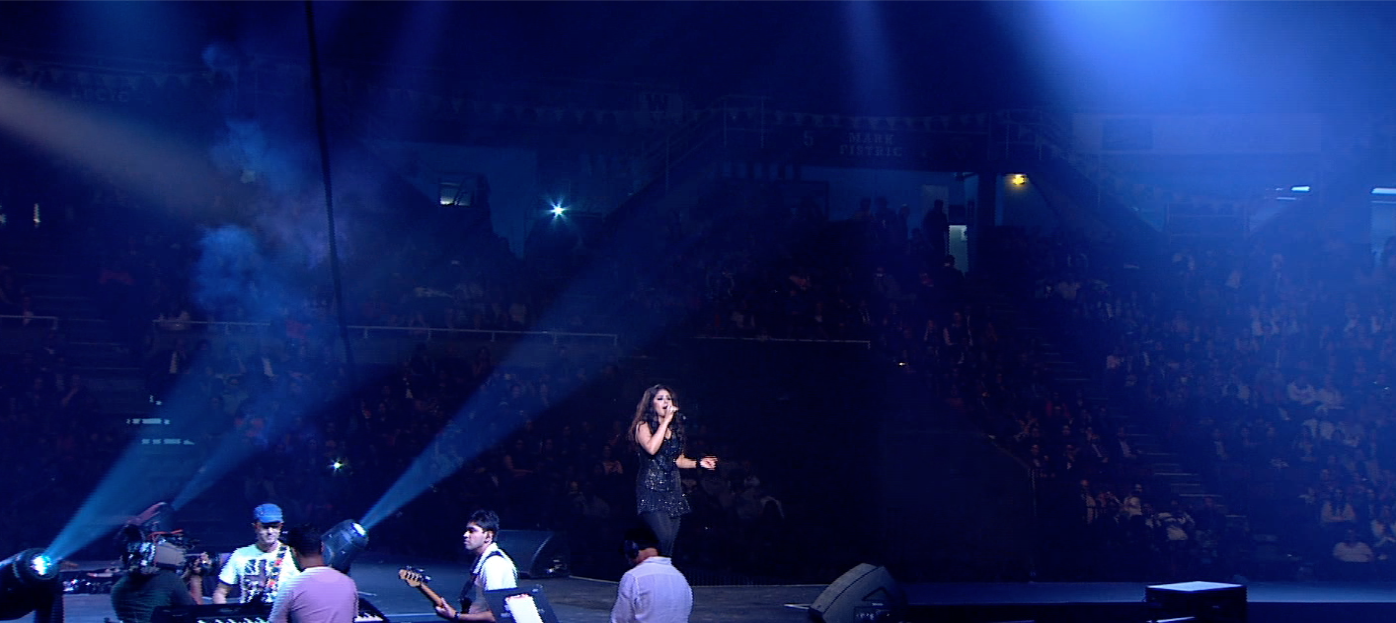 The final set of the night was by Sunidhi Chauhan, who capitalized on her versatility and displayed her silky voice with 'Yaaram' (Ek Thi Daayan) and 'Te Amo' (Dum Maaro Dum). These quieter songs made for an easeful rest on the ears as Chauhan impressed with her range and edge in not going over the top. However, she could not resist ending the event without a dose of Sunidhi sultriness with the jam session that was 'Beedi'(Omkara). Riffing on some keyboard cues, Chauhan paced around the stage and getting nearly everyone bopping around in their seat to the dhol chorus. The band was excellent throughout this final set, and produced creative and inventive variations on these familiar songs that are Chauhan's staples. She did veer into screechy territory by the end, with her whoops and shouts giving everyone a near ear bleed, but being the witty performer we forgive her, especially when she made the audience drawl through several 'Aye Hai, Oye hoye' in that characteristic Chauhan twang. Now that is what you call a diva, who isn't gonna let the audience off easy as well!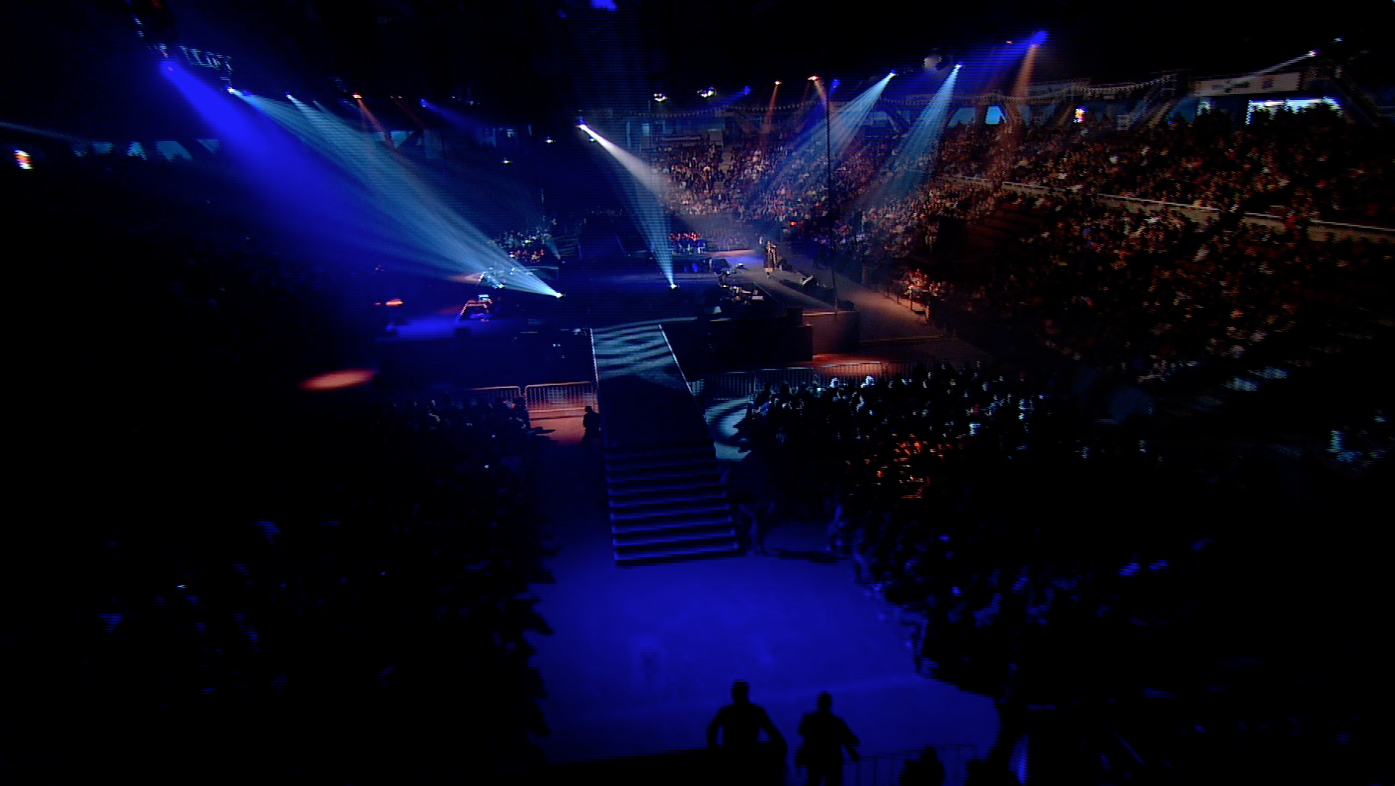 The TOIFA Musical Extravaganza was a fun event with so much great music from the best musicians of our time. However, the event was rather rushed and a tad haphazard in the abrupt ends to short sets by each of the artists, and general song choices for these singers. Yet bringing the big guns like Sunidhi Chauhan, Mohit Chauhan, and Hard Kaur definitely enlivened the show with performers that can work a crowd and get them hyped for the big event on Saturday!
Stay tuned we will have much more!