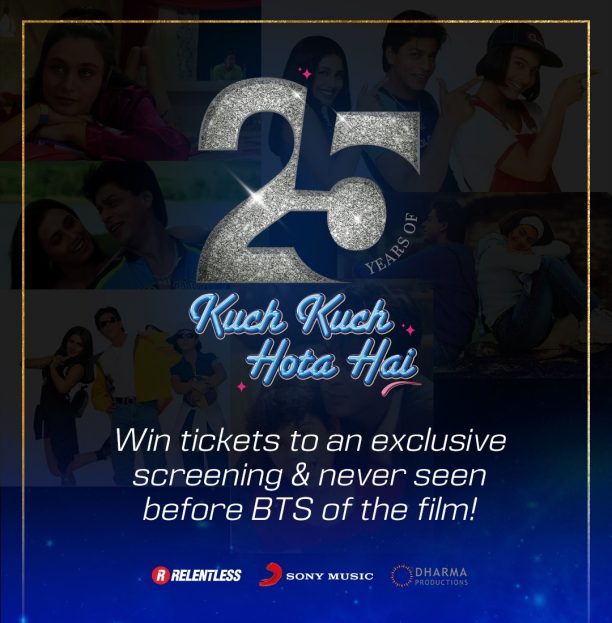 Calling all London Bollywood fans! We have a very special contest just for you! On Monday 16th October it is the 25th Anniversary of the release of one of the world's most loved Bollywood classics Kuch Kuch Hota Hai starring Shahrukh Khan, Kajol and Rani Mukerji, written and directed by Karan Johar. To celebrate the anniversary we have teamed up with Sony Music, Relentless and Dharma Productions to offer 2 pairs of tickets to a special cinema screening's in London on the same evening (16th October).
To win a pair of tickets simply answer the question below in the comments and on social media we will pick and notify winners by Friday 13th October.
Before entering, please ensure that you are available to attend the special screening on Monday 16th October (6pm) in Central London 🍿
Here's the question – What is the name of Shahrukh Khan's character in Kuch Kuch Hota Hai?
Post your answer to @bollyspice and tag
@sonymusicindia @relentlessrecs @dharmamovies @wearemediahive
Good Luck!