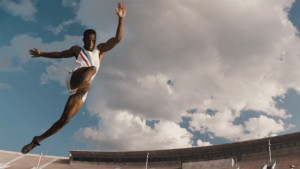 Biopics, especially sports biopics have become the flavour of the season.  Sports personalities have become a huge source of inspiration for filmmakers who are game to make films based on them. History has given birth to many a hero from across the globe, especially in the field of sports, fantastic stories of true grit, determination and underdog spirit proving triumphant despite horrible odds. Such a story will now come to Indian shores as Jesse Owens' much awaited biopic RACE is all set to release on 11th March!
World record breaking Olympic gold medalist Jesse Owens has been a timeless global icon. Even in this information age when fame is fleeting, the four-time gold medal winner's victory at the 1936 Berlin Olympics still resonates. His performance at the Games was a shining moment that lit up the world. 80 years later, Owens remains one of a handful of Olympic heroes whose name and image are an indelible part of our cultural heritage.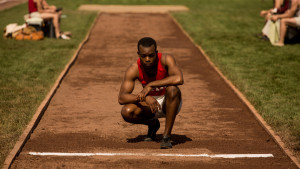 RACE starring rising star Stephan James (of Selma fame) is 2016's landmark biographical sports drama film based on the incredible true story of Jesse Owens, the legendary athletic superstar whose quest to become the greatest track and field athlete in history thrusts him onto the world stage of the 1936 Olympics, where he faces off against Adolf Hitler's vision of Aryan supremacy. Race is an enthralling film about courage, determination, tolerance, and friendship, and an inspiring drama about one man's fight to become an Olympic legend.
Here is the lowdown for other such movies that are making a cut with promising story lines.
Dangal – The film stars Aamir Khanportraying the role of Mahavir Singh Phogat, who taught wrestling to his daughters Babita Kumari and Geeta Phogat. Geeta Phogat was India's first female wrestler to win at the 2010 Commonwealth Games, where she won the gold medal (55 kg) while her sister Babita Kumari won the silver (51 kg). The movie portrays the emotional journey and the equations between the family
Dhoni – The Untold Story: This is probably one of the most awaited biopic of this year, based on the captain cool of the Indian Cricket team Mahendra Singh Dhoni. Actor Sushant Singh Rajput will be playing Dhoni on screen.
Biopic on Murlikant Petkar : Sushant Singh Rajput features in another biopic, on Paralympic gold medallist  Murlikant Petkar, who won gold at the Commonwealth Games in 1970 and Paralympics in Germany in 1972. the army man-turned-sportsman Petkar, won a gold at the Commonwealth Games in 1970 and the Paralympics in Germany in 1972. He also set a world record in the 50m freestyle swimming and, at the same games, participated in javelin, precision javelin throw and slalom.
Azhar : The film is based on the life of former Indian skipper Mohammad Azharuddin who led the Indian cricket team for most of the 1990s played by Emraan Hashmi on  screen and is being helmed by director Anthony D'Souza. The film that has Prachi Desai playing the cricketer's wife and Nargis Fakhri as Sangeeta Bijlani.
Dhyanchand :  Karan Johar who declared that he is making a biopic on Indian hockey legend Dhyan Chand last October 2014 but nothing was announced post that. The hockey player was a three-time Olympic gold medal winner and was widely popular as 'The Wizard' due to his control on the ball.