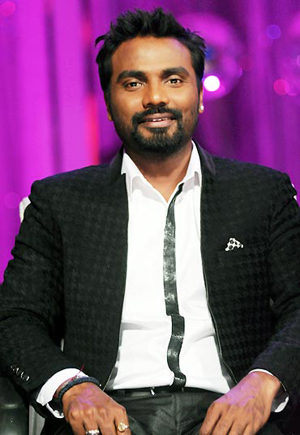 Finally, Bollywood is doing something that was long due. ABCD-Any Body Can Dance, directed by choreographer Remo D'Souza is going to be India's first 3D dance film. It stars different winners of reality shows and the star choreographers Ganesh Acharya and Prabhu Deva.
A different concept had to have a 'hatke' promotional idea too. Remo is taking a 16 city-tour in India with his star team and have a one day workshop in each city, to teach them to dance. Remo said that this initiative is being taken to tell people that they can dance. "We will be teaching them different styles like Bollywood, popping and locking, hip hop and a lot more. I think this is the best way of purely promoting a dance based movie with a title like that. We want to spread the message that anyone can dance," added.
Remo D'souza had recently spoken about the challenge he faced to make Prabhu Deva do something new in the film. "Both Ganeshji and Prabhuji are legends. I thought it would be difficult to direct them but it was not because they had already directed films before. It was a very good experience," he said.
Prabhu Deva was also all praises for Remo's hard work for ABCD and said that he didn't give Remo any tips while shooting for the film. "Remo worked for 25 hours a day and I never interfered with his work nor did I disturb him. I helped him where he needed me to but not with tips and advice," he confirmed.
ABCD is produced by UTV Motion Pictures and their tour is reportedly starting in mid-December and ending by 1st February and the UTV team says they want to celebrate dance by organising these sessions with Prabhu Deva and Remo. The film is said to release on September 15.