Wee Store, a new chain of multi brand retail stores has roped in the famous actress Sri Devi as its brand ambassador.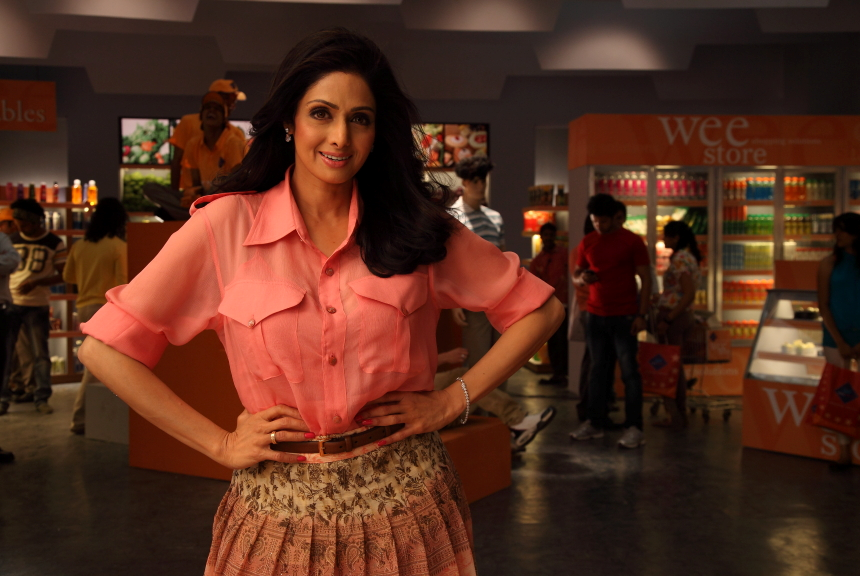 "Wee" Stores is the new chain of retail stores being launched by Wital See Marketing Ltd. The company has forayed into multi-brand retail of FMCG products. Under this segment, Wee stores will offer products in different categories like apparel & lifestyle, personal care, food & beverages, home appliances, beauty & cosmetics and more.
"Our target market is the average Indian households for whom all products of daily necessity are available under one roof. We have already put infrastructure in place for 70 stores across various parts of the country. Over the next few years we plan to open many more stores across different cities in India. We want to ensure that consumers in every part of the country have access to affordable products at their doorstep." said, Mr. Jyoti Narain, Executive Director, Witalsee Marketing Ltd.
"In her recent movie "English Vinglish" Sri Devi has played the role of the new age Indian woman, who can take on new challenges while maintaining her traditional values. This makes her the right choice for the brand ambassador of Wee stores.", said Mr. Narain, explaining the rationale behind roping in the effervescent actor. The TVC is being directed by the renowned director Mr. Pradeep Sarkar.
With the launch of Wee stores Witalsee has made its venture into the organized retail market. The company is targeting over 100 stores in the next 3-4 months in various cities including Delhi, Gurgoan, Vadodara, Chennai, Raipur, Lucknow, Chandigarh, Pune and Mumbai. The wide range and quality products available at each of the stores will ensure that "Wee" Stores emerge as the new star of the retail industry.
With elegant interiors, every Wee store is fashionable and individualistic, providing not just value for money but a collection of the finest quality products. It's courteous and warm staff, great ambience compliment the ultimate shopping experience, thus, making it a much sought after shopping destination!