Shah Rukh Khan has officially launched a special collector's edition of the renowned magazine Filmfare, which is celebrating 100 Years of Indian Cinema. The cover features Shah Rukh, Amitabh Bachchan and Dilip Kumar and hence; Filmfare have created history by uniting these three legends to pose in a single frame. Shah Rukh attended the press conference this week in Mumbai where he spoke about his experience of shooting for this unique cover. "It was great to be in the company of two of the greatest beauties who still remain unrivalled by time, by films or even by fans. So it was beautiful to just be there and for me it's a moment complete and I'm extremely thankful for that."
Shah Rukh also thanked Dilip Kumar's wife Saira Banu for allowing the shoot to take place at their residence. On the day of the photo-shoot, Shah Rukh was filming in Wai and took a helicopter to fly to reach Dilip Kumar's residence on time. At the press conference, Shah Rukh said that if he was told to walk down from China to attend this photo-shoot, he would have done so without a thought.
Bollyspice correspondent Charla Manohar attended the press conference and saw the euphoria that was filling the room during the launch of this historic issue. Undoubtedly, this is indeed one issue that cannot be repeated again. Hence, make your way down to your local newsstand to pick up this edition of Filmfare Magazine.
Check out the pictures and video from the press conference below!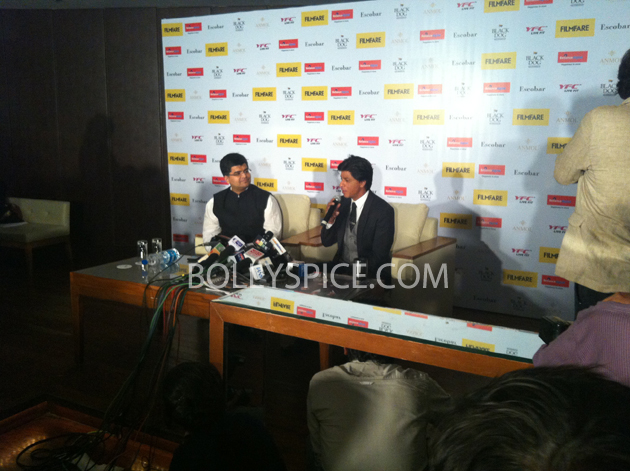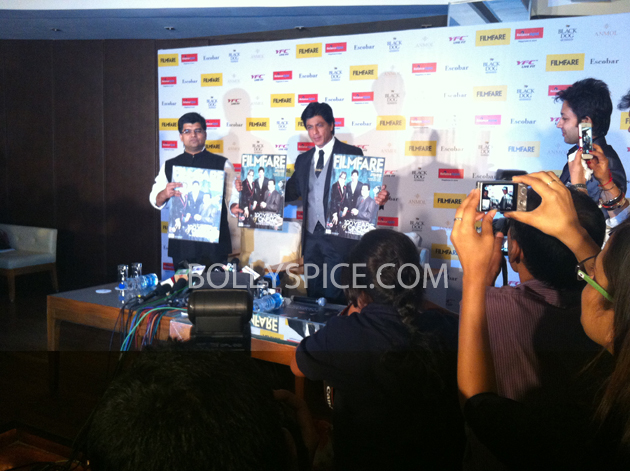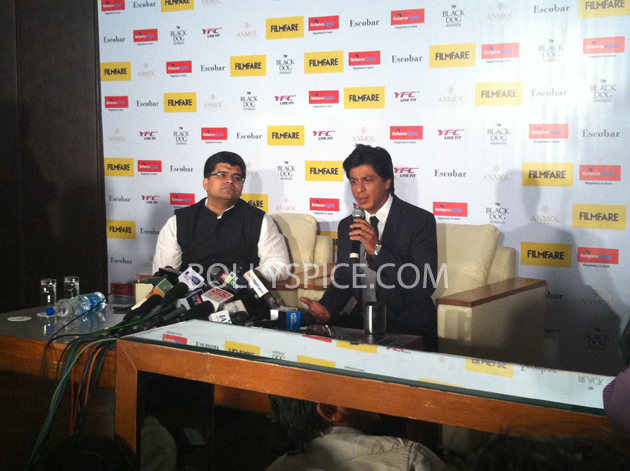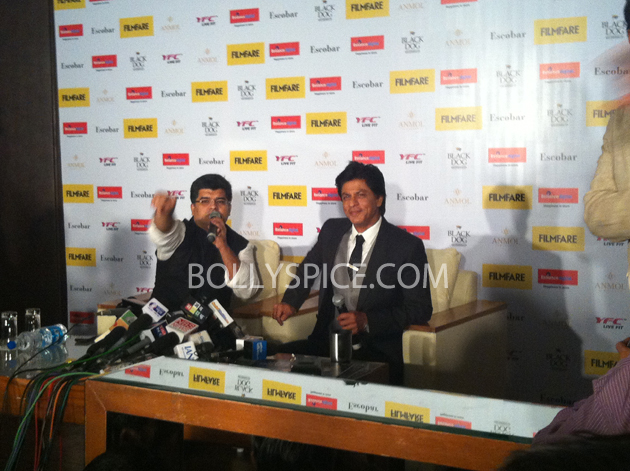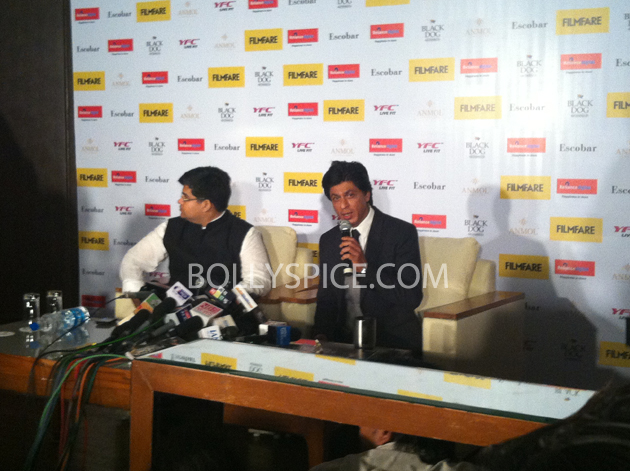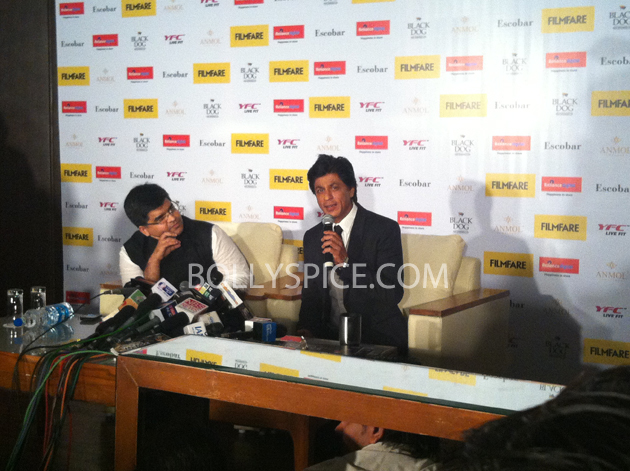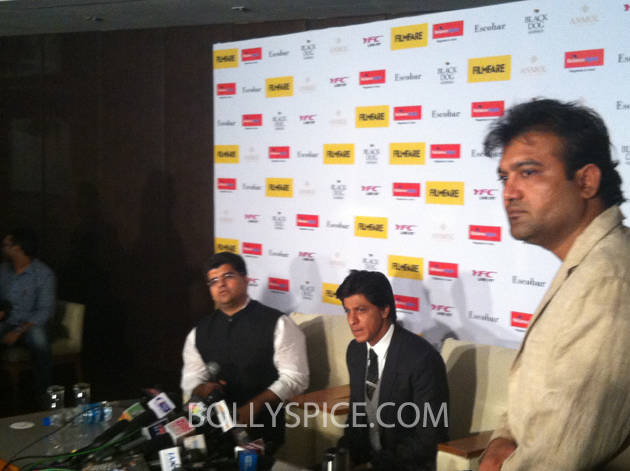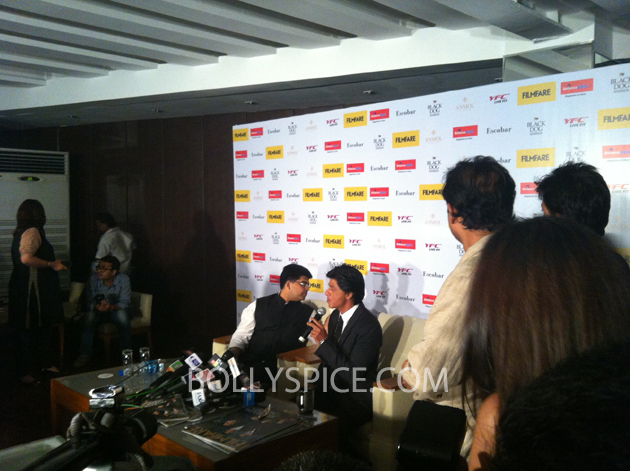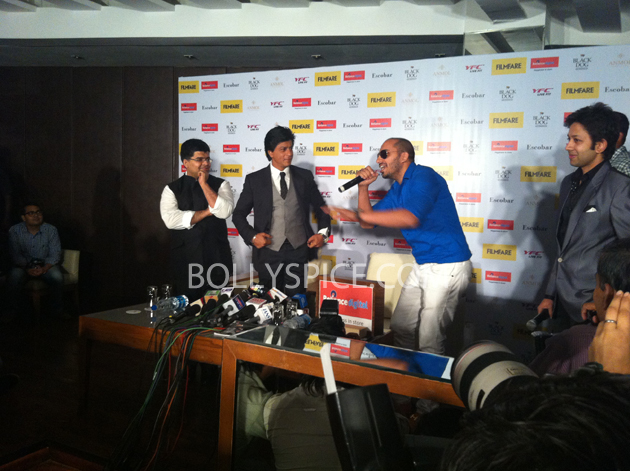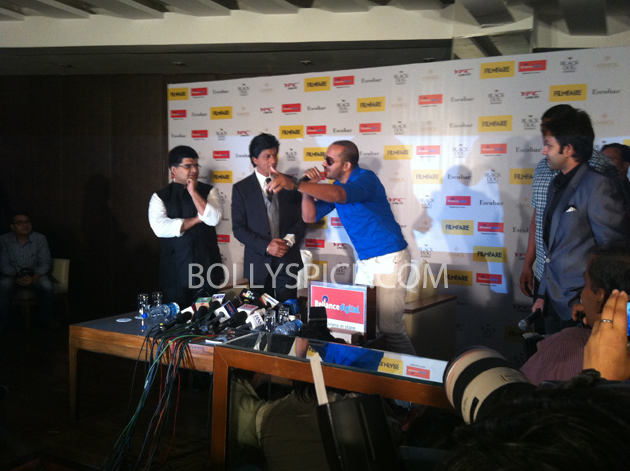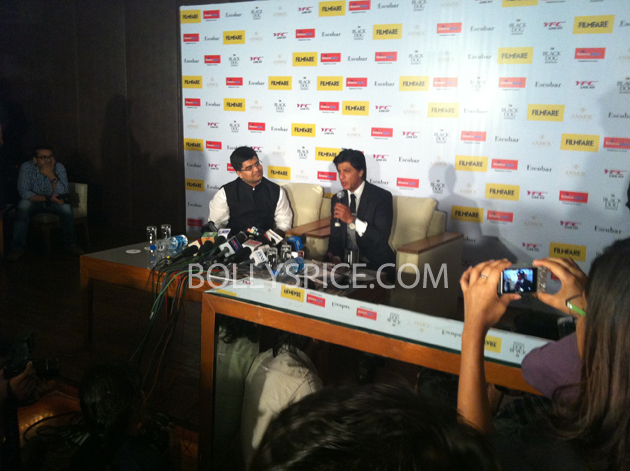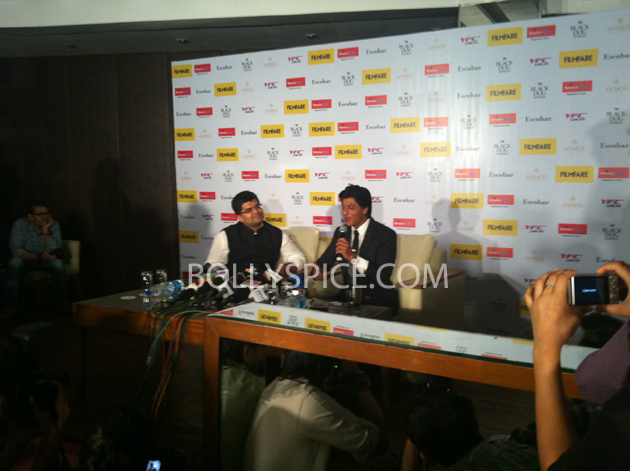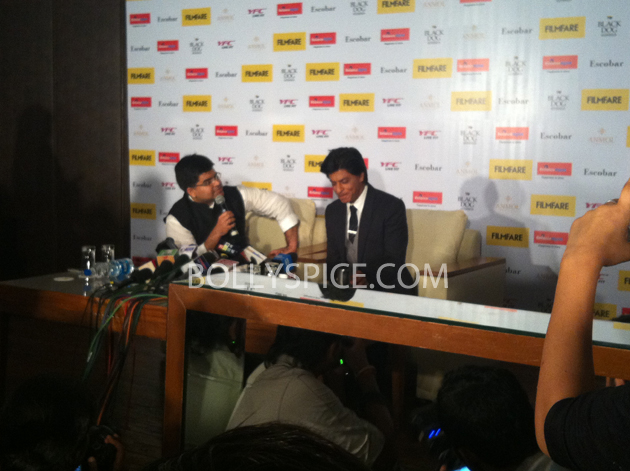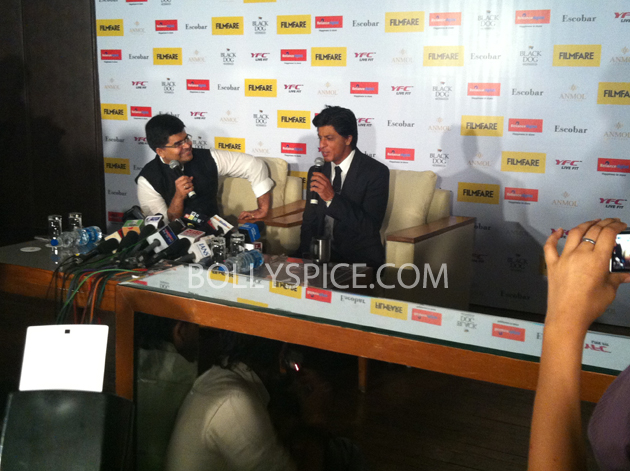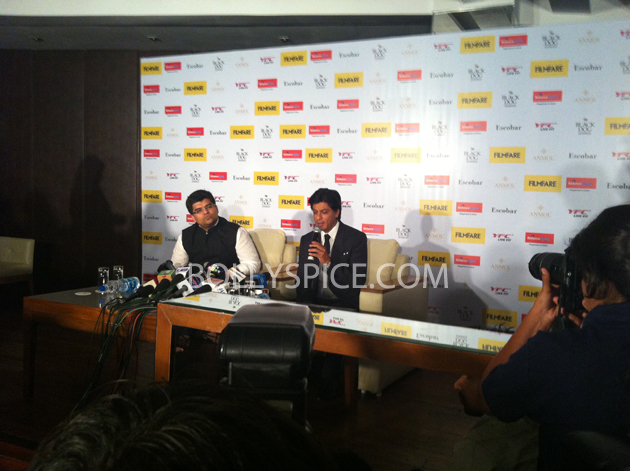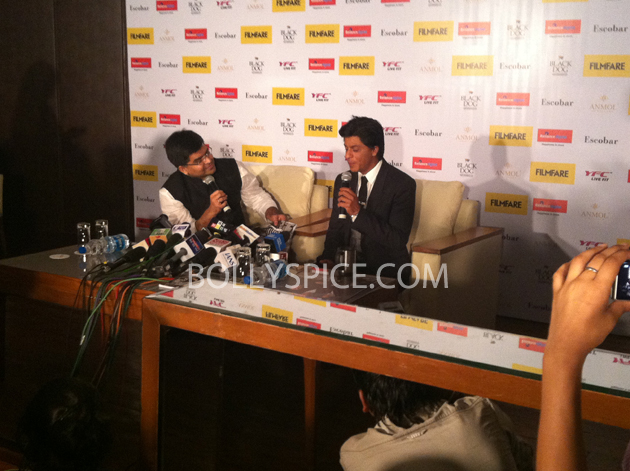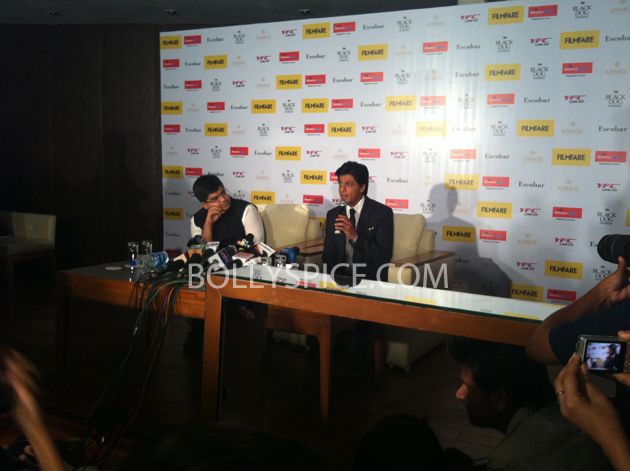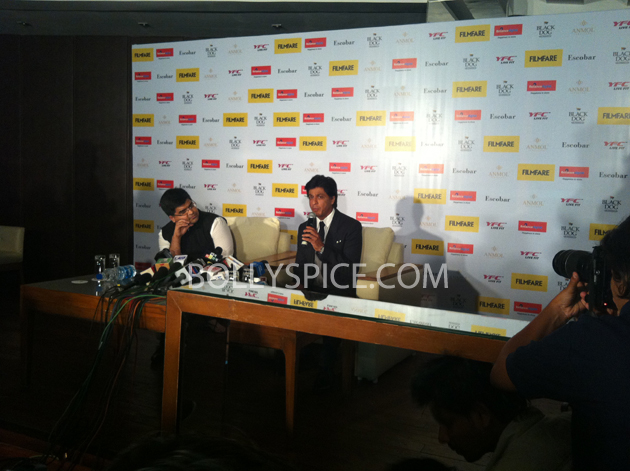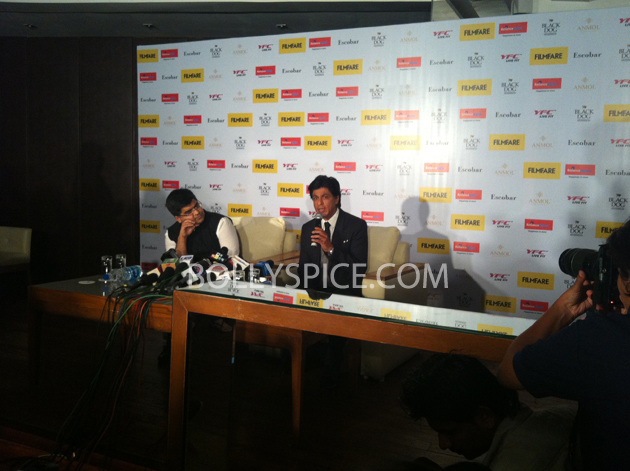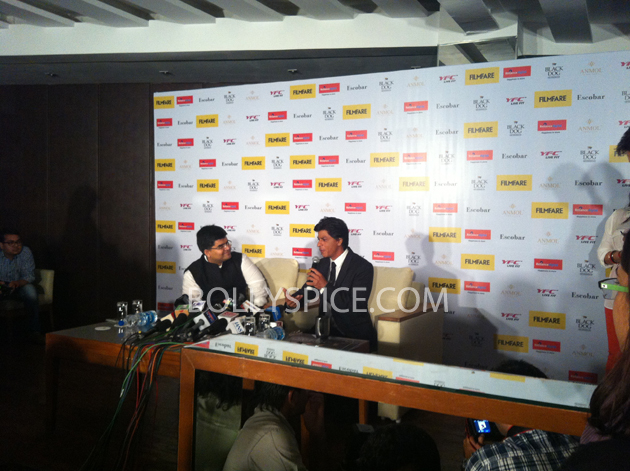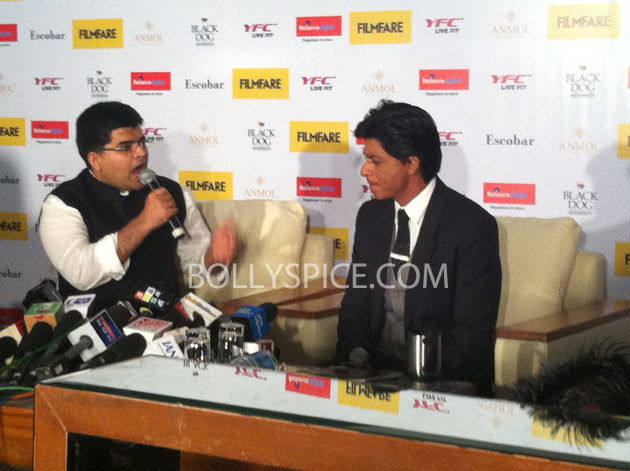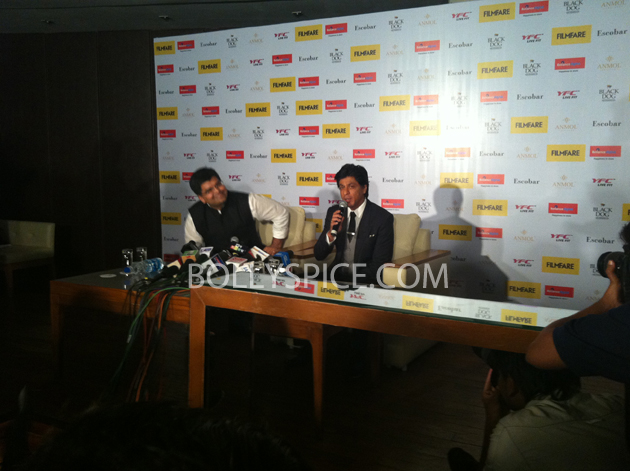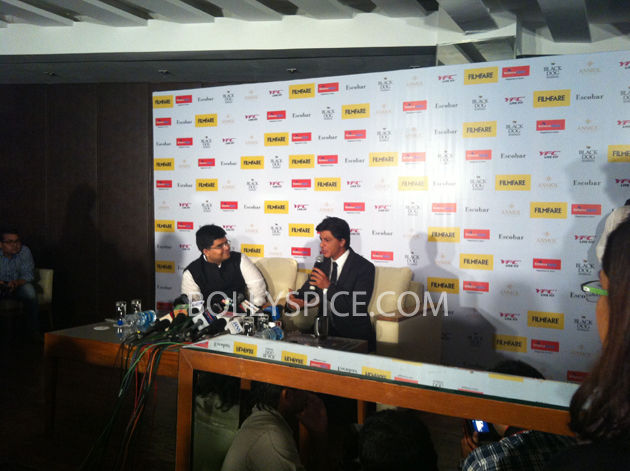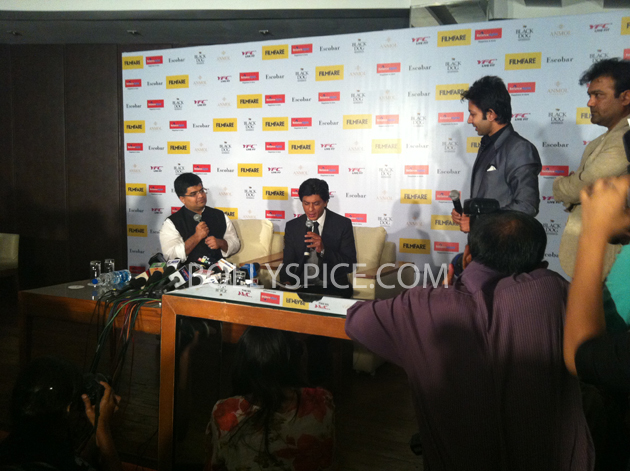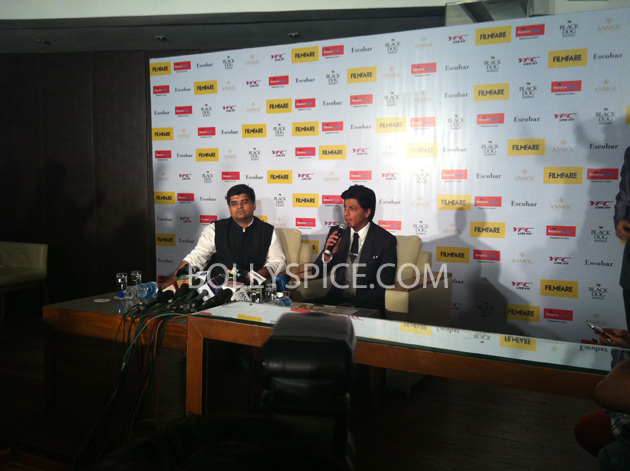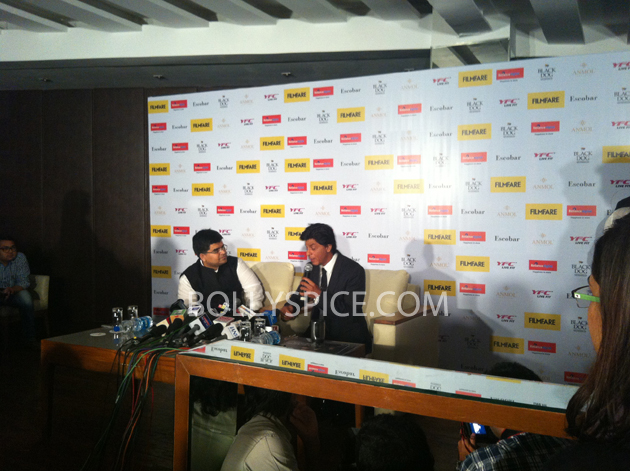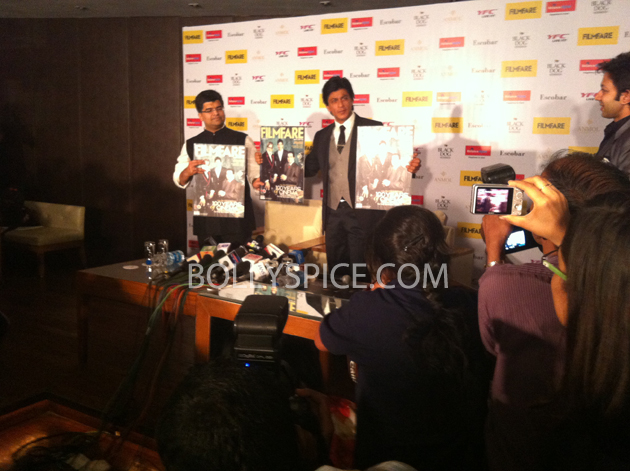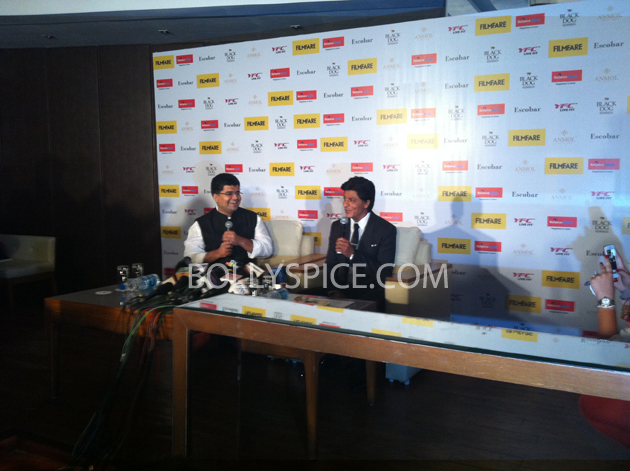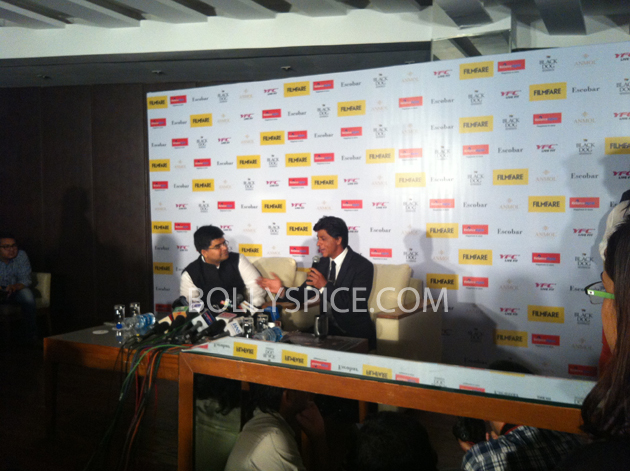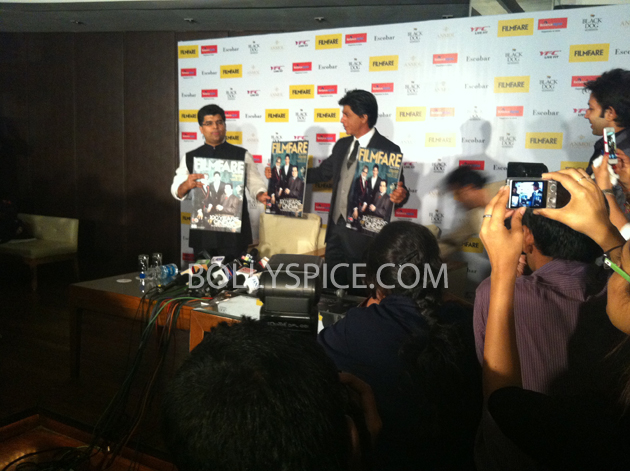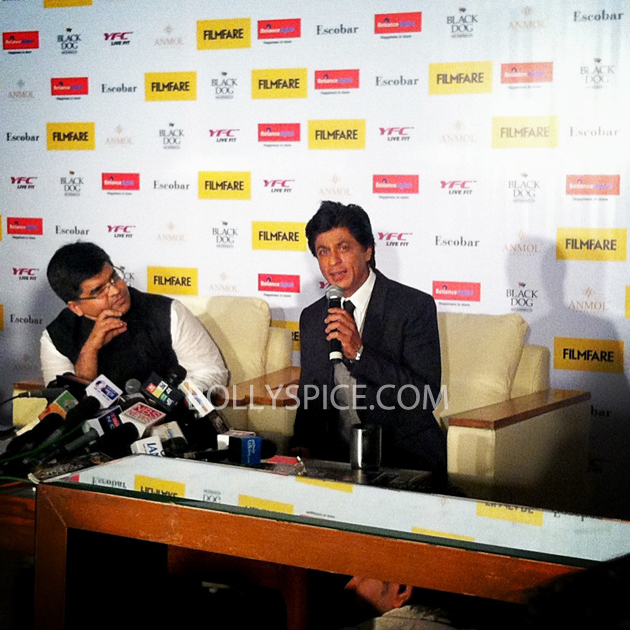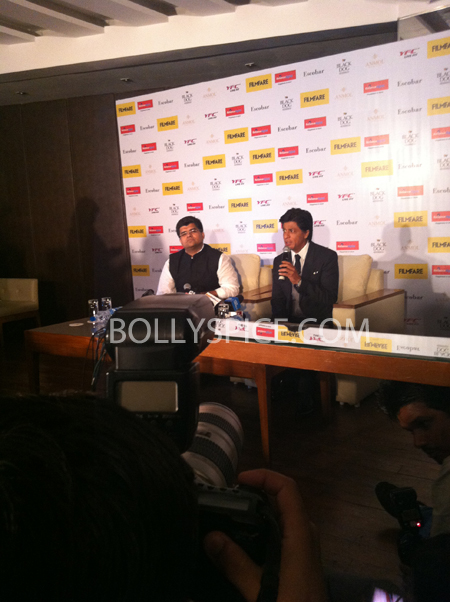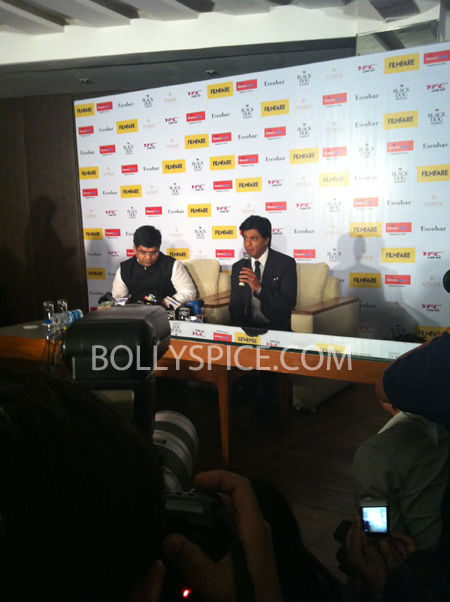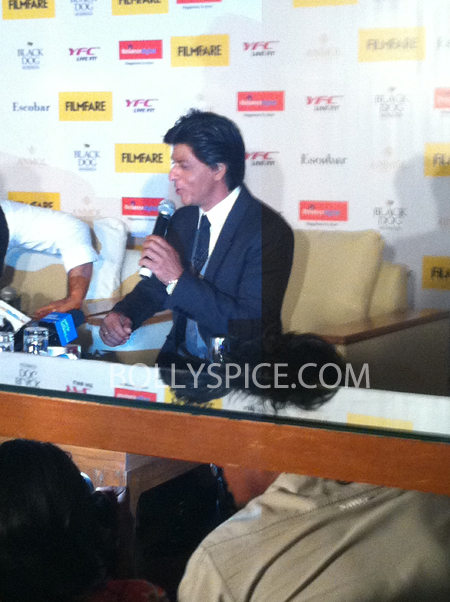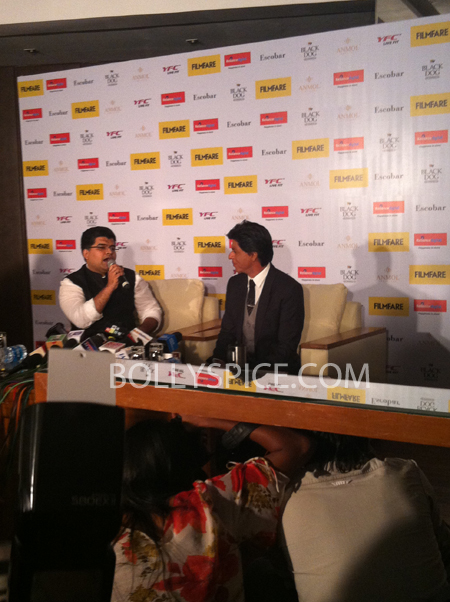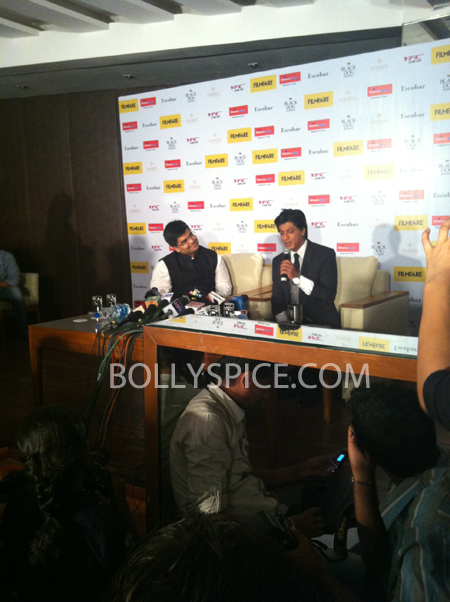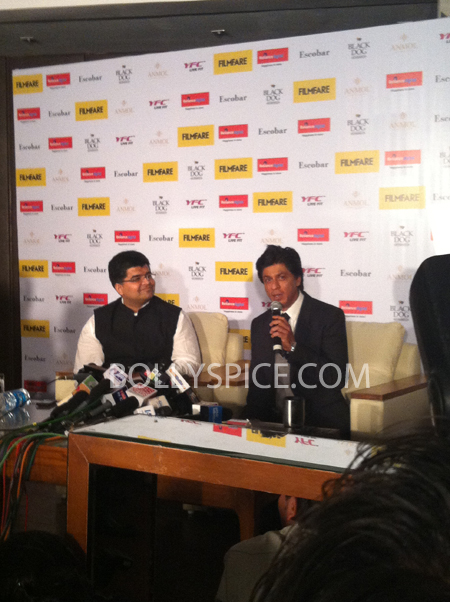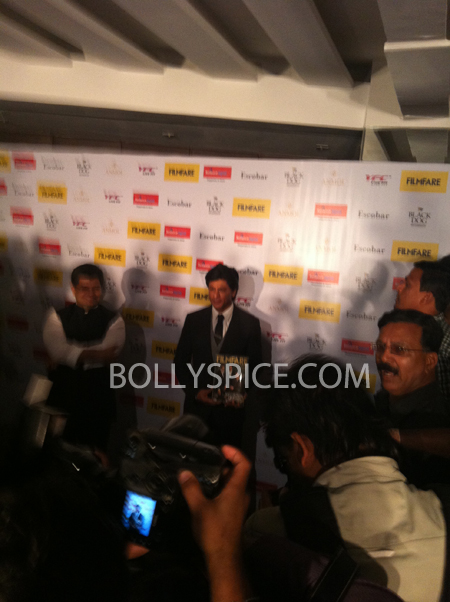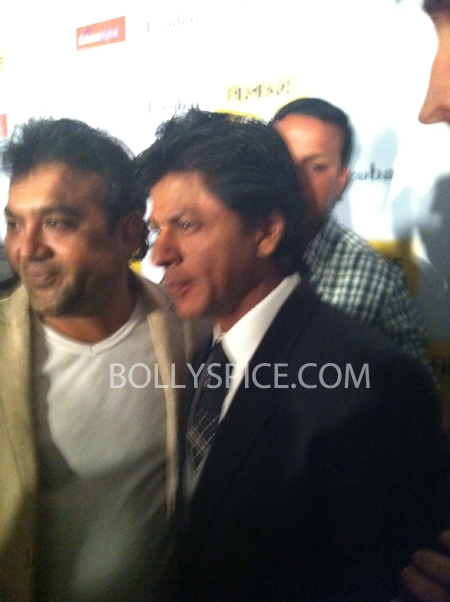 With contributions by Bodrul Chaudhury and Charla Manohar