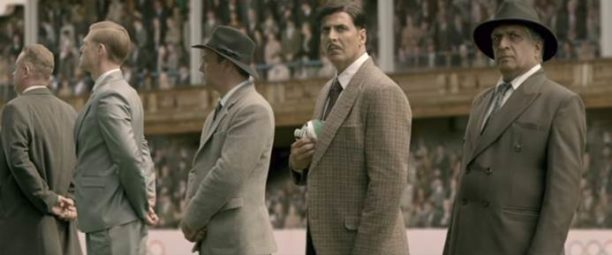 How would you feel if you had to stand up for a flag of a country you felt oppressed by? The new teaser of Akshay Kumar's latest film GOLD reminds us that this was the experience of Indians for 200 years.
GOLD is the perfect Independence Day film highlighting India's emergence from the shadow of the British Empire as it meets the British hockey team on the field, this time as a nation of its own.
The significance of the "gold medal" is particularly important as it represents the dream that united a nation when India won its first gold medal – that too as a free nation on the 12th of August 1948. Marking the occasion of 70 years of free India's first gold medal at the 1948 Olympic games, GOLD is set to release in cinemas worldwide on 15th August.
This New Gold Teaser with Akshay Kumar Dares Audiences to Stand Up for their Nation
GOLD is an inspirational story of a team that fought all odds to bring their nation hope, pride and respect. See their story unfold this Independence Day.